Zenyatta Proceeds with Graphene Developments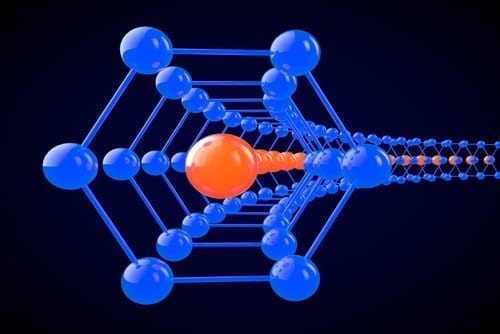 The Ontario-based company has released multiple updates related to its Albany graphite project in the last week as it seeks to create more value for its shareholders.
Zenyatta Ventures (TSXV:ZEN) announced on Tuesday (October 16) that researchers in Japan have confirmed the ease of conversion of the company's Albany graphite to graphene.
Research was conducted by Tokyo Tech and published in the Journal of Materials Science. The results link "particle size to the ease of producing graphene from graphite through exfoliation." In other words, smaller particles are easier to exfoliate.
Meanwhile, Tokyo Tech indicates that the exfoliation productivity of the company's Albany deposit, located in Ontario, performed up to 1,500 percent better than reference flake graphite materials.
Tuesday's announcement comes on the heels of Zenyatta providing two other updates in the last week.
On Monday (October 15), the company announced that it will be commencing a new research collaboration with the University of British Columbia's (UBC) Okanagan campus and the German Aerospace Center to investigate the potential use of Albany graphite for new graphene composite materials.
Zenyatta will be working with UBC on a graphene oxide fuel additive. The company said that the component can improve the fuel economy by 7.5 percent and increase power by 10 percent, while potentially reducing emissions by 8 percent.
"Graphene oxide is a carbon- and oxygen-rich nanomaterial which can potentially increase the combustion rate when added to jet fuel," Dr. Sina Kheirkhah, lead researcher of the fuel additive project, said in the release. "Graphene-doping also has the potential to boost aircraft propulsive force and increase the power of land-based gas turbines."
The company says it will create value for shareholders through intellectual property (IP) protected inventions by working with its partners to continue with development work. In terms of IP, Zenyatta says that it seeks to become an IP incubator and hopes to participate in IP creation across multiple industries.
Lastly, the company announced last Friday (October 12) that it has added Interconnected Reduced Graphene Oxide (IC-rGO) to its product development pipeline. According to Zenyatta, IC-rGO is a three-dimensional nanomaterial with potential applications in the energy and environmental industries.
"Our goal is to become vertically integrated — from producing the graphene right through to the development of high-value applications for this extraordinary material," Dr. Francis Dubé, Zenyatta's co-CEO, said in the release.
He added, "[t]his invention has the potential to become a structural platform that can be functionalized for multiple applications leading to further innovation and IP for Zenyatta and its shareholders."
The company says that its research partner Aicheng Chen first created the nanomaterial using graphite sourced from Zenyatta's Albany deposit.
"IC-rGO represents a new class of 3-D platform, which is promising for many graphene-related applications such as sensors, catalysts, supercapacitors, batteries, adsorbents, and filters," Chen said.
On Wednesday (October 17), Zenyatta was trading at C$0.45 as of 12:10 p.m. EST, up 4.71 percent over the one-day trading period and up 3.5 percent since Friday. However, shares of Zenyatta are down 33.58 percent year-to-date. The stock has a "sell" ranking on TradingView with 14 verticals against, 10 neutral and two in favor.
Don't forget to follow us @INN_Technology for real-time news updates!
Securities Disclosure: I, Bala Yogesh, hold no direct investment interest in any company mentioned in this article.