Alternate Graphene Companies to Invest In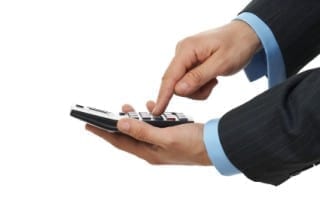 It's tough to find pure-play graphene companies to invest in, so some investors have turned to companies with a partial focus on graphene.
It's tough to find graphene companies to invest in. Very few pure-play graphene stocks exist in general, and even fewer are public.
Given those factors, some graphene-focused investors have turned to public companies that have a partial focus on graphene. For the most part those are graphite companies that are looking into whether the material they have in the ground is suitable for graphene production, but there are some non-graphite companies making forays into graphene as well.
Below is an overview of some companies that are not fully focused on graphene, but have expressed an interest in the material. For investors looking for graphene companies to invest in, they may be worth keeping an eye on.
Graphite companies with a graphene component
Bora Bora Resources (ASX:
BBR
)
— Sydney-based Bora Bora Resources holds a suite of graphite projects in Sri Lanka, and
also has a binding heads of agreement with privately owned RS Mines.
RS Mines sells mainly graphite products in its
online store
, but also stocks graphene oxide paste. The company creates those products using crystalline vein graphite from its Sri Lanka-based Queens mine. The binding heads of agreement allows Bora Bora to earn into the Queens mine, which is adjacent to its Matale/Kurunegala graphite project.
Elcora Resources (TSXV:
ERA
)
— Elcora has full operational control and a 40-percent equity interest in Sakura Graphite, which operates the Sri Lanka-based Ragedara mine. According to the company, the mine is currently operating at about 1,000 tonnes per year.
In terms of graphene, the company has plans for a graphene laboratory. Among other things, it hopes to use the facility to identify which known techniques for producing graphene from graphite will best suit its clients. Elcora also hopes to ultimately construct a graphene manufacturing facility.
Energizer Resources (TSX:
EGZ
)
— Energizer is focused on its Madagascar-based Molo project, which it
released a feasibility study
for earlier this year. In July, the company
announced
that Haydale Graphene Industries (LSE:
HAYD
) has verified that graphite from Molo has passed initial testing to be viable source of graphene nanoplatelets.
Saint Jean Carbon (TSXV:
SJL
)
— Saint Jean Carbon owns various graphite properties in Quebec, including the past-producing Walker property, as well as the Wallingford, St. Jovite, East Miller and Clot properties.
In April 2015, Saint Jean
signed a letter of intent
(LOI) with Spain's Graphenea, a leading graphene company. Under the LOI, Saint Jean agreed to "act as the distributor of a wide range of graphene products marketed to customers across the Canadian market." Since then, Saint Jean has delved further into the graphene space, most recently providing an update on four graphene projects.
Talga Resources (ASX:
TLG
)
— Talga has five graphite projects in Sweden, and preliminary economic assessments have started on the two most advanced. Ultimately, the company's plan is to produce graphene from those projects using its "unique, simple and cost-effective process."
Talga said in its
Q3 quarterly activities review
that trial mining is taking place at its Vittangi project, adding that graphene and nano/micro graphite samples have been produced for commercial evaluation. More recently, the company
joined the Graphene Flagship
via its subsidiary, Talga Advanced Materials. The Graphene Flagship has a budget of 1 billion euros, and is the largest graphene research platform in the world.
Triton Minerals (ASX:
TON
)
— Triton holds a majority interest in Grafex, which holds eight exploration licenses in Mozambique. Together, those licenses make up three projects: Balama North, Balama South and Ancuabe. All are highly prospective for graphite, and Triton's hope is to establish graphite from the projects as an industry benchmark.
The company
recently announced
that graphene oxide was successfully produced using graphite from its projects.
Zenyatta Ventures (TSXV:
ZEN
)
— Zenyatta is currently developing its Ontario-based Albany hydrothermal graphite deposit. It believes the deposit has the potential to produce high-purity graphite "that may compete in high-technology markets traditionally reserved for synthetic graphite."
In terms of graphene, the company
announced earlier this year
that testing completed at Israel's Ben-Gurion University of the Negev shows that Albany graphite could be used in graphene products.
Large companies with a graphene component
As stated, it's not only graphite companies that are dipping their toes into the graphene space. On the other end of the spectrum, some very large companies are looking at entering the market. Investors keen to find graphene companies to invest in may want to keep an eye on that type of company as well.
In brief, here's a selection of big companies that are reportedly working with graphene: BASF (OTCMKTS:BASFY), Cabot (NYSE:CBT), IBM (NYSE:IBM), Nokia (NYSE:NOK), Samsung Electronics (OTCMKTS:SSNLF), Sony (NYSE:SNE) and Toyota (NYSE:TM).
Did we miss a publicly traded company with a graphene component? Let us know in the comments!

Securities Disclosure: I, Charlotte McLeod, hold no direct investment interest in any company mentioned in this article.
Editorial Disclosure: Energizer Resources are clients of the Investing News Network. This article is not paid-for content.
Related reading:
Investing in Graphene Companies