The Basics of the Graphene Market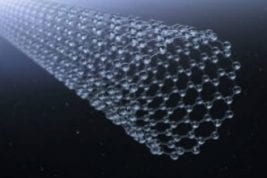 An exclusive interview with graphene expert Dr. Khasha Ghaffarzadeh, on what is graphene and its key areas of growth.
The graphene market offers numerous opportunities for investors… if you know the right place to look.
To gain some insight into the market, the Investing News Network sat down with Dr. Khasha Ghaffarzadeh. Ghaffarzadeh, who holds a PhD from the University College London and a MPhil from the University of Cambridge, is a globally respected graphene expert and Research Director at IDTechEx. He authored the report "Graphene, 2D Materials and Carbon Nanotubes: Markets, Technologies and Opportunities 2016-2026."
In that regard, here the Investing News Network (INN) provides a (very) brief overview into the graphene market with the insight from Ghaffarzadeh.

What is graphene?
Attractive to both resource and technology investors, there remains some confusion about what exactly graphene is. Ghaffarzadeh explains that "graphene, in its ideal form, is a two dimensional layer of carbons." Ideal graphene is a "super material:" incredibly thin with a large surface area, the material is the "strongest material ever measured" and also one of the stiffest. Moreover, "it has the highest intrinsic mobility, record thermal conductivity, highest current density, and so on." Given this diverse set of properties, the material has wide applicability – from "sensors to batteries to composites and so on."
In a practical sense, "graphene produced in commercial volumes for commercial applications exhibits different properties to ideal graphene found in the lab." For instance, it has a few layers, can sometimes contain oxygen, includes structural defects, etc. Depending on the production process, the so-called graphene exhibits different properties that "sit somewhere between the limiting cases of graphene, graphene oxide, graphite and graphite oxide." This is why experts in the industry have often argued that "not all graphene materials are equal."
Key areas of growth
For many years, there was a divergence in the graphene market. The material had "theoretical potential for use in many applications and companies wanted to explore all avenues." Ghaffarzadeh explains that "these companies were often small and, to some extent, living off the hype." However, the divergence meant that they faced an "opportunity overdose risk," where they chased too many leads without properly allocating and focusing their limited resources.
The market has now changed. "The market is converging with a few application areas emerging as the most promising." These include energy storage, coatings/inks and composites. All of these areas are large on their own right, and it's "not yet clear which graphene type is the winner, as the end users have to evaluate many different types of graphene to find the optimal one." Indeed, in many of these applications graphene platelets are just another form of carbon. And, as Ghaffarzadeh helpful explains, "carbon is a gymnast of material that comes in a variety of forms and shapes."

But what is most important to note is that, to date, graphene lacks that "killer application." It is still a substitute material, which "often stands in for other forms of carbon additive,s such as graphite or CNTs or different forms of black carbon." Therefore, it's a difficult market for new companies to enter, as they are perpetually under cost pressure since their value proposition comes from being a little bit better or a little bit cheaper.
However, this shouldn't scare away investors. Looking ahead, there is a lot of growth potential in the market. According to
a Research and Markets global forecast to 2025
, the overall graphene market will be worth $1 billion by 2025.
So, hold tight, graphene investors. There's still plenty of hope for the market after all.
This article was originally published on the Investing News Network on July 11, 2016.
Don't forget to follow us @INN_Technology for real-time news updates.