Oct. 08, 2019 02:50PM PST
Gaming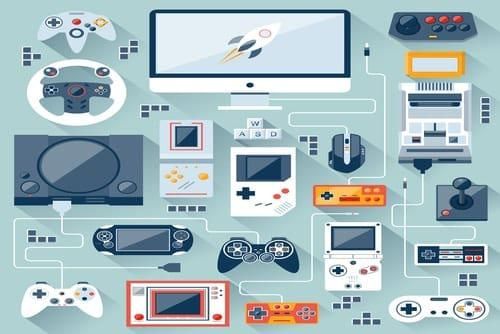 Which gaming stocks have performed the best so far this year? Here's a look at the top NASDAQ gaming stocks year-to-date.
With average cumulative gains of over 33 percent, the five gaming stocks listed below have shown promising returns so far in 2019.
While not all of them are pure-play gaming companies, a number of them have scaled through mobile or competitive gaming.
According to Newzoo's September Global Games Report, mobile gaming is projected to generate US$68.5 billion in revenues worldwide in 2019. In tandem with this, console gaming is expected to generate revenues of US$47.9 billion this year, up over 13.4 percent year-over-year. This is because the existing generation of consoles is coming to a close, so the user base is at its highest.
Here the Investing News Network takes a look back at the top-performing gaming companies so far in 2019. All numbers and figures listed were current as of October 3, 2019, and all companies had market caps over US$45 million at that time. This list was generated using Finviz's stock screener.
1. Zynga (NASDAQ:ZNGA)
Market cap: US$5.8 billion; year-to-date gain: 45.84 percent; current share price: US$6.20
Gaming company Zynga is the top-performing game company on the NASDAQ year-to-date. With a portfolio that includes Words With Friends 2, CSR Racing 2 and Merge Dragons, Zynga has long penetrated the mobile gaming market, with some titles spanning back over 10 years.
During the third quarter, Zynga expanded its operations into an office in India, which is core to the development of games such as FarmVille, Draw Something and Empires & Allies. In addition, it partnered with Alec Baldwin for the 10th anniversary of Words With Friends, with Trisha Yearwood for FarmVille 2 and with comedian Brad Garrett for Zynga Poker.
The company reported a 41 percent uptick in year-over-year revenues in its second quarter results, and also highlighted US$99 million in operating cash flow, a 140 percent increase over Q2 2018.
2. Cinedigm (NASDAQ:CIDM)
Market cap: US$47.45 million; year-to-date gain: 40 percent; current share price: US$1.33
Cinedigm runs a number of gaming divisions and has ramped up investment in this area over the past few years. In 2018, it launched the OTT Gaming Network, a channel that features esports tournaments, esports broadcasting and original esports content.
In July, Cinedigm unveiled its CONtv and COMICS app, where viewers have access to its portfolio of comics and anime, as well as TV shows and movies. For US$5.99 a month, individuals now can watch anime titles such as Fate/Stay Night and Fushigi Yuugi, and can read comics for properties such as Teenage Mutant Ninja Turtles, Star Trek and the X-Files.
3. Inspired Entertainment (NASDAQ:INSE)
Market cap: US$199.66 million; year-to-date gain: 34.98 percent; current share price: US$8.75
Inspired Entertainment is a gaming company that operates three core verticals: virtuals, interactive and server-based gaming. Virtuals, or virtual sports games, encapsulates online and mobile sports betting across 100 websites.
The interactive segment is a selection of in-house games including Football Favorites, Book of Halloween and Spin Doctor. Within its server-based gaming division, over 34,000 gaming terminals have been installed. All games are connected to a central server, as the name implies.
During the third quarter, Inspired partnered with NFL Alumni for the licensing and commercialization of NFL players across its mobile sports platform. Through the partnership, Inspired will have exclusive virtual gaming rights to NFL Hall of Fame players such as Franco Harris, a former running back for the Seattle Seahawks and the Pittsburgh Steelers.
4. Comcast (NASDAQ:CMCSA)
Market cap: US$196.62 billion; year-to-date gain: 28.16 percent; current share price: US$43.32
Headquartered in Philadelphia, Pennsylvania, Comcast is a telecommunications company whose services extend across TV, internet, phone and cable. While its gaming segment does not operate on the same scale as its other primary verticals, it does focus on providing the core infrastructure to better serve its gaming audience. For example, it specifically offers gamer-grade internet with high gigabit speeds. It has also provided competitive gamers with training and tools leading up to major events. Over the years, Comcast has partnered with Twitch, Overwatch League, ESL and Activision Blizzard.
In July, Comcast reported a 2.3 percent drop in net income compared to the second quarter of 2018, reaching US$3.1 billion. Meanwhile, net cash from operations remained relatively unchanged, totaling US$7 billion, with free cash flow standing at US$4.2 billion.
5. Electronic Arts (EA) (NASDAQ:EA)
Market cap: US$29.08 billion; year-to-date gain: 17.27 percent; current share price: US$98.11
Known for games such as Apex Legends, The Sims and FIFA 20, EA has a history that spans nearly 40 years. EA also provides competitive gaming for titles Madden NFL 19 and FIFA 19.
EA made several announcements during the third quarter. They involved the availability of NHL 20 on PlayStation 4 and Xbox One and the launch of Madden NFL 20.
The company also reported US$1.2 billion in net revenue for the quarter ended on June 30, and generated over a fourfold increase in net income, reaching US$1.4 billion compared to the same time last year. EA's share repurchases rose by almost 50 percent in the period.
Don't forget to follow us @INN_Technology for real-time news updates.
Securities Disclosure: I, Dorothy Neufeld, hold no direct investment interest in any company mentioned in this article.