Gaming Market Update: Q3 2019 in Review
Oct. 17, 2019 04:00PM PST
Gaming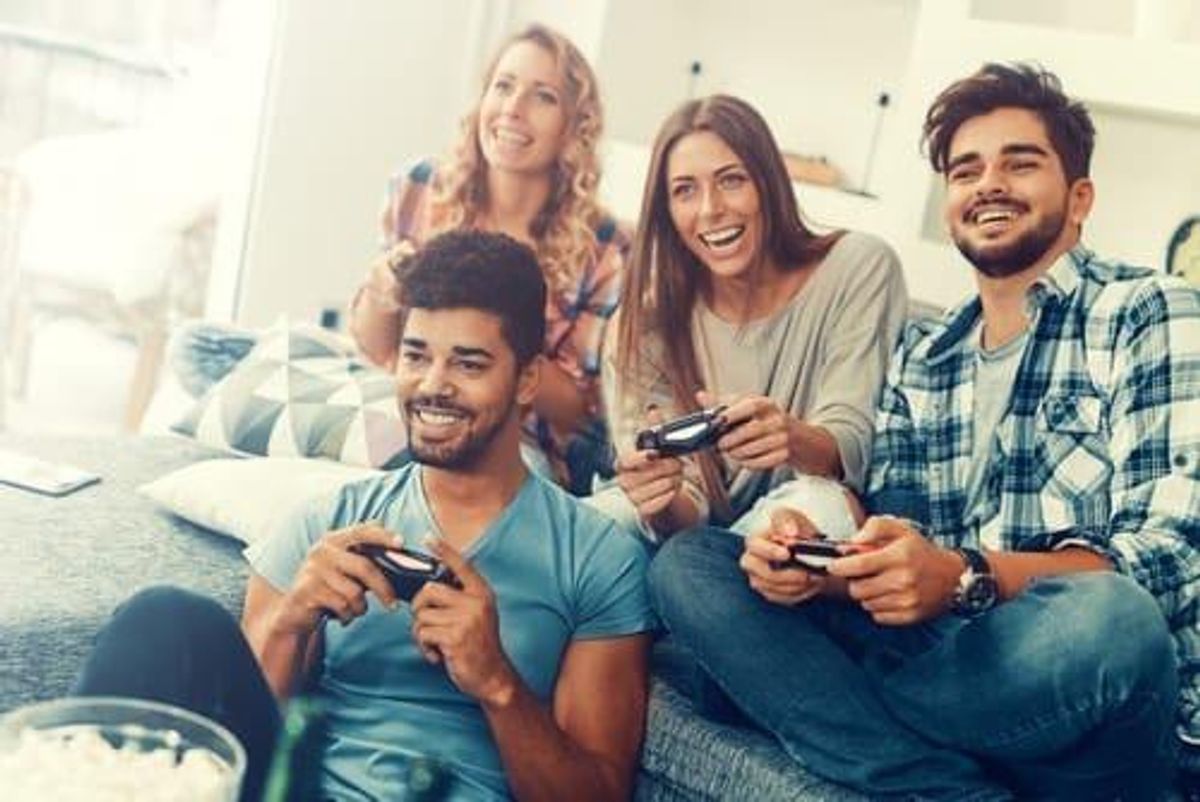 The gaming sector continues on its growth trajectory, with Q3 themes including mergers, acquisitions and other partnerships.
Click here to read the latest gaming market update.
According to Newzoo, annual gaming revenues for 2019 will exceed revenues for both movies (US$35 billion) and music (US$19 billion) combined.
While, for those not in the know, it is easy to underestimate the magnitude of the gaming market, the industry's yearly revenues of over US$150 billion are hard to argue with.
As the gaming industry reports accelerated revenues at an unprecedented scale, the Investing News Network (INN) is looking back at some of the most notable trends and events that took place in the gaming ecosystem in the last quarter.
Gaming market update: Large and small companies make deals
The gaming space is full of major players, including massive tech companies like Amazon (NASDAQ:AMZN), Google (NASDAQ:GOOG) and Microsoft (NASDAQ:MSFT). During Q3, they were actively building infrastructure for gaming content across platforms such as Twitch, Stadia and Mixer.
Rob Goff, Echelon Wealth Partners' managing director for telecom services and new media, told INN that Twitch controls 72 percent of the streaming market, followed by Google at 20 percent and Microsoft and Facebook (NASDAQ:FB) at 3 percent each.
Q3 also witnessed several companies racing to snatch up media assets. This unfolded in the acquisition of gaming companies, esports teams and niche websites throughout the industry.
"Right now it's all a battle for content. If you can tell a better story with the content, it's just going to attract more viewers," Nick Mersch, associate portfolio manager at Purpose Investments, told INN.
The gaming industry is full of large players; however, small-cap companies were also active during the third quarter of 2019, expanding their media assets and gaming portfolios.
Aquilini GameCo's acquisition of Enthusiast Gaming (TSXV:EGLX) stole headlines in Canada, but a number of key transactions also took place across the border in the US. Take for example, the Infinite Esports acquisition by Immortals Gaming Club.
"We've seen some major shakeups in the North America League of Legends Championship Series, where (Immortals Gaming Club) acquired Infinite Esports (the owner of OpTiC Gaming), as well as the Dignitas acquisition of Clutch and the Evil Geniuses acquisition of the Echo Fox slot for an undisclosed value rumored to be around US$30 million," Remer Rietkerk, head of esports at Newzoo, said to INN.
Gaming market update: Aquilini GameCo acquires Enthusiast Gaming
As mentioned, Aquilini GameCo's purchase of Enthusiast Gaming was a major event in Q3, creating the first publicly traded esports entity on the market.
Closed in September, the deal resulted in the formation of a new company called Enthusiast Game Holdings with C$22 million in 2018 pro forma revenue and audience numbers reaching nearly 200 million. The tie up also involved J55 Capital and Luminosity Gaming.
"The (Enthusiast) entity will own the minority interest in the Overwatch team, and this is the first time it's been done through a public structure," said Mersch.
In addition to its Overwatch League team, the Vancouver Titans, Enthusiast announced the acquisition of a Call of Duty team in September, with the deal rumored to be worth US$25 million.
"They're going to use a similar structure there to the Overwatch League team in that the Enthusiast entity will own a minority interest and the Aquilini family will own a majority interest," Mersch said.
In Q3, Enthusiast also partnered with NFL veteran Richard Sherman, and acquired an event operator as well as The Sims Resource, a media asset with wide profit margins and a primarily female user base.
"If you look at The Sims Resource … it earns about $7 million in revenue and $5.3 million in adjusted earnings before interest, tax, depreciation and amortization on that revenue," said Mersch. "They are also getting some solid subscriber growth metrics there."
Canaccord released a formative research report on Enthusiast in September, giving the company a price target of US$3.60.
Gaming market update: Non-endemic interest growing
The scale of acquisitions in the quarter coincided with heightened activity in corporate advertising.
"On the non-endemic side we've seen a few interesting entrants and new forms of collaboration within the esports space," said Rietkerk.
"The sponsorship deals by OPPO and Louis Vuitton for the League of Legends 2019 Season World Championship (Worlds 2019) represent new non-endemics entering the space in an extremely high-profile way, with Worlds 2019 being one of, if not the largest, properties in the esports space."
Along with this, in August, Air China (OTC Pink:AIRYY) introduced Dota 2 video on demand content for airline flyers leading up to the International 2019 event, said Reitkerk. The grand finale at the end of August had a record-breaking US$34.3 million prize pool and up to 1.1 million viewers on Twitch.
Gaming market update: Gaming streamers
In another sign of evolution in gaming, streamers and influencers are gaining more attention from a revenue model perspective within the sector.
"In terms of the overall space, what I'm seeing more and more is this interesting trend of people focusing more on streamers, rather than solely the professionals," said Mersch.
Operating as a more diversified revenue model, streamers don't rely exclusively on prize pools, but rather on recurring revenue streams, he explained.
"So with the professionals, they are kind of these ice cold operators that practice into the hours, but they're not as marketable, they don't have as large fanbases," said Mersch.
"Whereas if you go on the streaming side, these are the big guys like the Ninjas and the Tfues. These guys are more like a WWE in terms of (being) extremely entertaining and (having) massive fanbases."
Ultimately, focusing on the streamers all ties into the content strategy of the business or team.
"That really builds up the content strategy for the overall team, because they could say, 'Hey, this guy has tens of millions of followers across all these social platforms,'" said Mersch. "That's a lot more attractive from a monetization perspective because advertisers can tap into those direct metrics (to monetize) those streamers rather than just the professionals."
Gaming market update: Traditional sports and esports
At a broader level, an interesting trend has emerged with the cross pollination of traditional sports and esports. Experimentation is happening across various platforms in Europe and the US, for example.
"Traditional sports organizations worldwide are recognizing the rise and importance of esports," Rietkerk said. "We've observed two related trends, where the fanbases of traditional sports are getting older, and simultaneously amongst millennials and Gen Z there is a growing and dedicated fanbase for esports."
In the US, the NFL and the NBA have already engaged in esports collaborations. In Europe, FIFA and football clubs have forged key partnerships, added Rietkerk.
"Legacy sports' average demographic ranges from 50 to 59. If you look at esports, 75 percent of the audience is between 15 and 35 with an average age of 25," said Goff, who is also Echelon Wealth Partners' head of research.
The collaborations present a strategic play across each demographic.
"If I'm a traditional franchise owner, I would view the esports as both a hedge on audience migration and as an outreach to a younger audience base before even looking at the growth prospects in a standard home basis within that space," said Goff.
Gaming market update: Beyond Q3 2019
Although esports teams rake in sky-high valuations, many revenue models and valuation methods still remain unclear. "Public investors are looking for greater clarity on league economics," said Goff.
At the same time, gaming and esports data continues to be aggregated across multiple platforms.
"It's kind of a wild west right now. People don't know who's watching on what platform because the distribution is much more fragmented," said Mersch.
Mersch noted that as a result, Nicole Pike at Nielsen (NYSE:NLSN) is spearheading efforts to develop superior data within the esports and gaming space.
"Nielsen provides all traditional sorts of viewership metrics for television programs, and (is) making this like a beacon of truth for the advertising world in terms of reaching common metrics," said Mersch.
Nielsen is working to standardize viewership metrics and to make them more transparent, said Mersch. This will exact more trust within sponsorship relationships going forward.
Going into the end of the year, Mersch is keeping an eye on the longevity of certain titles such as the Overwatch League. With the first season culminating in October, new viewership metrics will be analyzed. "This was one of the sort of great tests of whether these franchise league models could work."
The holiday season will likely bring in more sales, viewership hours and higher audience metrics — all attractive features for advertisers.
"Heading into the Christmas season you usually see an acceleration of a lot of these viewing hours and viewing times because people are on vacation just until the end of the year, and you're buying more games and they're coming back to these platforms," said Mersch.
Gaming market update: Investor takeaway
It is clear that there are still challenges in the gaming space, particularly with the structure of media rights between publishers and players.
"Down the line, I think these media rights really have to have an inflection point," said Mersch. "Because we saw what happened with Twitch and the Overwatch League, where they had US$90 million in media rights for the entire league over the two years, but the publisher took half of that."
Over that period, teams received just over US$1 million in media rights, Mersch added.
While this creates a significant imbalance in power and earnings, Goff said that publishers and players must mutually agree in these contracts.
"We go to great lengths to highlight that publisher/team owner interests are aligned. They are both motivated to grow audience, grow engagement and they share in the same revenues," said Goff.
Don't forget to follow us @INN_Technology for real-time news updates!
Securities Disclosure: I, Dorothy Neufeld, hold no direct investment interest in any company mentioned in this article.
Editorial Disclosure: The Investing News Network does not guarantee the accuracy or thoroughness of the information reported in the interviews it conducts. The opinions expressed in these interviews do not reflect the opinions of the Investing News Network and do not constitute investment advice. All readers are encouraged to perform their own due diligence.
Investing News Network websites or approved third-party tools use cookies. Please refer to the cookie policy for collected data, privacy and GDPR compliance. By continuing to browse the site, you agree to our use of cookies.