Jan. 24, 2017 04:00PM PST
Fintech Investing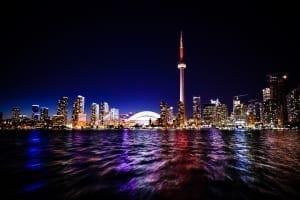 StableView Asset Management, Front Street Capital and IT Venture Fund BDC discussed trends in technology investing and their stock picks.
The Cantech Investment Conference 2017 staged a panel discussion focusing on Canadian technology trends, moderated by Pardeep S. Sangha of Haywood Securities. The talk meandered through the technology landscape, from fintech to the cloud.
Sangha started off commenting on 2016's rebound in mining and resource stocks, including the resurgence in cannabis stocks. Technology, though, always seems to be the bridesmaid and never the bride, both in the TSX and TSXV. He therefore posed the following question:
How can we get more technology investors involved in Canada?
Colin Fisher is the Portfolio Manager and President of StableView Asset Management. He said that while experts are plentiful in Canadian banking, mining, oil and gas, as well as real estate, Canada has no deep expertise in technology. Education is key here, he said "there's a dearth of knowledge".
Peter Misek is a Partner at IT Venture Fund, BDC. He said that US investors stick to investing in American companies as they recognise the risky nature of putting money into a sector that has a "lack of experience".
Frank Mersch is the Chief Investment Officer & Senior Portfolio Manager at Front Street Capital. He echoed the absence of education, stressing that this goes hand in hand with employment rates; the fewer the job opportunities, the greater the subsequent mentoring gap.

Turning to the prospect of tech IPOs in 2017, Mersch mentioned Vancouver's social media management platform Hootsuite, and Vision Critical, which develops customer intelligence software. He thinks the latter will be ready to IPO in 2018.
In terms of early stage investment opportunities, Fisher said that there is a large impetus to stay private as there is far more capital competing to get into the companies. There are some banner years in the public space for microcap companies, like AcuityAds (TSXV:
AT
), who could be the next big thing, in Fisher's mind.
Mersch said that he never looks at the valuation as much as the opportunity. He focuses on the gist of the business, and whether the management group understands how to scale the business.
Misek predicts that Apple will make an iPhone that unfolds into an iPad, changing how we use mobile devices. This will have a ripple effect in Canada, so Misek looks at this as a way to capitalize in the private markets.
Better opportunities in the US?
Shifting to the divide between Canada and America, Sangha questioned whether there are better opportunities in the US.
Mersch says there are just more of them and he would like to see more hardware innovation, like machine learning and wearables, AR and VR.
Misek is excited for Fintech 2.0 where there will be no more credit cards. He sees massive profit margins for fintech companies, and added that he invests in companies with the majority of their revenue outside of Canada.
Mersch agreed with Misek on going to the US, where they are closing branches in favor of mobile banking.
Top Canadian technology stock picks
To end, the panelists turned to their top Canadian technology stock picks of 2017. Mersch named property management company Real Matters, based in Thornhill, Ontario – when it goes public. He added cloud-based software provider Kinaxis (TSX:KXS), while Fisher cited fintech company Versapay (TSXV:VPY). Misek emphasized cloud-based software provider Shopify (NYSE:SHOP) and in particular drew attention to CEO Tobias Lutke, saying he's a "rockstar and reminds me of a mini Steve Jobs".
Don't forget to follow us @INN_Technology for real-time news updates!
Securities Disclosure: I, Emma Harwood, hold no direct investment interest in any company mentioned in this article.