Is Bitcoin the New Gold?
Sep. 06, 2017 04:45PM PST
Fintech Investing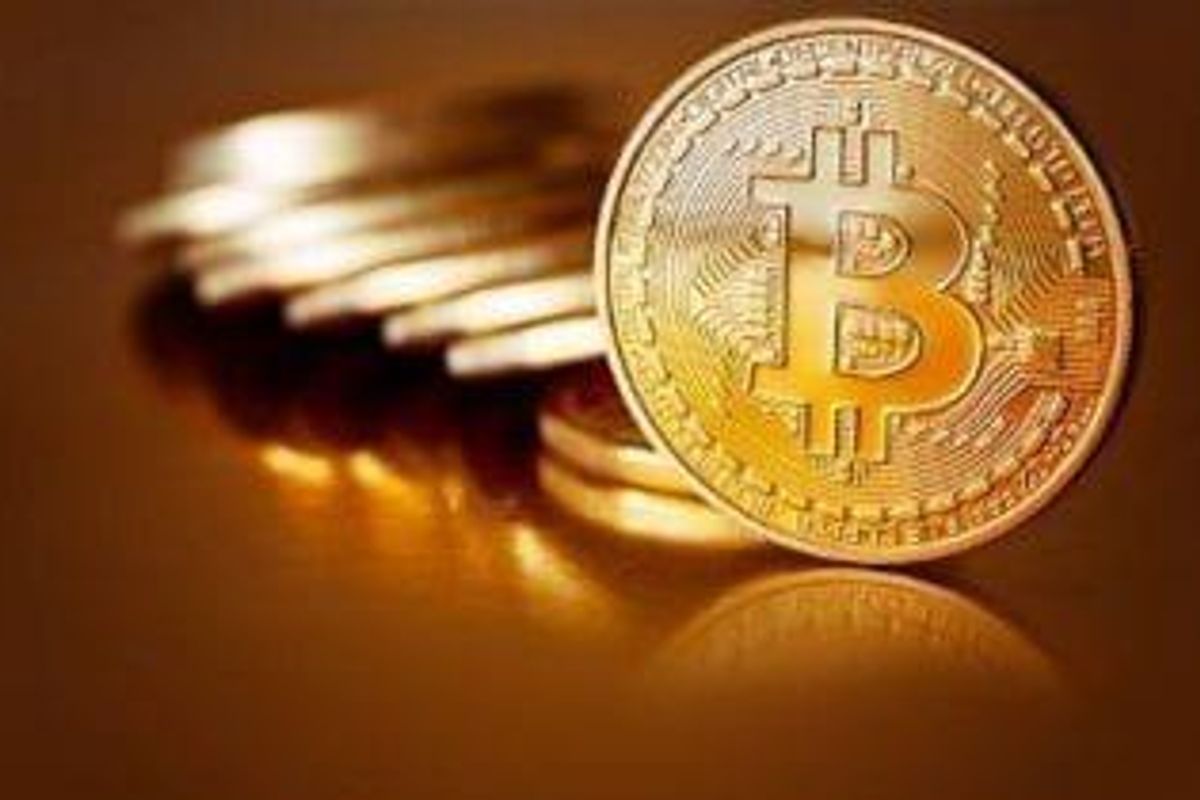 Bitcoin is one of the hottest cryptocurrencies out there, and has even been compared to gold. How do the two stack up against each other?
Initially, it might seem absurd to compare gold and bitcoin. One is an age-old metal, the other a relatively new cryptocurrency.
However, despite these outward differences, the two stores of value actually have a lot in common.
Here's a breakdown of bitcoin versus gold, how they compare, and a look at why bitcoin might be giving gold a run for its money.

Bitcoin versus gold: what is bitcoin?
Bitcoin is a type of digital currency, or cryptocurrency, that is produced and held electronically. Units of the currency are created by "mining" for bitcoin on a distributed computer network.
Unlike traditional forms of currency, like gold or dollars, bitcoin aren't tied to any tangible store of value. Everything happens digitally when it comes to bitcoin.
Next to being entirely digital, bitcoin's other most distinguishing characteristic is the fact that it's decentralized. While extra dollars can be printed by a central bank to create new money, bitcoins can only be created by a worldwide network of computers who are all mining to product more bitcoin.
This means that no single bank or institution is in control of the bitcoin network, making it a particularly appealing currency during periods of political instability, inflation or insecurity.
Bitcoin versus gold: how they compare
As the term "bitcoin mining" suggests, there are numerous similarities between bitcoin and gold—many of them consciously self-fashioned by the bitcoin community.
For one, bitcoin's value isn't tied to a government currency. This means that if some form of government instability does occur, bitcoin will remain unaffected or even benefit from the situation. Therefore, for individuals who are skeptical of traditional banking institutions, nervous of war and other conflicts, or just wants to keep their finances distinct from a fiat currency, bitcoin is an incredibly attractive option.
The same, of course, can be said of gold. Mined directly from the ground, the gold's worth is distinct from the currencies that it backs. While more money can be printed, the amount of gold available in the world is finite, making it—for some individuals—seem like a much safer investment.
However, gold differs from bitcoin in that the metal has an actual use value. Meanwhile, bitcoin is only ever worth as much as the market says it's worth.

Bitcoin versus gold: transfers and fees
For all of their similarities, bitcoin does have some advantages over gold. For one, it's entirely anonymous. While this may have some possible drawbacks (for instance, bitcoin's popular adoption on the black market), it is also a core benefit in some scenarios. This is because the digital currency is also completely transparent. A record, called the blockchain, backs up every transaction ever made, making it a useful preventative action against fraud.
Furthermore, bitcoin is incredibly easy to transfer. While physically transferring gold bricks is an awkward way of exchanging value, bitcoin can be transferred in seconds online.
Additionally, the transaction fees for exchanging bitcoin are minuscule compared to conventional fiat currencies, making the cryptocurrency a particularly attractive option in remittances markets.
Bitcoin versus gold: long term outlook
So far in 2017, bitcoin has outperformed gold–and virtually every other currency–since the start of the year.  Since the start of the year, the price of bitcoin has risen from $997.69 to its most recent high of $5,013, representing a 402 percent increase.  Following that, the digital currency has taken a bit of a step back, hovering around the $4,600 mark.  In total, bitcoin's price increase represents a 363.88 percent hike since the start of the year.
Gold, on the other hand started 2017 at $1,159.20 an ounce and reached a year-to-date high of $1,343.31 on September 4. Like bitcoin, the yellow metal has tapered off since then, falling somewhere near the $1,333.66 ban ounce mark. Still, the gold price has increased roughly 15 percent since the start of the year–although not nearly as impressive as bitcoin's price gain.
In terms of how bitcoin and gold compare as long term investments, there is certainly more than enough reasons to consider one or the other–or both.
If an investor is considering bitcoin, Spencer Bogart, analyst at Blockchain Capital, told Coin Desk, "if we think about the qualities that make gold a respected 'money' or store of value,' bitcoin is actually superior in many regards."
Gold, however, is indestructible, as noted by Forbes.
"Gold is also anonymous, in a way that no digital currency could ever be, even if it tries," the article continues. "Gold is relatively easy to transport and trade," highlighting that a kilobar of gold can easily fit into one's pocket and is worth thousands of dollars.
All told, bitcoin is never going to erase the value of gold. Rather, it's helpful to see where these stores of value line up and diverge in order to become a more educated investor.
That being said, the increasing bitcoin price is hard to ignore–and the fact that more people are taking an interest in cryptocurrencies in general.  In September, Fortune reported that bitcoin, ethereum and other blockchain-based cryptocurrencies have produced 445 percent in returns since the start of the year, essentially outperforming safe haven assets like gold.
Similarly, Bloomberg reported that, according to Morgan Stanley (NYSE:MS), many investors feel that bitcoin is better than gold–particularly as more companies move towards blockchain technologies.
That said, however, Tom Price, a London-based equity strategist, said that a "lot of time and trust-building" is required before it can be determined as to whether or not bitcoin will undermine demand for gold.
"The popular view that this immature currency is superior to gold as a hedge against inflation/uncertainty, still needs to be tested," he said in a note.
Still–for individuals looking for unexpected currencies or unique stores of value, both gold and bitcoin fit the bill.
Don't forget to follow us @INN_Technology for real-time updates!
This is an update to an article originally published in 2016.
Securities Disclosure: I, Jocelyn Aspa, hold no direct investment interest in any company mentioned in this article.
Investing News Network websites or approved third-party tools use cookies. Please refer to the cookie policy for collected data, privacy and GDPR compliance. By continuing to browse the site, you agree to our use of cookies.