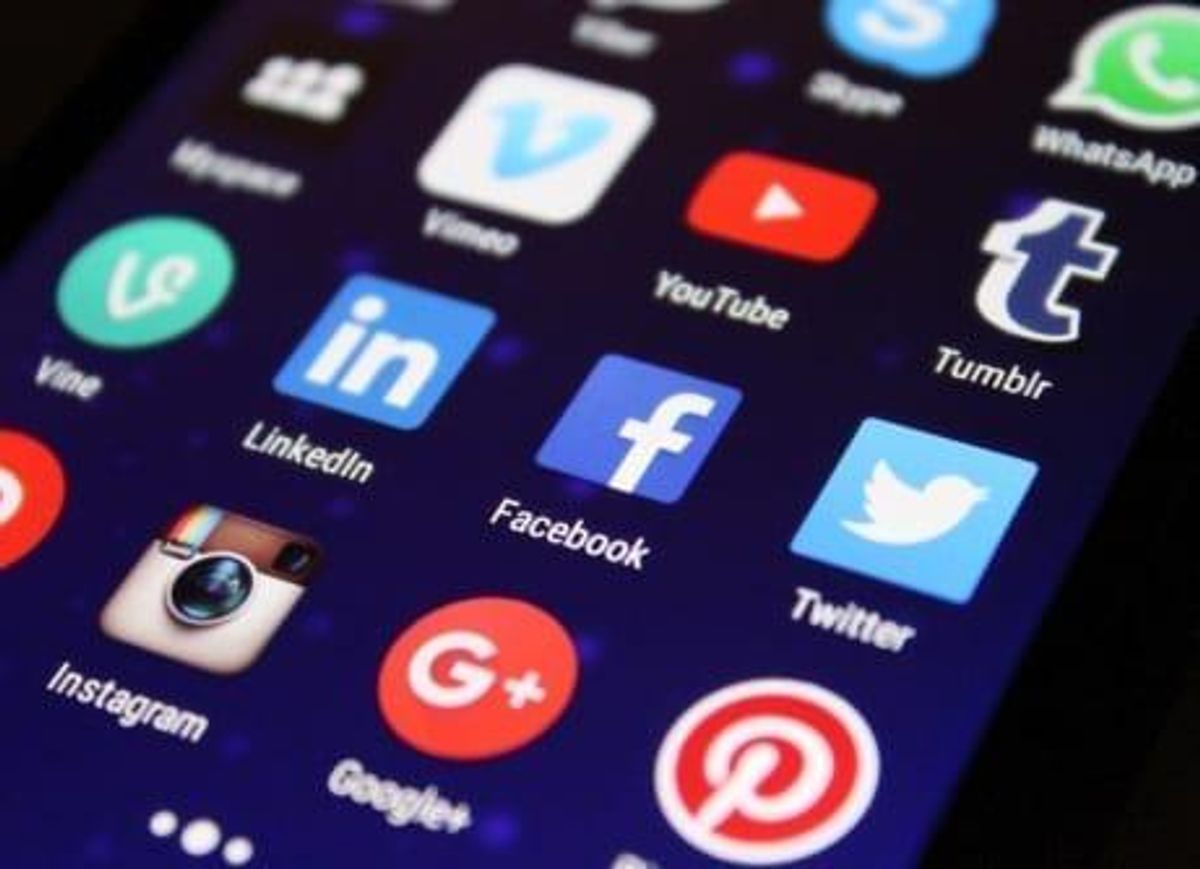 With apps replacing phone calls as the traditional way of reaching people, INN takes a look at the stocks that are worth investors consideration
Facebook at the F8 Developer Conference announced that more than two billion minutes of voice and video calls are made on WhatsApp with 65 billion messages sent each day.
According to the data from WhatsApp, more than 1.5 billion people in 180 countries are using the app each month. The app was bought by Facebook in February 2014 for US$19.4 billion. Facebook's own Messenger app is currently the second most used app with 1.3 billion users each month which makes Facebook as the prime leader in messaging services.
"Lots of people don't wanna call businesses, you just want to text," Mark Zuckerberg, CEO, Facebook said at the developer conference. "That is really a big shift in how we all communicate and I think that is really going to be a big deal here."
Investing News Network (INN) spoke to several immigrants and many of whom said that the philosophy of using messaging apps applies for connecting to people in other countries as well.
Subbu Govindarajapuram, a regular user of WhatsApp said the way people communicate has evolved with the apps.
"It's becoming very easy. With the advent of WhatsApp video calls and Skype Video calls, more and more people are using the data mode than the actual phone calls," Govindarajapuram said.
Another user, Karthik Gopalakrishnan, student of University of British Columbia said the phone calls are still his way of talking to people but not through traditional way.
"Through Apps. It depends. WhatsApp is an App, but it has an calling feature. It's a phone call but it is through apps," Gopalakrishnan said.
Gopalakrishnan also said his usage of apps depends on the location of the person that he is trying to communicate with.
"In Dubai, most forms of communication is banned. Except for Skype, Google Hangouts and WhatsApp talking are banned. For India, the very convenient way is WhatsApp," Gopalakrishnan said.
On that note, we take a look at the companies that are involved with messaging apps and provide an overview of stocks for investor consideration.
Facebook (NASDAQ:FB)
Share price: US$176.07; market cap: US$509.66 billion
Apart from its main app, the company has WhatsApp, Messenger and Instagram. At the ongoing F8 conference, the company introduced several new features to consolidate their lead as the pioneer of messaging apps. New features that Facebook introduced include group calling for WhatsApp, AR camera effects and M Translations for Messenger. Instagram which was initially a photo sharing app has evolved in recent years and the company introduced video chat on Instagram Direct for both one-on-one and group conversations.
Zuckerberg along with Sheryl Sandberg, COO of Facebook said at the Facebook conference call that the company would be starting to pick up monetisation on these messaging platforms.
"On messenger, we continue to be primarily focused on consumer growth and engagement and we're being slow and deliberate with monetization. It's worth noting that this isn't a Feed product so there are some more elements here. But I think the potential is real and big and growing," Sandberg said.
Google Hangouts (NASDAQ:GOOG)
Share price: US$1024.38; market cap: US$711.48 billion
According to Statista, none of the Google's messaging apps feature in the Top 20 list, but the company had numerous apps at one point that included Hangouts, Google Plus Messenger, Talk, Voice, Duo and Allo. At the beginning of 2018, Google trimmed down to Hangouts, Duo and Allo. The Verge recently reported that Google would pause its work on Allo to focus on Chat.
Microsoft Skype (NASDAQ:MSFT)
Share price: US$93.51; market cap: US$718.46 billion
Before the launch of video calls on WhatsApp and Messenger, Skype has been a go to app for video calls. With 300 million active monthly users, Skype has gone several app refresh in the recent years.
Recently, the company announced new features that included call recording feature which has been a long requested feature by users.
Rakuten – Viber (TYO:4755)
Share price: JPY811; market cap: JPY 1.16 trillion
Viber was once a pure play voice app but has since evolved into an app with exhausting features that includes stickers and instant messages. The company has over 260 million monthly active users and recently launched Vlipsy Chat extension. Vlipsy enables users to find a clip for any conversation and is part of their chat extensions.
Snapchat (NYSE:SNAP)
Share price: US$11.03; market cap: US$13.53 billion
With 255 million active monthly users, Snapchat could have gained more if not for an app refresh that was introduced late last year. A tweet from Kylie Jenner wiped $1.3 billion off the company's value. Despite taking the market by storm with features like filters and face lens, the company has indicated that the user growth has begun to slow down.
Tencent Holdings Limited (HKG:0700
)
Share price: HK$393.40; market cap: HK$3.74 trillion
The company that is behind WeChat and QQ with 980 million monthly users and 783 million users respectively. WeChat in particular has been a default app in China as the company introduced numerous features to the platform including games apart from conventional features like free text, multimedia messages and video calls. Also, the app has WeChat Pay, a payment solution enabling quick transactions on consumer's phones through the use of connected bank card.
In April, the company announced a partnership with start-up Babylon Health for delivering personal health assessments, treatment advice and individual health records across mainland China.
Investor takeaway: Mobile operators are the ultimate winners
It has to be noted that the mobile operators have emerged as the ultimate winners with the advent of data apps. Despite the slowdown in voice calls, data has emerged as the strong growth point of many telecom companies across the world.
For Shaw Communications (TSE:SJR.B) who with their Freedom mobile acquired over 93,000 subscribers in the last quarter. The company credited their 'Big Gig data plans' for the growth.
"Our Wireless network is continuously improving and we expect to profitably grow our market share through pricing and packaging options such as our Big Gig data plans," Bradley Saw, company COO said in the press release.
The company's consolidated revenue increased 12.4 per cent year over year with the revenue touching $1.36 billion.
"Enthusiasm surrounding our data center plans and the favorable customer response to our continued network and service improvements," Shaw said. "Besides record subscriber additions, we also realized a 5.5% improvement in blended ARPU compared to a year ago. We remained committed to improving the wireless experience for our customers."
The sentiment was shared by Rogers (TSE:RCI.A) who saw their total revenue increase to eight per cent with the company claiming that the growth was driven by wireless service which accounted for five per cent.
"Growth in Wireless was a result of our balanced approach to continue monetizing the increasing demand for data along with attracting a desirable mix of subscribers to our brands," said the company in the press release.
Although Telus (TSE:T) is yet to announce their first quarter results, the company in the last update said that their operating revenue grew over 4.9 per cent because of the growth in data in both wireless and wireless categories.
"In wireless, our network revenue increased by 5.4 per cent to $1.8 billion, reflecting postpaid subscriber growth, including smartphone adoption and subscribers we acquired from Manitoba Telecom Services (MTS), higher ARPU as customers move to higher-rate plans, including Premium Plus, and increased data consumption," Doug French, Telus executive vice president and CFO said in a press release. "In wireline, our data services and equipment revenue increased by 6.0 per cent to $1.1 billion, reflecting increased Internet and enhanced data service revenues from continued high-speed Internet subscriber growth and higher revenue per customer."
Don't forget to follow us @INN_Technology for real-time news updates!
Securities Disclosure: I, Bala Yogesh, hold no direct investment interest in any company mentioned in this article.
Investing News Network websites or approved third-party tools use cookies. Please refer to the  cookie policy for collected data, privacy and GDPR compliance. By continuing to browse the site, you agree to our use of cookies.