Why Sonos is an Investment in the Future of AI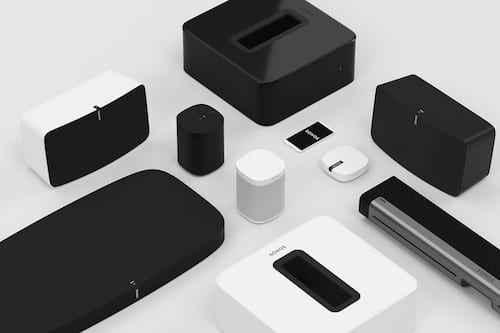 Sonos has been able to capture the right nerve of AI and is using it in home-based AI assistants to great success, says Prashant Sharma in this article.
We are moving forward in a new world where the technologies of machine learning, speech recognition and natural language understanding are reaching the apex of their potential.
With cognitive-based systems coming to light and taking a central role, companies are fundamentally changing the way they work. Every enterprise today needs an artificial intelligence (AI) strategy in order to compete and survive.
The year 2018 has shaped up to be the year of smart speaker adoption, and consequently the adoption of AI assistants. AI assistants like Amazon's (NASDAQ:AMZN) Alexa and Google Assistant have been buzzwords since their inception, but their reach and popularity seem to have proliferated since the beginning of this year — what with the focus on machine and embedded deep learning, as well as robotics process automation, among other AI-backed trends.
Experts believe that AI assistants are the next big boom in the area of consumer technology and AI, and we couldn't agree more. If statistics are to be believed, every one in six adults in the US owns a voice-activated smart speaker, be it Amazon Echo or Google Home, making it a staggering figure of approximately 39 million people.
As per an Edison Research Study, these smart speakers are now outpacing smartphones, and 65 percent of those surveyed stated that they would not go back to a life without these devices.
Quite evidently, the voice control feature is quietly but steadily foraying into practically every sphere of our lives. Earlier confined to home devices such as smart lightbulbs, home security systems and thermostats, this feature is becoming an integral part of other bigger and varied appliances such as washers, dryers and even cars.
What seals the place of these AI assistants in our modern everyday lives is the fact that they are constantly being upgraded for better coordination and an enhanced user experience. With companies like Amazon and Google allowing third parties to tap into their assistants and make voice control easier to implement, any device with a speaker, microphone and an internet connection can now have an assistant. AI is definitely the right kind of noise in the expansive world of technology.
Riding the AI trend
In light of these new developments, Southern California-based company Sonos (NASDAQ:SONO) also plans to tap into this segment and capitalize on investor interest in virtual assistants and other technological trends, such as podcasts and music-streaming services.
As per Sonos Chief Executive Patrick Spence, "[a]dvances in artificial intelligence and voice technology are transforming from something we tap and scroll to something we talk and listen to." AI, along with voice assistants and sonic content, is working to give rise to something bigger, greater and better.
This was the very reason for Sonos deciding to go public and gain new momentum by accelerating revenue growth and narrowing down losses. The company listed on NASDAQ after it posted a sales figure of $1 billion in the last year. Its major stakeholders include private equity firm KKR with a major 25-percent skate, tech investor Index Ventures with a 13-percent stake and Co-founder John MacFarlane with 13 percent as well.
Digging deeper into Sonos
Since 2005, when Sonos introduced its first connected speaker, it now has 19 million registered products, along with a loyal customer base of 6.9 million. Around 60 percent of its customers are known to be repeat buyers. Given this ready pool of consumers, Sonos has geared up to increase interest in voice commands by lending its products smart capabilities and making some high-end speakers.
In consonance with its new vision, earlier this year it released a $400 compact sound bar named "Beam," which connects to a TV set and can be used to summon Amazon's Alexa. Last year in October, it introduced the Sonos One Speaker, which is powered by Alexa. That release boosted sales by 18 percent in a period of just six months.
The company has pledged to continue the motion by accelerating its pace of launching new products. It is now trying to sell speakers that work with Alphabet's (NASDAQ:GOOG) Google Assistant as well. Sonos has plans to soon introduce Siri in its speakers in the latter half of 2018. Though Apple (NASDAQ:AAPL) services are not compatible with other companies' hardware, Sonos allows a back-door entry that allows users to stream audio from Apple devices to other devices. Not to forget, Sonos has its own voice controls too.
When Sonos launched its IPO, people got an opportunity to explore its financial history further. As the facts lie, the company priced its IPO below the targeted range of $17 to $19 at $15. Currently shares are trading at 7 percent higher than the IPO price. The company has not been able to generate profits since 2014; it has, however, been able to narrow its losses down to $14.2 million in September 2017 from $68.8 million reported in 2015. Its revenues have also grown from $901 million in 2016 to $992.5 million in 2017, which is a result of the 3.9 million devices it has been able to sell over the last year.
These figures are a response to the relationships that Sonos has been able to build with its customers over a period of time, especially banking on loyal repeat customers in the US and Europe. Its major sales come from online websites like Also Group in Europe and Best Buy (NYSE:BBY) in the US. It is now eyeing the Asian market in order to expand and grow.
Another feature about Sonos that helped in generating investor interest was the absence of complex voting structures. With just one class of shares, the straightforward arrangement makes the system less complicated. The company is not under the sole control of its founder Patrick Spence, but under a diversified base of owners, which is an added appeal for parties looking to collaborate.
Considering its sales figures and continuous growth in its customer base, the future of Sonos looks promising. As on date, it comes up as a tough rival to its opponents like Google Home Max and HomePod in terms of advanced features such as sound quality, sound separation, stereo syncing and multi-room streaming setups, along with a competitive price band.
In summary
Considering the current scenario, the coming decade will be able to well integrate and consolidate smart assistant capabilities into a single device. They will change the way humans interface with various computing devices, including smartphones.
Sonos has been able to capture the right nerve of AI and is using it in home-based AI assistants to great success. The company's ability to eye future demand and customer expectations will benefit it to always have a competitive edge and multiply its shareholder wealth. And as it marches forward to fulfill its potential, AI will be riding the technology wave right beside it.
Image courtesy of Sonos.
Don't forget to follow us @INN_Technology for real-time news updates!
Editorial Disclosure: The Investing News Network does not guarantee the accuracy or thoroughness of the information reported in contributed articles. The opinions expressed in these interviews do not reflect the opinions of the Investing News Network and do not constitute investment advice. All readers are encouraged to perform their own due diligence.
Sources: