NVIDIA Creates AI Technique for Robots to Work with Humans
May. 23, 2018 03:40PM PST
Data Investing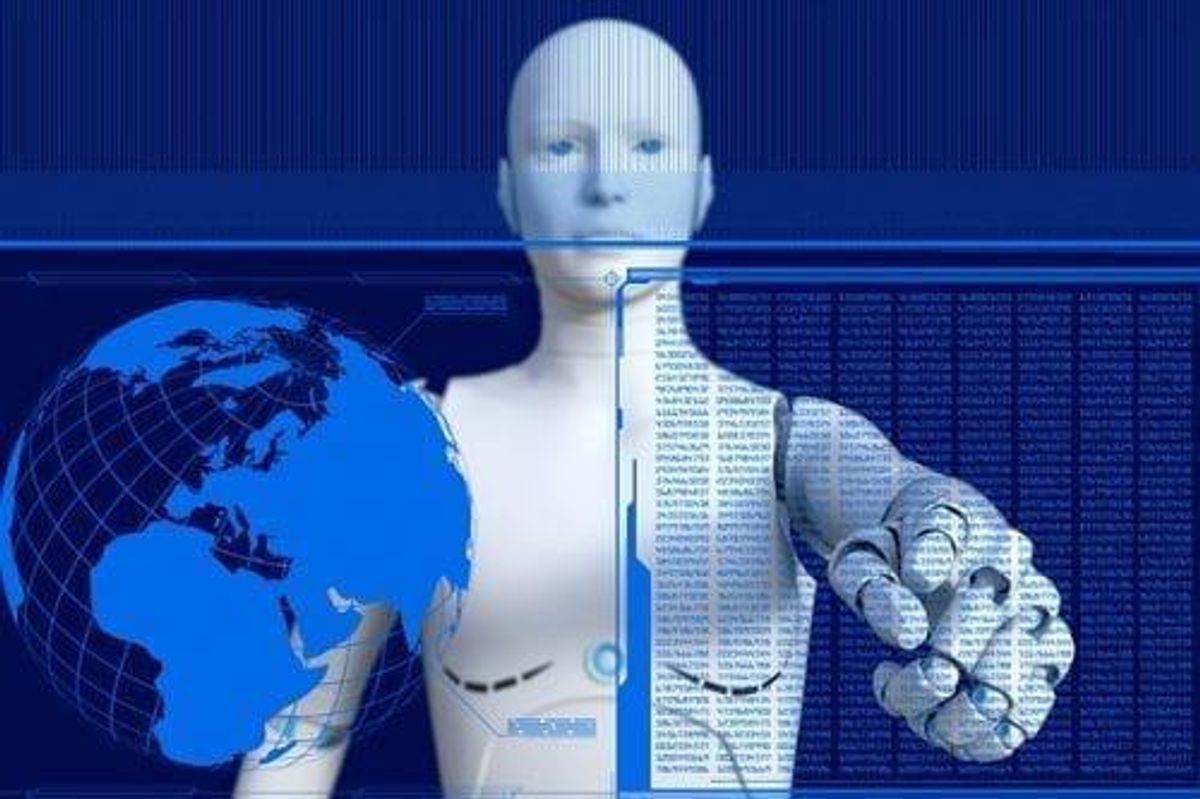 According to the company's statement, this is a "first of its kind" deep-learning-based system that is able to teach a robot how to do a task simply be watching the actions of a real person.
NVIDIA (NASDAQ:NVDA) revealed on Sunday (May 20) that its researchers have created a new technique that teaches robots to work with humans after watching them perform an action.
The company's research team was led by Stan Birchfield and Jonathan Tremblay who developed a deep learning based system which they claim is a first of its kind. In its release, the company explains that the deep learning technique is a subset of Artificial Intelligence (AI) and machine learning.
Deep learning uses multi-layered artificial neural networks to deliver state-of-the-art accuracy in tasks such as object detection, speech recognition, language translation and others. It is different from machine learning as the deep learning system can automatically learn representations from data such as images, video or text.
---
The company demonstrated through a video how the system works in real life situations. A robot is shown work that it will recreate. A camera in the robot acquires a live feed of the scene with the positions and situations in the scene are inferred in real time by a pair of neural networks.
The resulting solutions are fed to another network that generate a plan on recreating the scene. Upon seeing a task, a human readable description of the steps are created for the robots to re-perform, which means the users can identify and correct any issues with robot's interpretation before the steps are completed.
The last step is the execution network which reads the plan and generates actions for the robot while taking into account the environment and current state of world to ensure robustness to external disturbances.
The researchers used NVIDIA's Titan X GPU for its research. According to a report by Market Research Future, the AI chipset market is expected to touch $18 billion by the end of 2023, growing at a compound annual growth rate (CAGR) of 49 percent during the forecast period of 2017-2023. The report pegs NVIDIA as one of the key players in the space.
The researchers say that the current approaches require lots of labeled training data which is a bottleneck and thus they leverage on the synthetic data to train the neural networks. It's also the first time that an image centric domain randomization, a technique to produce synthetic data with large amounts of diversity, has been used on a robot.
"Leveraging convolutional pose machines, the perception network reliably detects the bounding cuboids of objects in real images even when severely occluded, after training only on synthetic images using domain randomization," the researchers said on the abstract in the paper.
The research team will present its work at the ongoing International Conference on Robotics and Automation in Brisbane, Australia.
AI and deep learning are set to grow and evolve in many industries as well, with construction being one. There, AI and deep learning are projected to see a growth from USD $407.2 million in 2018 to USD $1.83 billion in 2023, representing a CAGR of 35.1 percent.
Following the announcement on Sunday, NVIDIA has increased 0.4 percent to close at $247.54 on Wednesday (May 23). The stock has a buy rating on TradingView and a moderate buy ranking with an analyst target price of $286.17 on TipRanks.
Don't forget to follow us @INN_Technology for real-time news updates!
Securities Disclosure: I, Bala Yogesh, hold no direct investment interest in any company mentioned in this article.
Investing News Network websites or approved third-party tools use cookies. Please refer to the cookie policy for collected data, privacy and GDPR compliance. By continuing to browse the site, you agree to our use of cookies.