Cybersecurity Investing Facts
Mar. 20, 2018 02:30PM PST
Cyber Security Investing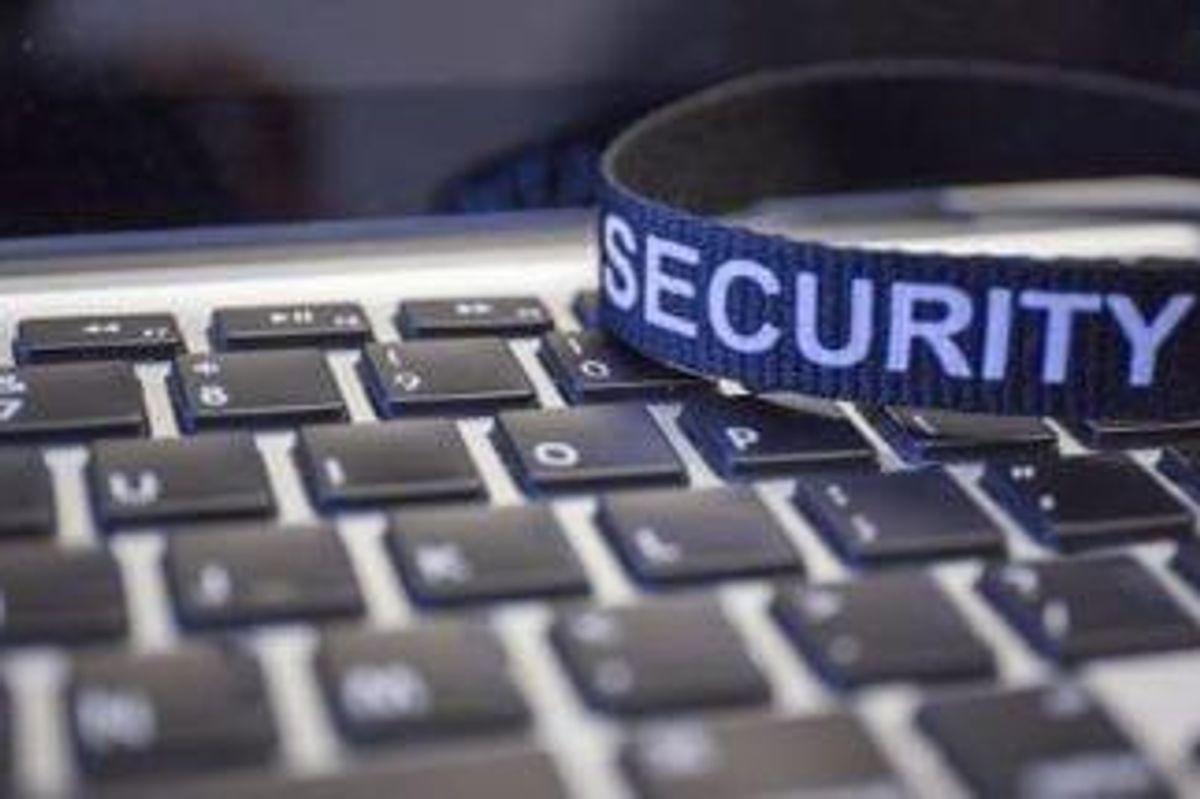 Cybersecurity is one of the hottest spots in the tech sector today. Is now the time to invest? These cybersecurity investing facts can help you decide.
If  your computer has ever been infected with a virus, your email account compromised or–potentially much worse–your identity stolen, you've been a victim of a cybercrime.
This is where cybersecurity steps in: the industry has become increasingly important over the last couple of decades as everything from government agencies, companies and–yes–people like you, store vital and confidential information on networks.
Putting it simply–the cybersecurity sector is extremely vital in our day to day lives as we navigate across the world wide web, and store information on our computers.
In that regard, the Investing News Network (INN) breaks down here in more detail what cybersecurity is, its importance, and how investors can step into this rapidly growing industry.
What is cybersecurity? A brief overview
In short, cybersecurity protect computers, programs and cloud data from being attacked by an outside source.
As noted here, the primary elements of cybersecurity include: application security; information security; network security; disaster recovery, or business continuity planning; operational security; and end-user education.
The earliest recorded computer virus happened in 1986, when the PC virus, called 'Brain spread via floppy disks. Fast forward to 1988, when the Morris worm–a creation of Robert Tapan Morris, whose curiosity was piqued by the size of the Internet–was found in computers mostly around the US. In simple terms, the virus rendered computers pretty much useless.
Since then, cyberattacks have taken on a life of their own, so to speak, with more than 4,000 ransom attacks happening per day since January 1, 2016, according to the FBI, which is a 300 percent increase since 2015.  The WannaCry attack in May and the Equifax data breach that compromised the information of roughly 143 million Americans over the summer are other examples of the severity of cyberattacks this year.
As such, these attacks have unsurprisingly increased the demand for better software and security products, Market Insite on Nasdaq reported.
While cyberattacks and cybercrimes are not new developments–in fact, they're only expected to grow– the cybersecurity market is positioning itself to take better measures against attacks.
Future growth of cybersecurity
The way that we share, store and use data is changing. Cloud migration, mobile computing and third party data storing are the main reasons for the rise in cyberattacks. According to a report by F5 Networks, "growth in mobile and cloud-based applications is seen as significantly affecting application security risk."
On that note, MarketsandMarkets estimated the cybersecurity market was worth $137.85 billion in 2017, but suggests that number will reach $231.94 billion by 2022, growing at a compound annual growth rate (CAGR) of 11 percent during the 2017-2022 forecast period. What's more, cybercrime damage costs may very well exceed $6 trillion by 2021, which is double the amount it was in 2015, according to Cybersecurity Ventures.
The research firm also suggests global spending on cybersecurity products and services to surpass $1 trillion over the next four years.
Indeed, the growing demand for cybersecurity should come as no surprise, particularly as the global population grows: Keshav Dhakad, regional director of the digital crimes unit for Microsoft Asia, notes that there will be at least 4.7 billion people using the internet by 2025, with half of them coming online between now and then.
Cybersecurity companies
Check Point Software Technologies (NASDAQ:CHKP), Imperva (NYSE:IMPV), Mimecast (NASDAQ:MIME) and Palo Alto Networks (NYSE:PANW) are leading pure-play companies in the sector.
Check Point Software Technologies provides industry-leading solutions that protect customers from cyberattacks. Founded in 1993, they have been around a long time and are one of the most established players.
Founded in 2002, Imperva is in the business of protecting critical business data in the cloud and on-site. Some examples of the information it protects include intellectual property, business plans, trade secrets, and customer/employee information.
Mimecast's primary focus is protecting business email accounts through cloud services, while Palo Alto Networks helps companies all around the world by using cloud and mobility to prevent cyberthreats at any stage in the attack lifecycle.
For a more in depth look at cybersecurity companies, this 10 top cybersecurity companies post is a good place to start.
Cybersecurity investing: ETFs and index
Of course, there are other ways to invest in cybersecurity if investors would rather not jump all-in on specific companies, which include:
Th Cybersecurity ETF (NYSEARCA:HACK), from PureFunds is the world's first cybersecurity ETF. There are 47 companies listed in the HACK, ranging from hardware, software, consulting and other service to defend cybercrimes. Some of its holdings include: CommVault Systems (NASDAQ:CVLT), Carbonite (NASDAQ:CARB) and Cisco (NASDAQ:CSCO), which rounds out the top three holdings.
The First Trust NASDAQ Cybersecurity ETF (NASDAQ:CIBR) came into play in the summer of 2015, and is the second ETF that focuses on cybersecurity.  The ETF currently tracks 33 holdings, and is focused on more large and mid-cap sized companies and even steps outside of the tech sector. Its top holdings include: Akamai Technologies (NASDAQ:AKAM), Palo Alto Networks and Symantec. 
The BVP Cyber Index has been tracking the capital-weighted performance of 24 publicly traded cyber companies since January 2011. The index includes Absolute Software (TSX:ABT) and Barracuda Networks (NYSE:CUDA).
The NASDAQ CTA Cybersecurity Index (INDEXNASDAQ:NQCYBR) began on June 23, 2015 and follows 33 companies in a variety of technology and industry sectors, including: building, implementation and management of security protocols for private and public networks, and computers and mobile devices. 
Indeed, while the cybersecurity market might seem intimidating–and even a little risky–with the growing need for the market it's well positioned to be an attractive space for investors for many years to come.
This is an update to an article originally published on the Investing News Network in 2017.
Don't forget to follow us @INN_Technology for real-time news updates! 
Securities Disclosure: I, Jocelyn Aspa, hold no direct investment interest in any company mentioned in this article. 
Investing News Network websites or approved third-party tools use cookies. Please refer to the cookie policy for collected data, privacy and GDPR compliance. By continuing to browse the site, you agree to our use of cookies.