Jul. 23, 2015 01:50PM PST
Cloud Investing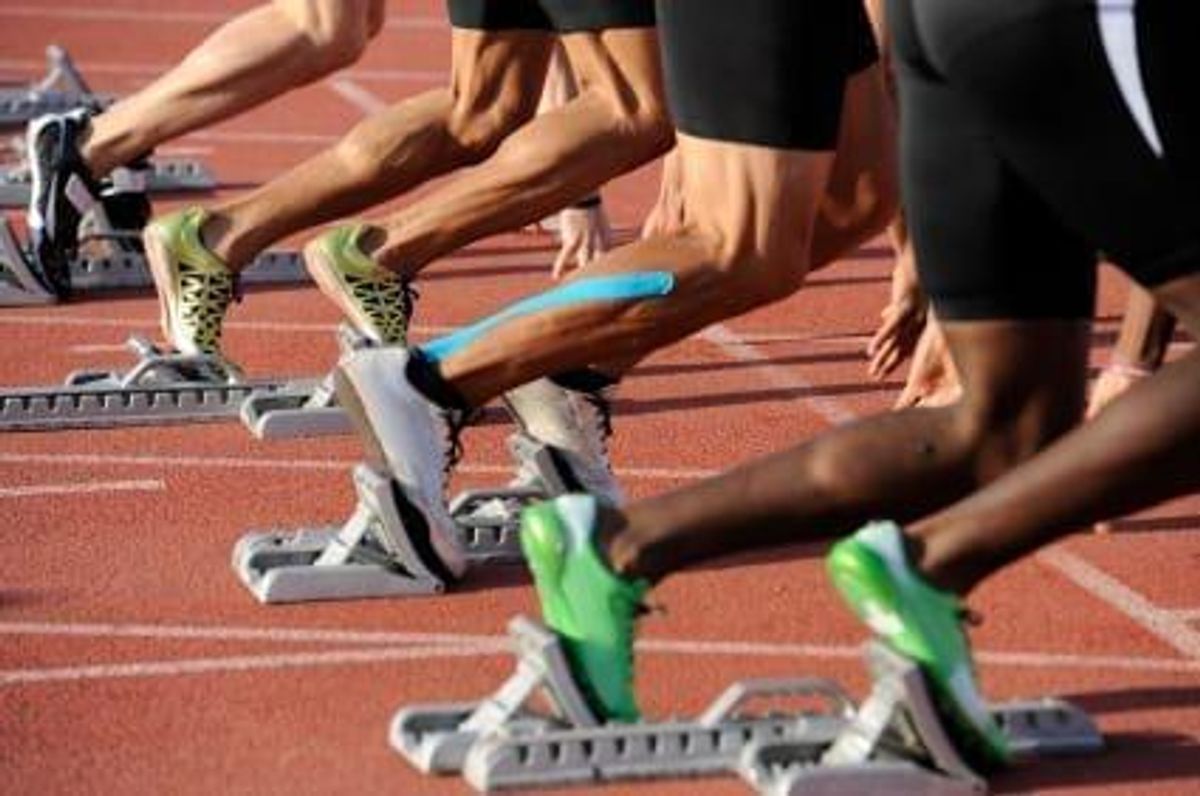 Aliyun, Alibaba's cloud services arm, said Wednesday that it will aim to beat out Amazon and other top cloud companies within three years.
China-based Alibaba (NYSE:BABA) doesn't just want to be one of the world's top cloud companies, it's making moves to knock Amazon.com (NASDAQ:AMZN) out of the number-one spot.
The firm's cloud services arm, Aliyun, is following in the footsteps of its parent company with plans to move beyond China's borders. Aliyun said Wednesday that it will invest in data centers in the US, India and the Middle East in a bid to rise above the world's top cloud companies, Bloomberg reported.
Aliyun President Simon Hu said that the company will look to match or surpass the performance of Amazon Web Services (Amazon's cloud computing unit) within a year. "The cloud business will be a very important sector for Alibaba," he said. "It took Amazon 10 years to get where it is today. It took us six years, and we hope to match or even surpass Amazon in three to four years."
It's easy to see why Aliyun wants to get involved in the cloud business, and to beat out other top cloud companies. A report from International Data Corporation states that public cloud computing could reach $70 billion in 2015, with the number of cloud-based solutions expected to triple within the next four to five years.
When Amazon started reporting revenues from its cloud business this year, the numbers came in much higher than expected. Amazon reported $1.57 billion in revenues from Amazon Web Services for the first quarter.
The company reported its second-quarter financial results on Thursday, and results topped analyst estimates, according to the Financial Post. Sales for Amazon Web Services came in at about $1.8 billion for the quarter, nearly doubling sales compared to the same quarter in 2014. Amazon's share price was up over 17 percent in after-hours trading to about $567 on that news.
Importance of security for top cloud companies?
Beyond simply investing in data centers, the company is drawing attention to its data protection pact, its commitment to protect user and business data privacy. "To protect user data, Aliyun analyzes more than 100TB of information each day to detect security threats such as weaknesses in software programs, malware and unsafe IP addresses," the company said in its Thursday release. Aliyun customers will retain "absolute ownership" of their data, with a promise from the company not to manipulate or transfer their data.
Certainly, that's important for top cloud companies, as concerns over security are still one of the biggest barriers for cloud adoption for sectors such as government and the finance industry. Speaking with Forbes contributor Yue Wang, Hu stated that security is an especially poignant consideration for Aliyun.
"There are still cultural and trust related issues when Chinese companies try to provide software services. We still need more time to let foreign customers in overseas markets observe Aliyun's services," he said. "But people shouldn't regard Aliyun as otherwise just because it is from China. We provide services just like Amazon and Microsoft (NASDAQ:MSFT)." Hu didn't say how the company will deal with government requests for information.
To be sure, it will be interesting to watch Alibaba battle with Amazon and other top cloud companies for a piece of the global market. Alibaba's share price was up 1.5 percent in after hours trading on the New York Stock Exchange.
 
Securities Disclosure: I, Teresa Matich, hold no direct investment interest in any company mentioned in this article. 
Related reading: 
What is Cloud Investing?
Why Should I Consider Investing in Cloud Stocks?
Featured
Investing News Network websites or approved third-party tools use cookies. Please refer to the cookie policy for collected data, privacy and GDPR compliance. By continuing to browse the site, you agree to our use of cookies.