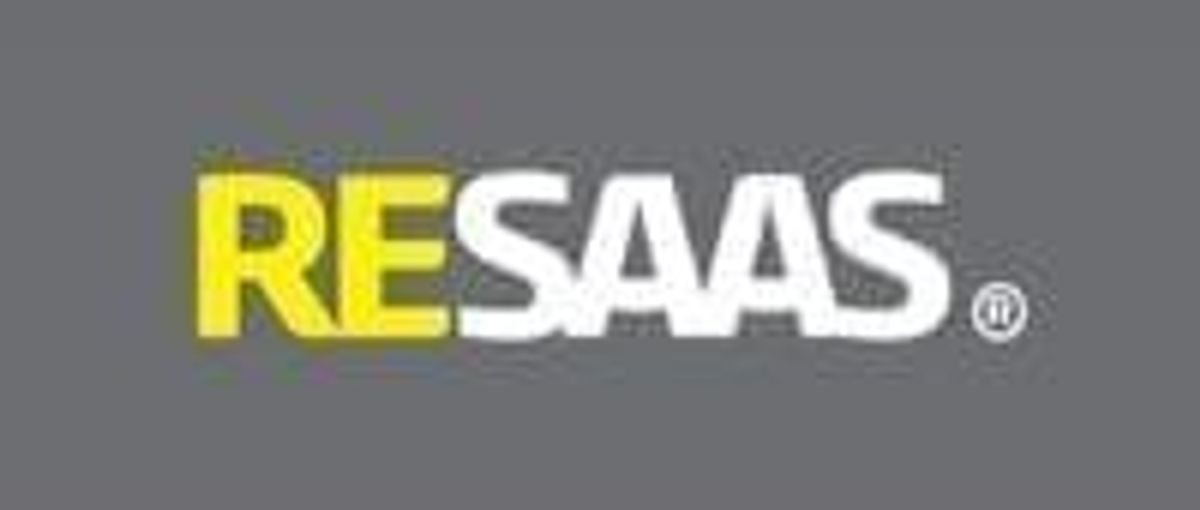 RESAAS Services Inc. (TSXV:RSS), a cloud-based technology platform for the real estate industry, is pleased to announce that it has entered into a Memorandum of Understanding (MoU) with San Francisco-based blockchain company, Real Estate Consortia Inc.
RESAAS Services Inc. (TSXV:RSS), a cloud-based technology platform for the real estate industry, is pleased to announce that it has entered into a Memorandum of Understanding (MoU) with San Francisco-based blockchain company, Real Estate Consortia Inc. Under the terms of the Joint Venture, RESAAS will be issuing a first-to-market, patent-pending title token developed by Real Estate Consortia for every property in the United States and Canada.
As part of the Joint Venture, signed on July 27th, 2018, RESAAS and Real Estate Consortia have engaged San Francisco based Investment Bank, US Capital Global, to raise up to $7 million USD on a best efforts basis through convertible notes for the Joint Venture partnership.
As the number of households in the US continues to grow, now crossing 125 million in 2017, accurately tracking information related to these properties such as the loans backing them, title information, and history of the transactions is essential. The mechanisms currently in place across the US are fragmented, incomplete and inefficient.
"We are excited to enter a Joint Venture with Real Estate Consortia, and bring to market a compelling use of tokenization for the real estate sector," said Tom Rossiter, CEO of RESAAS. "We have become increasingly aware of opportunities within real estate for intelligent use of blockchain technology. We believe Real Estate Consortia's title token technology to be an accretive addition to our members, our business, and the entire real estate landscape across North America."
Revenues for NewCo will be generated via a virtual 'Deal Room' running on the RESAAS platform. The Deal Room is where property transactions will be tokenized. For every home transacted in the Deal Room, NewCo will receive a fee based on the commission generated from the transaction. Agents and clients involved will also earn a portion of the fee, which will drive adoption, engagement and retention of the service. All profits generated through NewCo will be shared equally by RESAAS and Real Estate Consortia.
"Our team believes we've found a perfect partner to launch our patent-pending token technology to the North American real estate market with RESAAS," said Teresa Grobecker, CEO of Real Estate Consortia. "Having built San Francisco's first real estate brokerage to accept Bitcoin, we have curated our token around keeping the Realtor as the hero in the transaction. This is the perfect application for blockchain technology, allowing anyone to backcheck and validate a property's history and provenance."
By using blockchain technology and leveraging it's distributed ledger benefit, homeowners will be able to access the title token through their licensed real estate agent on the RESAAS Platform. The token will provide updates about the property title and recorded claims on the property. Homeowners will be able to add historical information about their property, allowing them to track the lifespan of their home. The more information clients add, the higher the property's provenance (title score), the more desirable, marketable, or better loan rate the consumer can receive.
RESAAS intends to initially offer this service to its real estate association and enterprise clients, before rolling out the service network-wide. This will maximize its adoption and allow these organizations to help initiate progression within organized real estate.
About RESAAS Services Inc.
RESAAS is a cloud-based and blockchain technology platform that enables real estate brokerages, franchises and associations to bring real-time communication, new business opportunities and unique data to their agents on a global basis. Visit www.resaas.com for more information.
About Real Estate Consortia
Real Estate Consortia is the single source of truth for real estate title and all details pertaining to real estate transactions. This transformative, patent-pending blockchain technology will help property owners protect their chain of title, enhance Realtor – client relationships, enable faster and safer real estate transactions, and provide more transparent and real-time data for lenders and title companies. Visit www.reconsortia.comfor more information.
For further information contact:
Tom Rossiter, CEO
RESAAS Services Inc.
Tel: +1 (604) 558-2929  Email: investors@resaas.com
The TSX Venture Exchange has neither approved nor disapproved the contents of this news release. Neither the TSX Venture Exchange nor its Regulation Services Provider (as that term defined in the policies of the TSX Venture Exchange) accepts responsibility for the adequacy or accuracy of this release.
The statements made in this news release may contain forward-looking statements that may involve a number of risks and uncertainties. Actual events or results could differ materially from RESAAS Services Inc.'s expectations and projections.
Click here to connect with RESAAS Services Inc. (TSXV:RSS) for an Investor Presentation. 
Investing News Network websites or approved third-party tools use cookies. Please refer to the  cookie policy for collected data, privacy and GDPR compliance. By continuing to browse the site, you agree to our use of cookies.