Everything You Need to Know About Litecoin
May. 30, 2018 01:00PM PST
Blockchain Investing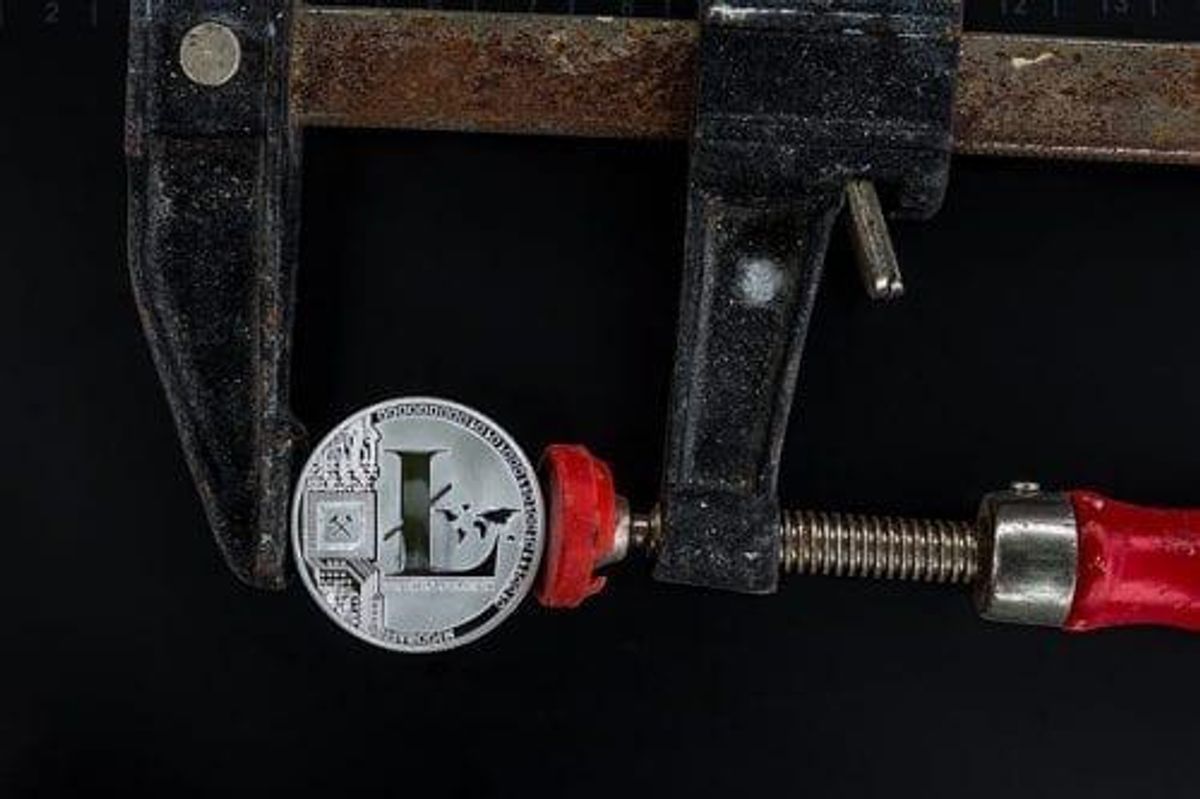 Often lost in the cryptocurrency space behind top favourite bitcoin is litecoin, which is the world's first altcoin created in 2011. Here the Investing News Network provides a breakdown of what you need to know about litecoin.
Whenever cryptocurrencies are mentioned, bitcoin is often the first one to come to mind, and understandably so. With a market cap touching over $127 billion and continuous headlines about its soaring–or dipping–price among other things, bitcoin has been the heaviest hitter in the crypto space. 
While bitcoin has been long considered the gold equivalent of the digital currency world, litecoin is deemed its silver counterpart due to their similarities. In fact, when litecoin was announced in 2011, its creator said that the digital currency was created because they "wanted to make a coin that is silver bitcoin's gold" with a purpose of improving bitcoin.
That said, as it currently stands litecoin doesn't quite crack the five top cryptocurrencies according to data from Coinmarketcap.com, but it is still widely looked at as one of the favorite children in the digital currency space.  Since April 28, 2013, the digital currency has increased from $4.30 a token to $116.98 as of May 30, 2018, representing a 2,620 percent increase over the last five years, but reached a high of $331.59 on December 18 according to data from Coinmarketcap.com
If you're new to cryptocurrency investing–or even if you're not–here the Investing News Network (INN) breaks down the basics of everything you need to know about litecoin.
What is litecoin?
As previously mentioned, it was officially launched in 2011 as a response to improve bitcoin. It is a peer-to-peer cryptocurrency and was created by Charles Lee, a former Google (NASDAQ:GOOGL) engineer who is also a former director of engineering at Coinbase.
According to CoinSutra, litecoin was the world's first altcoin and was created from bitcoin's primary code with some slight changes. Coinsutra further notes that Lee adjusted the code and protocol to "achieve large-scale adoption of the currency."
The digital currency's website describes the coin as "a proven medium of commerce complementary to bitcoin."
Litecoin provides instant, low-cost payments at a global scale and is entirely decentralized. The coins are based on an open source cryptographic protocol that are easily created and transferred without being managed by a central authority.
Its software was released on the MIT/X11 license that allows users to run, modify and copy software in addition to distributing modified copies of the software. Litecoin.org further describes that the software is released transparently for independent verification of binaries and its coinciding source code.
Ways it differs from bitcoin
While the two undoubtedly share similarities in that the mining processes are somewhat alike and the coins are held via a digital wallet, but there are differences that worth noting.
Much like bitcoin's mining rewards, litecoin also offers rewards. Bitcoin's reward is halved every 210,000 blocks–or every four years–and takes about 10 minutes for every block. Bitcoin's current block reward is 12.5 bitcoins, and by its next halving the reward will decrease to 6.25 coins.
In the case of litecoin, a new block is added to the blockchain quicker than bitcoin–approximately every 2.5 minutes–and the reward is significantly more. As it currently stands, litecoin miners are gifted with 25 coins per block, but also gets halved every four years–or every 840,000 blocks. Litecoinblockhalf.com estimates the next halving will occur on August 6, 2019, and the reward will decrease to 12.5 coins.
The number of litecoins that will ever exist also exceeds that of bitcoin by a drastic margin: while bitcoin will only ever have 21 million coins mined, the total number of litecoins to exist will reach 84 million coins.
As touched on above, litecoin can also confirm transactions at a quicker pace than bitcoin (every 2.5 minutes compared to bitcoin's every 10 minutes). As Coindesk.com indicates, litecoin can handle a larger volume of transactions due to a quicker block generation.
There are also differences in their algorithms: bitcoin uses a proof-of-work algorithm, called the SHA256 hashing algorithm, and litecoin uses the scrypt hashing algorithm.
How to buy it
Like bitcoin, litecoin is available on a number of cryptocurrency exchanges and can be purchased either by fiat currency or digital currencies. The first step before purchasing is obtaining a wallet in order to store the coins digitally. Litecoin Core is the first wallet for the digital currency and can be installed on a desktop or a smartphone, and is just one of many cryptocurrency wallets out there.
In terms of cryptocurrency exchanges for the buying, some of the top digital currency exchanges include: Bitfinex, Binance, Coinbase GDAX, HitBTC and Bitstamp to name a few.
While litecoin can be purchased either by bank transfer, credit or debit card payments, Coindesk.com states that most litecoin purchases are done with bitcoin.
All that being said, while the cryptocurrency space is still relatively new and volatile in nature, interested investors in the space should still exercise caution when it comes to making decisions, even when it comes to which cryptocurrency exchange best suits your needs. While returns can be profitable, downsides are also inevitable–and be sure to conduct your own research to avoid potential scams.
Don't forget to follow us @INN_Technology for real-time news updates!
Securities Disclosure: I, Jocelyn Aspa, hold no direct investment interest in any company mentioned in this article.
Investing News Network websites or approved third-party tools use cookies. Please refer to the cookie policy for collected data, privacy and GDPR compliance. By continuing to browse the site, you agree to our use of cookies.