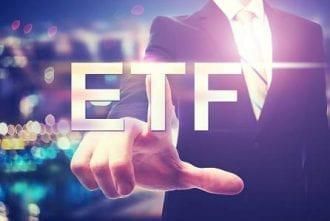 The Evolve Blockchain ETF will officially begin trading on the Toronto Stock Exchange on March 6 under the symbol "LINK."
Weeks after Canada's first blockchain ETF was launched, a second one is officially on its way.
On Wednesday (February 28), the Evolve Funds Group announced that its Evolve Blockchain ETF has been approved for listing on the Toronto Stock Exchange under the symbol LINK as of March 6.
According to the release, this makes the Evolve Blockchain ETF the only 'actively managed' blockchain ETF in the country.
Raj Lala, CEO of the Evolve Funds Group, told INN that an area such as blockchain is one that does merit an active management ETF versus a passive index "because there are so many emerging opportunities in blockchain technologies."
"If there is a significant IPO taking place in the space, then we have the ability to buy into it if we think it makes sense for the portfolio, whereas a passive ETF, assuming [a company] would meet their criteria, would have to wait until the rebalance date for their index," Lala explained.
Lala expanded on active management of the ETF in the press release, stating:
Blockchain has the potential to transform business models with endless commercial applications. The benefits can apply to many sectors, from financial services and mining to the global food industry. Active management in LINK allows us to be nimble and to potentially capitalize on these emerging opportunities.
Elliot Johnson, assistant portfolio manager for the Evolve Blockchain ETF, said that one thing the fund has been working on over the last few months leading up to to the launch is extensive research into companies that are using blockchain–and not just into pureplay blockchain companies.
"[We are looking at] also large cap companies that are using blockchain technologies in new ways in terms of products and services," Johnson said, exampling Microsoft (NASDAQ:MSFT) as a tech company that has a turnkey blockchain solution in its Azure Cloud platform. "You have to actually look into it and find out how they're positioning that and what their plans are for that product."
In terms of criteria for the holdings on the ETF, Lala said that Evolve wants to ensure that there's good communication about a company's blockchain strategy, product, and service and that it needs to clearly be articulated.
"The pure blockchain companies are easier to understand because they typically are doing something like cryptocurrency mining, or developing software to help people with blockchain applications," Lala said.
"We need to understand that [the blockchain strategy] is a real thing and not just an investigation into something or an announcement about it," he explained when the fund is looking at individual names of companies if they don't happen to be pure blockchain companies. "We want to make sure they have a credible go-to market strategy for the product and that it's going to be something that is real."
According to Evolve's press release, the ETF will will invest in equity securities and foreign publicly listed issuers as well as other companies developing or using blockchain-based and other distributed ledger technologies that spans across a wide range of industries, including: technology, financial services, communications or consumer products, and "whose business activities also involve the research, development, utilization and funding of transformational digital ledger technologies."
The Evolve Blockchain ETF will close the initial offering of units to its designated broker by the end of the day on March 5 ahead of the listing of units on the TSX on March 6.
Don't forget to follow us @INN_Technology for real-time news updates.
Securities Disclosure: I, Jocelyn Aspa, hold no direct investment interest in any company mentioned in this article.