Oct. 17, 2018 06:36AM PST
Blockchain Investing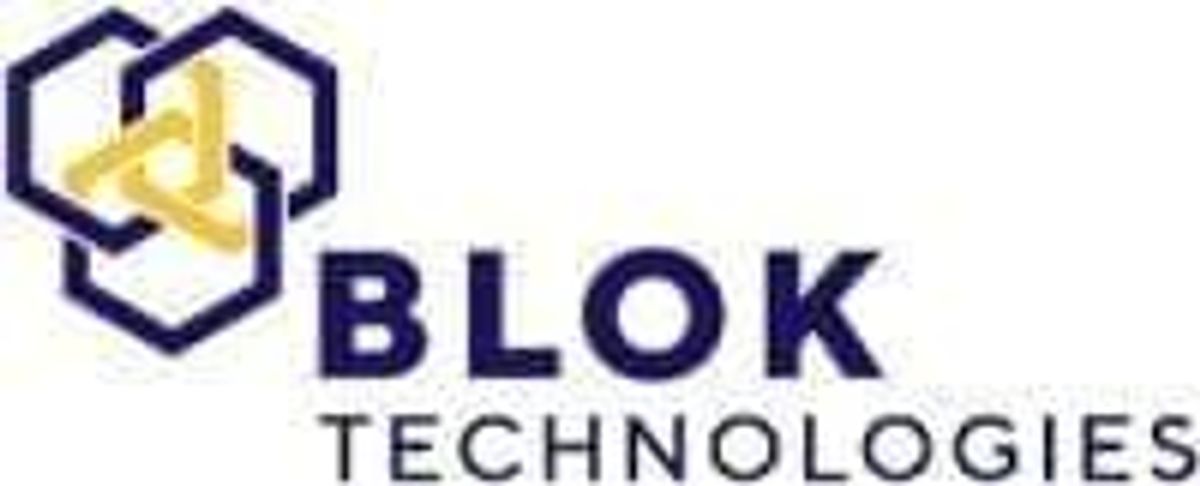 BLOK Technologies Inc. (CSE:BLK) (FRANKFURT:2AD) ("BLOK Tech" or the "Company") is pleased to provide an update on the development progress of its 100% wholly-owned subsidiary Greenstream Networks Inc. ("Greenstream").
BLOK Technologies Inc. (CSE:BLK) (FRANKFURT:2AD) ("BLOK Tech" or the "Company") is pleased to provide an update on the development progress of its 100% wholly-owned subsidiary Greenstream Networks Inc. ("Greenstream"). As the Canadian Government's Cannabis Act bringing about the legalization of Cannabis comes into effect today, October 17, 2018, Greenstream is poised to provide a comprehensive technology solution to the Cannabis industry.
Greenstream is developing and commercializing a blockchain-enabled supply chain integrity platform to ensure the safe, legal and authenticated flow of products and value through the cannabis market and has made significant progress on the development of its technology and related infrastructure since its acquisition by BLOK Tech in January 2018.
"We are pleased with the progress of the Greenstream Network as the industry moves towards full legalization," said BLOK Tech CEO Rob Dawson. "Greenstream is developing and will commercialize a multi-component payment and supply chain integrity system to ensure the industry can effectively operate in this complex regulatory environment with multiple jurisdictions in Canada and beyond."
Greenstream has made significant progress to date.
In March 2018, Greenstream was accepted as a Silver Member of The Linux Foundation and a General Member of Hyperledger. Hyperledger is an open source collaborative effort created to advance cross-industry blockchain technologies. It is a global collaboration, hosted by The Linux Foundation, including leaders in finance, banking, Internet of Things, supply chains, manufacturing and technology. In joining these two prestigious communities, Greenstream will be collaborating in a community with global technology companies such as: IBM, Cisco, Intel, SAP and JP Morgan as well as blockchain start-ups from around the world.
In April 2018, Greenstream announced that it had completed the Minimum Viable Product ("MVP") of its Greenstream Network, for the Canadian Cannabis industry, and also announced the Alpha release of the Greenstream Payments Platform enabling Canadian Cannabis businesses to process payments & exchange value across the Cannabis ecosystem. The Greenstream Network Platform is being built on leading-edge blockchain platforms including the Hyperledger stack, an open-source, collaborative technology initiative supported by partners such as IBM, Linux, Cisco, Intel, SAP and JP Morgan.
In July 2018, Greenstream was accepted into the Oracle Scaleup Ecosystem, a global acceleration program for start-ups. Oracle's global start-up mission is to provide enriching, collaborative partnerships to enable next-generation growth, business development, and to drive cloud-based innovation for start-ups throughout all stages of their development. The program is designed for start-ups and venture capital and private equity portfolio companies to enable hypergrowth and scale.
In August 2018, BLOK Tech entered into a Memorandum of Understanding ("MOU") with Varipay Inc. ("Varipay") to collaborate on the development of a payment gateway to be integrated into the Greenstream Network Platform.
In August 2018, Greenstream also successfully completed a deployment of its payments network and applications to the Oracle Cloud Infrastructure ("Oracle Cloud"), as part of the previously announced strategic relationship with Oracle on July 11, 2018.
The deployment has been fully tested and optimized by the Greenstream technical team and the platform, including a demo environment, are running smoothly and at a speed that is scalable. This represents a key milestone in the platform's development in that it is operating in multiple environments, including the world-class infrastructure provided by Oracle. It provides a proof-point for the technical excellence of the system and assurance to the Cannabis industry that the Greenstream Network is enterprise-ready. It is further proof that Greenstream is a key step closer to having an enterprise-grade platform for integration with major customers through the Oracle Scaleup Ecosystem.
Near Term Developments
BLOK Tech is working on collaboration and strategic partnerships with Cannabis industry companies, suppliers and technology providers to build out implementations and pilot projects using the Greenstream Network Platform.
Following the Alpha release of the payments platform earlier this summer, the Greenstream technology team is focused on building the seed to sale tracking and traceability platform, GreenTrack. The platform aims to bridge the gap within existing seed to sale solutions in the Canadian Cannabis industry to benefit consumers, industry participants and regulators. GreenTrack will enable consumers and businesses to verify product pedigree & track the products across the Cannabis industry.
BLOK Tech and Greenstream are joining forces to closely work with stakeholders on documenting and integrating the regulatory requirements of the Cannabis industry in its various jurisdictions in North America, South America and Europe. This will help BLOK Tech & Greenstream to expand its technology across other jurisdictions complying with regional regulatory requirements.
The Greenstream Verifiable Digital Identity System ("GreenID") component including a decentralized, point-to-point exchange of information about businesses to confirm the authenticity within the cannabis industry for the execution of smart contracts will be developed later in the fiscal year. In its full release, the Greenstream Network Platform will be comprised of an integrated GreenID, GreenTrack & the Payments platform to enable the regulators, industry participants & consumers to ensure supply chain, financial & identity compliance across the Cannabis ecosystem.
About BLOK Technologies Inc.
BLOK Technologies Inc. is a public company that invests in and develops emerging companies in the blockchain technology sector. The Company's approach is to provide capital, technology and management expertise to the companies it develops. BLOK Tech's Greenstream technology platform is designed to effectively manage value transfer, supply chain integrity and identity verification in complex and highly regulated industries. This scalable and adaptable platform is being developed on the Hyperledger technology stack and with the support of Oracle Cloud infrastructure. BLOK Tech continues to grow its business into adjacent industries and emerging technologies. The Company systematically identifies early-stage technologies with potential to disrupt and innovate within their industry and invests the necessary resources to ensure the success of their projects.
For additional information regarding BLOK Technologies and other corporate information, please visit the Company's website at BLOKTECHINC.COM
ON BEHALF OF THE BOARD OF DIRECTORS
"Robert Dawson"
President & CEO
For further information, please contact:
James Hyland, B.Comm.
Vice President Corporate Development, Director
(604) 442-2425
jamie@bloktechinc.com
Statements in this news release may be viewed as forward-looking statements. Such statements involve risks and uncertainties that could cause actual results to differ materially from those projected. There are no assurances the company can fulfill such forward-looking statements and the company undertakes no obligation to update such statements. Such forward-looking statements are only predictions; actual events or results may differ materially as a result of risks facing the company, some of which are beyond the company's control.
Click here to connect with BLOK Technologies Inc. (CSE:BLK) (FRANKFURT:2AD) for an Investor Presentation.
Source: globenewswire.com
Investing News Network websites or approved third-party tools use cookies. Please refer to the  cookie policy for collected data, privacy and GDPR compliance. By continuing to browse the site, you agree to our use of cookies.