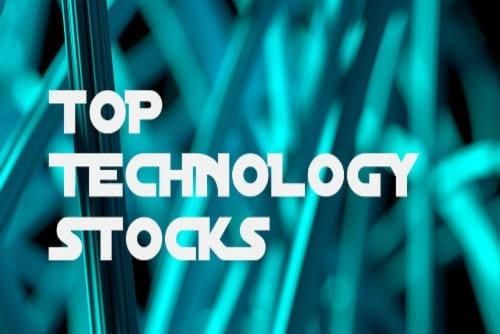 Investors looking for the best technology stocks should consult the TSX Venture 50. Here's an overview of the latest list.
To showcase its best-performing stocks, the TSX Venture Exchange (TSXV) issues a yearly list, dubbed the TSX Venture 50.
The Canadian exchange breaks the list into the following sectors: clean technology and life sciences, diversified industries, energy, mining and technology.
In order to earn a spot on the best technology stocks list for 2021, companies needed a market capitalization greater than C$5 million and a closing price of over C$0.25 as of the end of 2020, as well as a minimum closing price of C$0.10 as of the last day of 2019. On top of these criteria, they had to have held a TSXV listing for over a year as of the end of 2020.
Companies meeting those criteria were then ranked using an equally weighted formula that takes into account share price change, trading volume and market cap.
"Today we are very proud to recognize the remarkable success of our 2021 Venture 50 winners, and to honour the exemplary efforts of our early-stage growth companies to advance on their business initiatives and make a positive impact on the communities in which they operate, despite the challenging conditions of the past year," said Loui Anastasopoulos, TMX Group's capital formation president and enterprise marketing officer, upon the release of the most recent list.
Here's a look at the five best technology stocks on the TSX Venture 50.
1. Loop Insights (TSXV:MTRX)
Loop Insights is an internet of things technology company with a proprietary platform powered by artificial intelligence (AI). The tech company provides AI automated marketing, contact tracing and contactless solutions to a wide variety of industries, including the telecom, casino gaming, sports and entertainment, hospitality and retail industries. Loop Insights is also diversified geographically with operations in Canada, the US, the UK, Latin America, Australia, Japan and Indonesia.
In the COVID-19 era, Loop Insights has become a leader in automatic contact tracing, especially in the professional sports, entertainment and collegiate arenas, along with other venues and facilities. The company has developed a contactless check-in platform that allows for the secure transfer of contact information and real-time notifications.
2. Bragg Gaming Group (TSX:BRAG)
Bragg Gaming Group is a business-to-business (B2B) online gaming solution provider that offers a turnkey solution for retail, online and mobile iGaming platforms, as well as advanced casino content aggregator, sportsbook, lottery, marketing and operational services.
Bragg Gaming is led by a team of gaming industry experts, and its growth strategy includes acquisitions of leading brands. Bragg Gaming's keystone portfolio asset is ORYX Gaming, a B2B iGaming platform, product aggregator, casino content, managed sportsbook and managed services provider. The technology sector company is applying for further B2B supplier licenses in the US as part of its expansion efforts, and also has its sights set on Canada.
In late January 2021, Bragg Gaming graduated to the Toronto Stock Exchange.
3. Bitfarms (TSXV:BITF)
Bitfarms is a blockchain infrastructure company that operates one of North America's largest cryptocurrency mining operations. The tech sector company has five hydropower-operated facilities in Quebec, Canada, and provides computing power to cryptocurrency networks such as bitcoin, earning fees from these networks for securing and processing transactions.
In an effort to "significantly boost computing power," the company deployed 1,000 new Whatsminer M31S mining rigs in late December 2020, and placed an order for an additional 3,000 Whatsminer M31S+ miners for delivery in late February 2021.
4. Quisitive Technology Solutions (TSXV:QUIS)
Quisitive Technology Solutions is a Microsoft (NASDAQ:MSFT) cloud solutions provider that helps enterprises with Microsoft Azure, Microsoft Dynamics and Microsoft 365. It also licenses proprietary software built on Microsoft's technology stack and has invested in proprietary solutions based on software-as-a-service (SaaS), leveraging Microsoft's cloud computing and emerging technologies.
Quisitive Technology's proprietary SaaS solutions that complement the Microsoft platform include emPerform and LedgerPay. In March 2021, Quisitive announced it had reached a major milestone in commercializing LedgerPay by achieving Microsoft IP Azure Co-sell Ready status for the product.
"Achieving the 'Co-sell Ready' status reflects our elite relationship with Microsoft and significantly augments our sales efforts, as we are able to leverage their resources and execute a joint go-to-market initiative," said Quisitive CEO Mike Reinhart.
5. Converge Technology Solutions (TSX:CTS)
Converge Technology Solutions is building a platform of hybrid information technology (IT) infrastructure providers that offer multi-cloud, blockchain, identity management, resiliency, security and data center solutions to public and private sector clients in Canada and the US.
Converge added Accudata Systems to its platform in February 2021. Accudata is an IT consulting and integration firm that has provided high-impact IT infrastructure and security solutions and services for nearly four decades. Through the acquisition, Converge stands to benefit from Accudata's longstanding relationships with tech giants such as Microsoft and Cisco Systems (NASDAQ:CSCO).
Also in February 2021, Converge Technology graduated to the Toronto Stock Exchange.
Other top TSX Venture 50 tech stocks
The other best technology stocks that made it onto the 2021 TSX Venture 50 list are Playgon Games (TSXV:DEAL), Facedrive (TSXV:FD), Gatekeeper Systems (TSXV:GSI), Nubeva Technologies (TSXV:NBVA) and ARHT Media (TSXV:ART).
Don't forget to follow us @INN_Technology for real-time news updates!
Securities Disclosure: I, Melissa Pistilli, hold no direct investment interest in any company mentioned in this article.