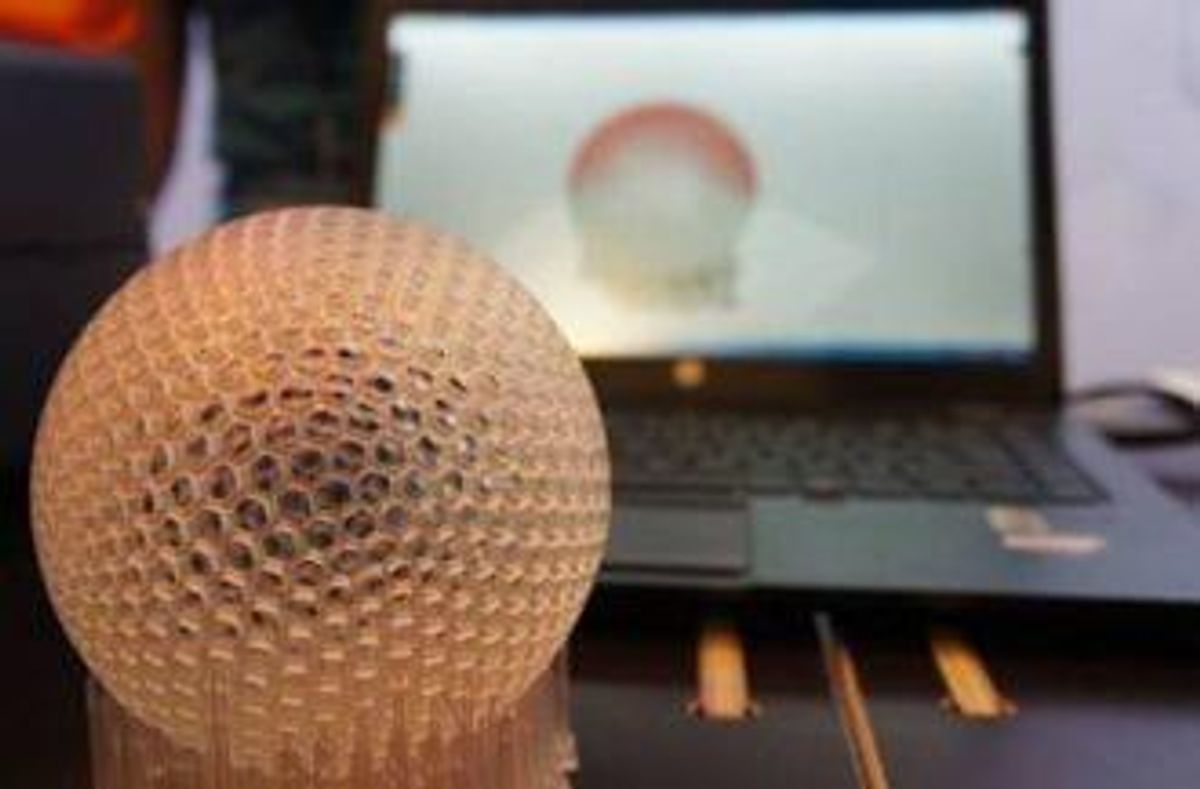 Stereolithography is what some say is the veteran when it come to 3D-printing technologies. Here, INN has complied a breakdown of the process.
It is likely stating the obvious, but when it comes to 3D-printing there is no single method in which 3D-printed products are made–and stereolithography is one of them.
Let's back up a little bit, first. The history of 3D-printing stems over 30 years when it was first known as Rapid Prototyping (RP) technologies. As 3D Printing Industry states, it was called this because the processes were initially considered a "fast and more cost-effective method" for prototype creation product development.
In fact, Chuck Hull, who is widely known as the "father of 3D printing," coined the stereolithography method "for generating three-dimensional objects by creating a cross-section pattern of the object to be formed."

With that in mind, here the Investing News Network (INN) provides a brief overview of stereolithography and its varying uses.
Defining stereolithography
Like Formlabs states, the first signs of SLA came about in the 1970s, when Dr. Hideo Kodama, a researcher from Japan, came up with the modern layer method to stereolithography by using ultraviolet light  to repair photosensitive polymers.
That said, as mentioned above, the actual term "stereolithography" was officially coined by Hull in 1986, in which he detailed the process as making 3D objects by successfully "printing thin layers of material curable by ultraviolet light, starting from the bottom layer to the top layer."
Of course, like with most technologies, that definition has evolved over time. Formlabs notes the meaning of stereolithography was expanded to include "any material capable of solidification or alteration of its physical state."
For example, SLA is used to make a wide range of products, including models, prototypes, patterns and production tools, ranging from industries like engineering, dentistry, and even jewelry, to name a few.
How stereolithography works
Expanding on the above, SLA machines begin with an "excess of liquid plastic"–which is preserved–to create a solid object, as defined by Live Science. The publication adds that stereolithography machines have four main components, including:
photopolymer, which is a tank that is filled with liquid plastic;
a perforated platform that gets lowered into the tank;
an ultraviolet (UV) laser; and
a computer that controls the platform as well as the laser.
Elaborating on that, the first step of the process includes the photopolymer layer being exposed above the perforated platform. Then, it is lowered and reveals a surface layer of liquid polymer. That laser traces a cross section of what is being printed, and is then fastened to the section underneath it. The process is repeated until the entire object is complete and immersed in the tank.
As stated by 3D Systems (NYSE:DDD)–which Chuck Hull is the founder of–"SLA is all about precision and accuracy, so it is often used where form, fit and assembly are critical."

Stereolithography uses and developments
Like many forms of technology, stereolithography is used for a variety of products in a number of different industries.
As Live Science notes, stereolithography applications range from the medical field to manufacturing to build prototypes and on final products. For example, ever since the 1990s, stereolithography models have been used in the medical field to make realistic 3D models of the human anatomy based off of computer scans.
Furthermore, 3D Systems states that other medical tools stereolithography is used for ranges from surgical tools, dental appliances, and hearing aids.
When it comes to additional stereolithography uses, it can also be found in car manufacturing, particularly for prototyping parts such as a door handle. It can be tested, and once "perfected," can be used as the main pattern for a machined auto part, according to Live Science.
Recent stereolithography applications and uses range from making 3D printed pills, automated post-processing (which, historically, had been a job done manually), 3D printed glass, and developments from Taiwanese 3D printer manufacturer, Layer One, who is allegedly developing a new 3D printer that will combine FDM and stereolithography into one machine, to name a few.
Stereolithography companies
While stereolithography is the "grandfather" of 3D printing, it's clear to see that it continues to be a driving force in the 3D printed world, and a couple of top 3D printing companies are right there with it, most notably:
3D Systems (mentioned above), that creates and sells 3D printers and concept models, precision and functional prototypes, to name a few; and
Proto Labs (NYSE:PRLB), who uses rapid prototyping in stereolithography, selective laser sintering and direct metal laser sintering.
Don't forget to follow us @INN_Technology for real-time news updates!
This is an update to an article originally published in 2017.
Securities Disclosure: I, Jocelyn Aspa, hold no direct investment interest in any company mentioned in this article.

Investing News Network websites or approved third-party tools use cookies. Please refer to the  cookie policy for collected data, privacy and GDPR compliance. By continuing to browse the site, you agree to our use of cookies.