Nano Dimension Sells Printers to US Armed Forces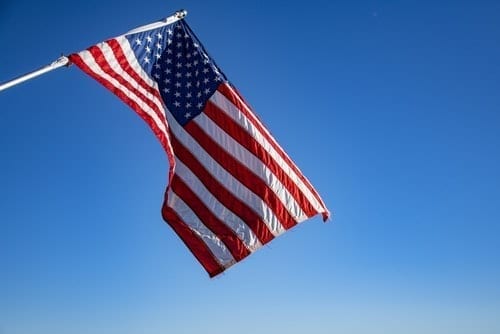 The company has been strengthening its presence in the US after receiving a Commercial and Government Entity Code from the Department of Defense in June.
Nano Dimension (NASDAQ:NNDM), a certified defense vendor in the US, announced on Monday (August 27) that it has sold two of its DragonFly Pro 3D printers to various entities of the US Armed Forces.
Nano Dimension, said that the product sales happened through its resellers, Tri Mech Solutions and Fathom.
Based in Israel, the company has been strengthening its presence in the US after receiving a Commercial and Government Entity (CAGE) Code from the Department of Defense in June 2018.
As a defense vendor, the company can pursue negotiations to sell its products with the Federal government and its agencies including the Department of Homeland Security and Department of Defense.
"Nano Dimension continues to strengthen its position in the US market, particularly in the US defense sector," Simon Fried, president of Nano Dimension USA, said in the press release. "These sales to tier one customers demonstrate the attractiveness of our additive manufacturing solution."
The company has often stressed the importance of the defense vertical in additive manufacturing technology market in terms of product innovation and supply chain efficiency.
"Nano Dimension's DragonFly Pro 3D Printer makes it possible to 3D print radically new designs and improve workflows by leveraging the agility of additive manufacturing," Fried said. "The defense sector is highly motivated to enable additive manufacturing in the field by bypassing traditional manufacturing processes."
Case in point–in its second quarter earnings call on August 6, Amit Dror, CEO of Nano Dimension, said that the company is expecting to significantly penetrate the defense market.
"With regards to the potential impact of the certification on revenue generation, one of our targeted defense customers immediately purchased a DragonFly Pro printer as soon as we receive the CAGE code," Dror said.
While Dror did not specifically go into the numbers, he revealed that the company stands to gain in terms of market share following the CAGE code.
"The pipeline looking into the US is filling up with potential sales to different government agencies entities," Dror said. "We believe that as we look at the second half of this year, it's going to be not just a positive tred, but also a significant portion over sales in the US"
Nano Dimension's announcement on Monday comes closely on the heels of it revealing its plans to strengthen its presence in North America.
On August 1, the company announced the addition of Fisher Unitech, a provider of 3D product development software tools and 3D printers in the US to its channel network. Under the agreement, Fisher Unitech will purchase DragonFly 3D Printers and make it available to its large customer base.
Fisher Unitech has 17 offices in US along with a supporting sales network in 22 states with more than 17,000 customers.
"Fisher Unitech's geographical reach, strong position in key verticals and excellent reputation makes them an ideal partner to accelerate our growth in the United States," Fried said.
Following the announcement, shares of Nano Dimension were up 7.27 percent and closed the trading session on Monday at US$2.04. The company has a "Buy" ranking on TradingView with 10 verticals in favor, 10 in neutral and six against. On TipRanks, the company has analyst price target of US$5.50 with a high estimate of US$7 and a low of US$4.
Don't forget to follow us @INN_Technology for real-time news updates!
Securities Disclosure: I, Bala Yogesh, hold no direct investment interest in any company mentioned in this article.