Why Invest in 3D Printing Stocks
INN breaks down why it's a good idea to invest in 3D printing stocks, and the best way to do it.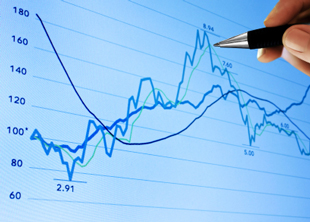 3D printing was no doubt one of the top technology trends in 2016. From Johnson & Johnson (NYSE:JNJ) partnering with Carbon3D to produce custom surgical devices, to GE's acquisitions of two European firms specializing in 3D printing technology, there is no doubt that this sector is growing.
According to the International Data Corporation, the 3D printing market is projected to reach $35.4 billion in 2020. With applications ranging from the healthcare sector to manufacturing and aerospace, 3D printing is on the rise.
In that regard, the Investing News Network (INN) outlines why one should invest in 3D printing stocks, and the easiest ways to do so. If you're looking for more 3D printing facts, click here.
What we learned from the rise of 3D printing
The 3D printing hype curve taught us two important lessons. First, the technology behind 3D printing stock is some of the most groundbreaking and innovative on the market today. And second, just because this technology is available or in development, doesn't guarantee that it will become an immediate commercial success. Just as it took 3D printing innovators decades to create the technology that's available today (you might be surprised to learn that the first 3D printing technology was created as far back as the early 1980s), consumers also have to shift their behaviour to make room for this new technology.
Best way to invest in 3D printing stocks
There are many public companies in the 3D printing space, but the three main players where one can invest in 3D printing stocks include:
Stratasys (NASDAQ:SSYS): Stratasys is one of these old-time 3D printing giants Stratasys operates in the healthcare, aerospace, automotive and education markets. One of the company's subsidiaries include MakerBot and Solidscape. At the end of March, the company announced its partnership with the United Kingdom's Manufacturing Technology Centre (MTC) to further business growth. More recently, the company announced that its subsidiary, Stratasys Direct Manufacturing had been selected by Airbus to produce 3D printed polymer parts for the A350 XWB aircraft.
3D Systems (NYSE:DDD): 3D Systems  has been in the business for over three decades, and has transitioned itself into a 3D solutions company. 3D Systems engineers, manufacturers and sells a variety of 3D printers. In January 2016, the company launched its heavy duty ProX DMP 320, which is designed for metal printing. 2017 is also shaping up to be a busy year for the company: in mid-April, 3D Systems announced a price reduction on its production-ready ProX SLS 500 3D printing system to "increase market share." In June, the company announced the release of the Simbionix SPINE Mentor, which the release states is ideal for neurosurgeons, anesthesiologists, orthopedic surgeons, and pain management surgeons.
ExOne (NASDAQ:XONE): ExOne provides 3D printing to industrial customers in several segments, which include pumps, automotive, aerospace, heavy equipment and energy. The company's most recent product is its Exerial Industrial 3D Printer. Multiple Exerial printers have the capability of being linked together, making mass production easy.
For the more risk-averse, another option is the 3D Printing Exchange Traded Fund (BATS:PR). This ETF began trading in July 2016 and has 48 holdings as of  November 17, 2017, all of which are leaders in 3D printing and related businesses. As of November 2017, companies on the top holdings are SLM Solutions (FRA:AM3D), Renishaw (LON:RSW) and ExOne.
Don't forget to follow us @INN_Technology for real-time news updates.
This article was originally published on the Investing News Network in  2016.
Securities Disclosure: I, Jocelyn Aspa, hold no direct investment interest in any company mentioned in this article.