Why Invest in 3D Printing Stocks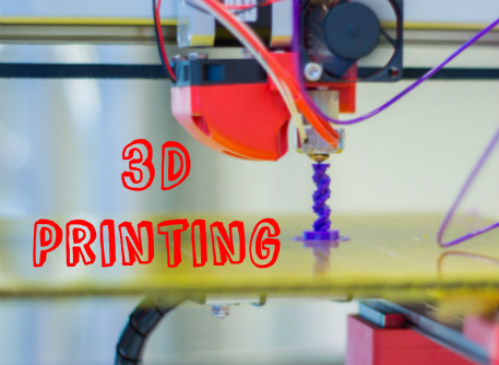 INN breaks down why it's a good idea to invest in 3D printing stocks, and the best way to do it.
The 3D printing sector has been slow to rise over the last several years, but there is no doubt that it is still is growing. With some companies reporting record sales new products, materials and continual innovation, 3D printing is on the move.
According to the International Data Corporation, the 3D printing market is projected to reach $35.4 billion in 2020. With applications ranging from the healthcare sector to manufacturing and aerospace, 3D printing is here for the long haul.
In that regard, the Investing News Network (INN) outlines why one should invest in 3D printing stocks, and the easiest ways to do so. If you're looking for more 3D printing facts, click here.

What we learned from the rise of 3D printing
The 3D printing hype curve taught us two important lessons. First, the technology behind 3D printing stock is some of the most groundbreaking and innovative on the market today. And second, just because this technology is available or in development, doesn't guarantee that it will become an immediate commercial success. Just as it took 3D printing innovators decades to create the technology that's available today (you might be surprised to learn that the first 3D printing technology was created as far back as the early 1980s), consumers also have to shift their behaviour to make room for this new technology.
Best way to invest in 3D printing stocks
There are a select few of public companies in the 3D printing space, but the three main players where one can invest in 3D printing stocks include:
Stratasys (NASDAQ:SSYS): Stratasys is one of these old-time 3D printing giants Stratasys operates in the healthcare, aerospace, automotive and education markets. One of the company's subsidiaries include MakerBot and Solidscape. Stratasys announced in February of 2018, that the company had entered into collaboration with PostNord Stralfors, to aid PostNord in creating an on-demand production and delivery service to its network. This collaboration began with the purchase of Stratasys' J750 Full colour, multi-material printer. The 3D printing stock also released its 2017 annual results, claiming revenue of $668.4 million, a small decrease from 2016's $672.5 million. However, the GAAP operating loss was much smaller, coming in at $30.5 million, compared with it's 2016 loss of $86.7 million. More details of this report can be found here.
3D Systems (NYSE:DDD): 3D Systems has been in the business for over three decades, and has transitioned itself into a 3D solutions company. 3D Systems engineers, manufactures and sells a variety of 3D printers. In January 2018, the 3D printing stock announced it had formed an exclusive distribution partnership with Stryker for its Virtual Surgical Planning (VSP) and anatomical models. In February of this year, 3D Systems unveiled its NextDent 5100, plus 18 new NextDent resins. The NextDent portfolio now contains 30 materials, and is intended to revolutionize dental workflow. The 5100 model enables multiple conditions with one solution. More information is available here. In March of 2018, 3D Systems released its 2017 financial results, reporting $177.3 million, representing a seven percent growth in revenue from the previous year.
ExOne (NASDAQ:XONE): ExOne provides 3D printing to industrial customers in several segments, which include pumps, automotive, aerospace, heavy equipment and energy. One of the company's products is its Exerial Industrial 3D Printer. Multiple Exerial printers have the capability of being linked together, making mass production easy. The 17-4PH is the latest industrial printing material for the company. In April, 2018, the 3D printing stock announced its newest product, the Innovent+, which is "the most advanced powder disposing technology in the market", according to its website. In its 2017 annual report, the company announced $57.7 million in revenue, a 21 percent increase compared with 2016. ExOne sold 41 machines, setting a new record the company.
For the more risk-averse, another option instead of a 3D printing stock is the 3D Printing Exchange Traded Fund (BATS:PR). This 3D printing ETF began trading in July 2016 and has 47 holdings as of  April 16, 2018, all of which are leaders in 3D printing and related businesses. Companies on the top holdings are 3D Systems, HP INC (NYSE:HPQ), Renishaw (LON:RSW), StrataSys, and ExOne.
Which 3D printing stock are you interested in?
Don't forget to follow us @INN_Technology for real-time news updates.
This article was originally published on the Investing News Network in  2016.
Securities Disclosure: I, Amanda Kay, hold no direct investment interest in any company mentioned in this article.