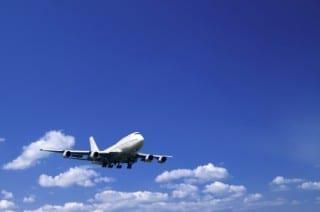 Additive manufacturing is having a big impact on the aerospace and defence markets.
By now, we all know that 3D printing can be used to manufacture parts cheaply, quickly, and on demand. While such benefits have widespread appeal, 3D printing has been particularly well received in the aerospace and defense sectors. From prototypes to demonstration units to the production of weight-sensitive products, aerospace and defense have fully embraced the advantages which additive manufacturing can provide.
Aerospace and 3D printing: A match made in heaven
The aerospace and 3D printing markets have been long intertwined. Before 3D printing was even hitting the mainstream, major aerospace companies like Boeing (NYSE:BA) and GE (NYSE:GE) were embracing additive manufacturing innovations. According to a report from PwC, as far back as 2011, Boeing was using 3D printing to fabricate plastic interior parts out of Ultem and nylon for prototypes and test evaluation units. Meanwhile, in 2012, GE made an early acquisition of Morris Technologies, a precision engineering services firm specializing in advanced fabrication techniques, like laser melting and electron beam melting. This early adoption of 3D printing technologies has worked out well for these companies. Today, the technology forms an important part of how aerospace and defense companies develop their products.

Market today
3D printing and aerospace manufacturing are tightly entwined. As Michael Hayes of Boeing once said, "the aircraft industry has been focusing on techniques to make planes more efficient since the first machines took off in the air. Additive manufacturing has recently become one of the most promising methods to achieve this goal."
Take the United Launch Alliance (ULA), for instance, a joint space venture between Boeing and Lockheed Martin. The purpose of the project is to 3D print flight-ready components for the Atlas V rocket. So far, they have been incredibly successful. According to estimates, the company will save up to $1 million per year by switching from conventional manufacturing to 3D printing components.
This illustrates a larger trend in the aerospace sector. Greg Arend, ULA's program manager for additive manufacturing, told IBTimes UK that "almost all aerospace companies are now getting into 3D printing in some respect." The new diversity in 3D printing materials is a driving force behind this adoption. Arend explains that "many companies are pursuing metal technologies and we're about to get into that as well." In the interim, the company is focused upon polymer parts (which might even be able to replace metal parts, with the same strength and half the density).
Investors have been noticing the vast potential of the 3D printing and aerospace markets. Not only does 3D printing save aerospace companies time, it also offers significant bonuses in terms of convenience and speed of manufacturing. These reasons, and more, are why venture capitalists are so intrigued by the space.
In 2015, Neff Capital Management LLC, a Florida-based private equity firm, invested $10 million dollars of initial capital into the establishment of a company called Sintavia. Sintavia is a 3D printing company directly focused upon the aerospace and defense industries. The intent is for Sintavia to maintain a state-of-the-art metallurgical and metrology lab to produced serialized parts for these sectors. At the time of investment, Neff Capital managing partner Brian Neff stated that "we are excited to be a part of the coming industrial revolution within the aerospace and defence industry."
Luckily, it's not essential to be a venture capitalist to become involved in this sector. Notably, Stratasys (NASDAQ:SSYS) was involved in the ULA Atlas V rocket launch. The rocket flew serial production 3D printed lightweight thermoplastic parts which were supported by Stratasys technology. 3D Systems (NASDAQ:DDD) also has its food in the door of the aerospace and defence market. Materialise (NASDAQ:MTLS) is another option. The company clearly makes the aerospace and defence sector a main priority.

View ahead
As illustrated, additive manufacturing has directly impacted the aerospace sector. However, what's most important for investors to know is where this growth is headed. Arend stated that "the technology isn't there today to print an entire rocket with large parts in high quality, precise materials at that scale. But in 10 years, who knows, that's quite possible." While the 3D printing market might not quite be there yet, it does have some interesting developments poised for the future.
According to PwC, the 3D printing sector is currently in the phase of developing military aircraft parts, aircraft engine parts, commercial aircraft parts, and complex weapon systems parts. However, in the next two to seven years, this focus will merge towards munitions components and high-volume weapons parts. For investors who want to be ahead of the aerospace curve, these might be specific spaces to watch. 3D printing is here to stay in the aerospace and defense markets. The only question is now the technology will continue to develop and disrupt the industry.
Securities Disclosure: I, Morag McGreevey, hold no direct investment interest in any of the companies mentioned in this article.