Weekly Round-Up: Ukraine Plane Crash Sends Gold, Silver Soaring, but Gains Short-lived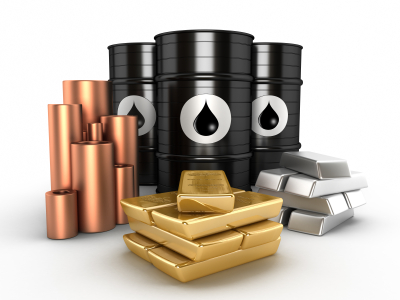 Thursday's plane crash in Ukraine rocked the precious metals market, sending prices climbing fast. Gains, however, were cut short, with investors unconvinced of the lingering impact on the market.
"There was a spike higher in precious metals yesterday but investors do not expect a lasting impact from the situation in Ukraine," Reuters quotes Peter Fertig, director at Quantitative Commodity Research, as saying.
Spot gold is down by just under a percent, at $1,306.60 per ounce, the news outlet notes. Meanwhile, gold futures for August delivery are currently down 0.7 percent, meaning they're likely to end the week on a down note. Today's price drop also means gold's seven-week rising streak has come to an end.
"We may still see gold remaining above $1,300 today but the strong selling seen at the start of the week indicates there is some pressure from market participants to liquidate the metal and push prices lower," Fertig also said.
Similarly, spot silver is down $0.12, at $20.94 an ounce, as per CME Group. Silver futures for August delivery have declined $0.16, to $20.94.
On the base metals side, copper saw some weakness again at week's end amid concerns that Chinese demand for the red metal will lag in the near future. Additionally, copper production is reportedly set to increase, another Reuters article states.
Currently, copper futures for August delivery on the COMEX are down $0.04, at $3.17 an ounce, according to CME Group. Copper on the London Metal Exchange is down $42.15, at $7,025 a tonne.
Meanwhile, Brent crude is up by 72 cents, at $107.89. Prices are fluctuating because of the shifting situation in Russia and Ukraine, along with tensions in the Middle East, Reuters notes.
Related reading: 
Gold Spikes as Uncertainty Reigns Over Plane Crash at Russia-Ukraine Border