Weekly Round-Up: Gold Ends Week Up Despite US Inflation Data
Gold closed the week with a gain of 0.4 percent over the previous day's session. Meanwhile, silver climbed 0.1 percent, while copper and Brent crude saw small rises as well.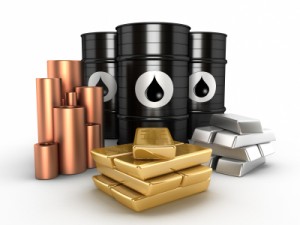 Gold closed the week with a gain of 0.4 percent over the previous day's session, hitting $1,201.31 per ounce. That's down slightly from an earlier high of $1,207.60, according to Reuters.
That said, the yellow metal is down 0.5 percent for the week following the release of data showing that US consumer prices increased in March. The news allowed the dollar to pare "early losses against a basket of currencies to turn positive after the U.S. inflation data," the news outlet states.
Gold has also been impacted by uncertainty about the timing of the US Federal Reserve's impending interest rate hike. "Even if the rate rise gets pushed back, people still see rates rising, and we believe that's still a negative for gold," Warren Kreyzig, a commodity analyst at Julius Baer, told Reuters. "Maybe there's less sensitivity around the timing than there is about the actual direction (of rates)."
For its part, silver climbed 0.1 percent on Friday to reach $16.24 an ounce.
On the London Metal Exchange, copper rose 0.2 percent to reach $6,072.50 a tonne, as reported by The Economic Times. "The sector is reacting to a rise in key metals prices. There is some optimism with miners as the China story of a possible stimulus to boost the economy stays in the background," IG analyst Chris Beauchamp said, according to Reuters.
Meanwhile, copper on the COMEX for May delivery dropped 0.04 percent to $2.773 a pound, as per Investing.com.
Finally, Brent crude rallied at the end of the week to reach $64.23 a barrel, Reuters said. It hit a weekly high of $64.95 on Thursday and closed Friday at nearly that amount. The increase came as military units withdrew from Yemen's Masila oil fields. Those are the largest oil fields in the country, and by withdrawing, troops have handed security responsibilities to local tribes; the move has increased risks surrounding supplying the oil to major exporters.
Related reading:
Weekly Round-Up: Gold Down, but Silver and Copper Up
Weekly Round-Up: Gold Enjoys Biggest Single-day Rally Since January