TSXV Top 5: Constantine Boosted by Palmer VMS Project Results
The top five gainers on the TSX Venture Exchange last week were Constantine Metal Resources, Samco Gold, Northern Graphite, Bacanora Minerals and BE Resources.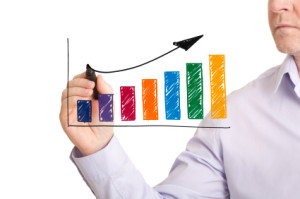 Last week, the share prices of a number of junior resource companies on the TSX Venture Exchange increased.
The five that saw the greatest increases were Constantine Metal Resources (TSXV:CEM), Samco Gold (TSXV:SGA), Northern Graphite (TSXV:NGC), Bacanora Minerals (TSXV:BCN) and BE Resources (TSXV:BER).
Constantine Metal Resources
Gold and copper exploration company Constantine Metal Resources grew by 54 percent last week to reach a value of $0.22 per share. Its flagship project is the Palmer VMS project, which holds a NI 43-101 compliant inferred resource of 4.75 million tonnes grading 1.84-percent copper, 4.57-percent zinc, 0.28 grams per tonne (g/t) gold and 29 g/t silver.
Last week, the company reported results for the first two holes of a 10,000-meter drill program at Palmer, commenting that hole CMR14-54 returned 22.1 meters grading 2.48-percent copper, 4.05-percent zinc, 24 g/t silver and 0.39 g/t gold.
Samco Gold

Argentina-focused Samco Gold grew by 40 percent last week to reach a value of $0.35 per share. The company's main property is El Dorado-Monserrat, an 8,000-hectare project located next to AngloGold Ashanti's (NYSE:AU) Cerro Vanguardia gold mine. It "hosts over 15km of outcropping, low sulphidation epithermal gold-silver mineralized veins associated with identified domal features," and Samco believes that geophysical examination of the area will reveal more targets "as well as strike extensions of others."
Northern Graphite
Last week, Northern Graphite rose 35.44 percent to reach $1.07 per share. The company owns the Bissett Creek deposit in Eastern Ontario and is the only public company with a large-flake graphite deposit, bankable final feasibility study and major environmental permit.
Commenting on its sudden share price increase last week, Northern Graphite said it was "unaware of any undisclosed material change or corporate development that would account for the recent increase in the Company's share price." Its last news release prior to that statement was put out on June 24.
Bacanora Minerals

Bacanora Minerals rose by 22.8 percent last week, reaching $1.45 per share. The company mines for industrial minerals in Mexico, focusing on borates and lithium.
According to Alliance News, Bacanora began trading significantly higher after an initial public offering on London's Alternative Investment Market. Colin Orr-Ewing, chairman of Bacanora's board, said in a press release, "[t]he successful listing on AIM and the completion of this brokered financing provides Bacanora with the financial resources and the capital markets' platform to accelerate the exploration and development of our two key projects."
BE Resources
Canada's BE Resources increased in value by 22.6 percent, hitting $0.38 per share last week.
The company's website shows little recent activity, but earlier this year it optioned a 100-percent interest in the LaFlamme graphite property via its subsidiary, 8716650 Canada. LaFlamme is located in Quebec and is close to two gold projects.