Responsible mining practices have made large strides to minimize environmental and health and safety risks, due in part to the growth of technological change and evolving management practice.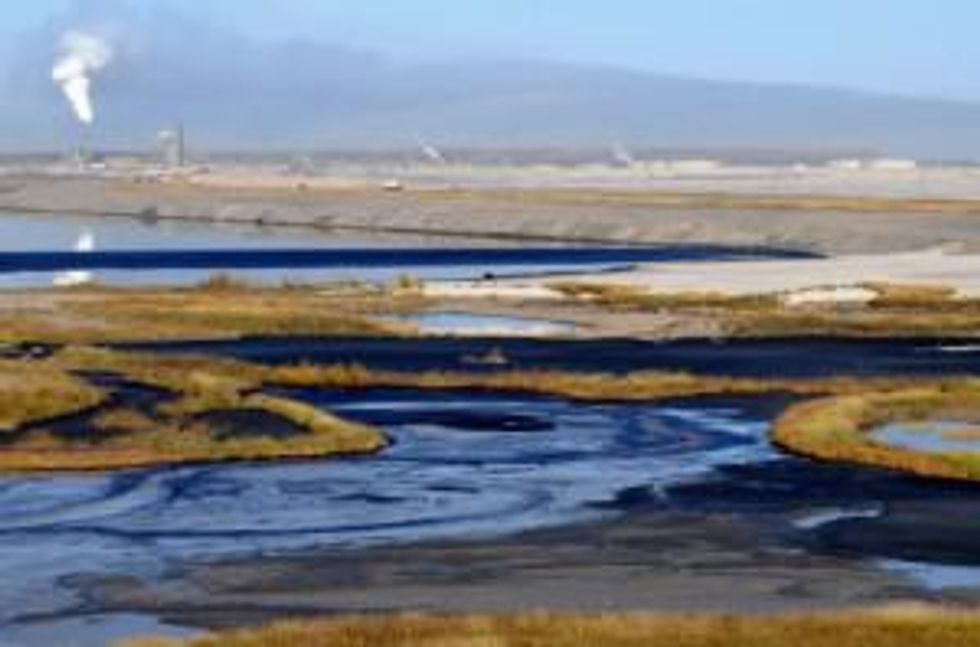 By James Wellstead – Exclusive to Resource Investing News
Just over one year ago, 33 Chilean miners gained worldwide recognition as they began a traumatic 69-day ordeal trapped in a collapsed mining shaft in Chile's arid Atacama Desert. While the significance of more stringent and effective  mining practices is more than evident for the "Los 33" miners, it is not until a disaster strikes that the value of responsible mining practices become obvious to all, including investors.
A historically dangerous and risky endeavour, mining still poses a threat to workers, surrounding communities and the environment. From mine explosions, to effluent spills, landslides or civil unrest resulting from discontent in surrounding communities, the risks surrounding mining are numerous. But modern mining practices have made large strides to minimize environmental and health and safety risks, due in part to the growth of technological change and evolving management practice. These improved practices do much to mitigate the regulatory, political and social risks that can beseige mining operations, but significant challenges remain.
Responsible mining frameworks
In years gone by, 'best mining practices' were typically the purview of  engineers, technicians or accountants, but today, best practices encompass more than just technical standards. Even further, there are numerous industry associations, civil society groups, and government organizations that are focused on developing an evolving set of standards to help mining operations ensure  environmentally, socially and politically responsible practices.
The International Council on Mining and Metals (ICMM), an industry association based in London, UK, has developed a comprehensive set of industry standards based upon the growing list of considerations mining companies are seen to require in order to qualify as 'responsible' operators. Focusing on 10 principles of sustainable development, ICMM also conducts work programs aimed at improving the socio-economic development of local communities, environmental impacts, worker health and safety, political governance issues and end-of-line material stewardship (recycling and reuse of materials).
ICMM's suite of best practices is increasingly considered essential in an era of mineral, economic, social and environmental stewardship. And while leadership in the era of responsible mining is a challenge more candidly accepted by mining majors like Barrick (NYSE:ABX, TSE:ABX) or BHP Billiton (NYSE:BHP), the challenges posed by responsible stewardship priorities remain a reality for most companies.
An inherently risky business
While disasters like the Ukraine coal mine exploision in late July are often described as the result of lapse saftey regulations or outdated equipment, even the world's most enlightened mine operators are folly to enviornmental or safety accidents. Rio Tinto's pending Gove Peninsula fuel spill lawsuit in Australia or the Massey Energy's Upper Big Branch mine explosion are a testament to the prevalence of accidents despite responsible mining accolodes.
Certainly though, the continued challenges that mining companies face are not only the catastropic explosions, collapses or accidents, but also social disruption, economic development, responsible governance and environmental management within the areas in which they operate.
While the cost of these practices are often seen to cut into the profits of mining companies, one solution is to find alternative ways to engage specialized stakeholders to ensure that responsible practices are undertaken by experts. In the case of environmental site remediation, there are many opportunities to make responsible mining a lucrative business.
Technological solutions
Increased scientific knowledge, environmental awareness and technological solutions have provided companies, and governments options to ensure some of the legacy issues of mining's environmental impacts are less detrimental. A growing practice within this process involves recovering lost minerals within tailing deposits.
"There are over 10,000 mine tailiing sites in North America, many of them emitting acid, arsenic and heavy metals into their local environments", said Ross Orr, CEO of BacTech Mining Corporation (CNSX:BAC), one of several companies which specialize in  remediation.
While the technology, management practices and consciousness are growing within the mining industry, companies like BacTech Environmental illustrate one of the unique challenges faced by mining companies today. Firms like BacTech are responding to a growing need from various clients to provide tailings remediation services. Oil sand producers in Alberta have also provided opportunities for Titanium Corporation (TSXV:TIC) to recover titanium and zircon from tailings as well.
In this remediation process, Ross explains how "most governments are challenged financially." Remediation companies can offer low cost or zero dollar solutions in exchange for rights to contained metals.  As a result, companies like BacTech and Titanium Corp are able to contribute to ensure environmental, social and financial sustainability of mining projects within the expanding responsibilities related to mining operations.
The responsible mining gap
While technological solutions and management strategies offer a significant contribution for environmental impacts, social burdens and efficiency of resource projects, problems continue to persist around the enforcement and effectiveness of the responsible mining practices in the growing number of mine projects around the world.
Dwindling resources at the Chilean copper–gold mine and notorious disregard for safety regulations in the Ukraine have led to untold environmental impacts and human suffering. While the mining industry has come a long way in ensuring socially, environmentally and health and safety responsible standards, a continued comittment and equity in application of these practices and solutions are required to ensure these responsibility becomes business-as-usual.
Investing News Network websites or approved third-party tools use cookies. Please refer to the  cookie policy for collected data, privacy and GDPR compliance. By continuing to browse the site, you agree to our use of cookies.