The Life Cycle of a Gold Mine: Mine Construction
Sep. 19, 2011 05:30AM PST
Gold Investing
Once an exploration company has obtained all of the necessary permits and approvals to develop a mine, the construction phase kicks off.
By Leia Toovey- Exclusive to Gold Investing News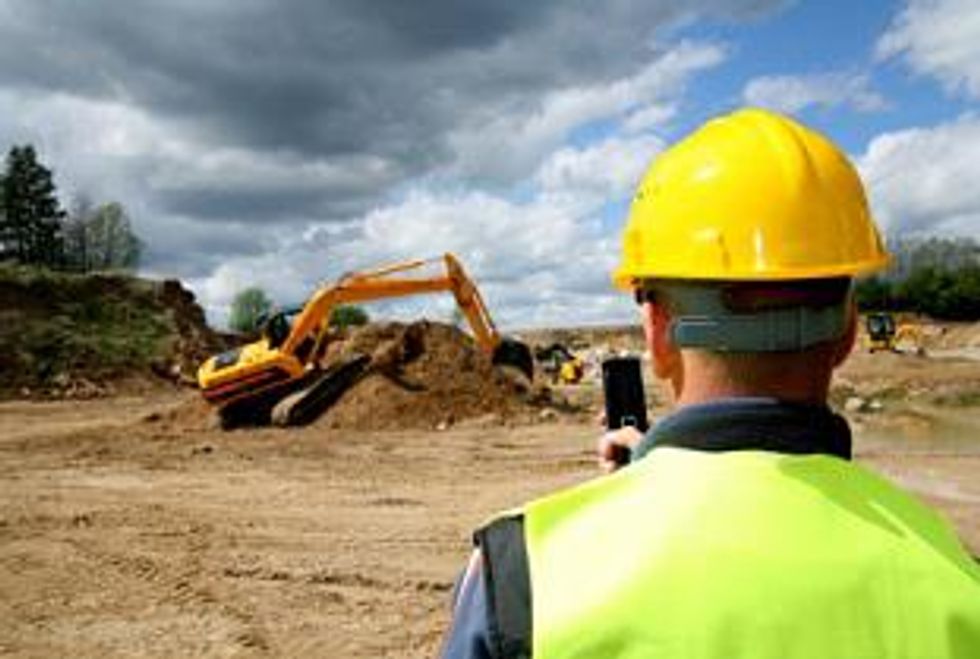 Once an exploration company has obtained all of the necessary permits and approvals to develop a mine, the construction phase kicks off. Construction generally takes a few years, depending on the mine location, the size of the development, and the complexity of the
regulations
and review processes in the region where the mine is being developed. Investors can expect to get updates via press release and shareholder reports that detail the progression of mine development. While an investor may feel that now that the "risky" exploration phase is over they can sit back and relax, they should pay attention to these reports to make sure that the miner is a) not dealing with too many setbacks, and b) is appropriately following regulations.
Preliminary construction
After approval, but before construction of the actual mine, the mine site must be prepared for development.  These pre-construction steps include: removing old buildings; developing infrastructure including roadways, bridges and railways; and building camps for workers. Environmental and land management kicks off in the preliminary phases of mine construction. Miners will have to adhere to the guidelines set out in their permits. This may involve the relocation of wildlife and keystone plants, planting vegetation that will be used during remediation and the implementation of erosion prevention and water management practices.
Mine construction
Building a mine can be a huge undertaking, especially when constructing mines located in remote areas. These mines may be more than just mines; they may morph into small cities that include housing for employees, schools, medical facilities, and may even have recreation areas.  While a miner may start with camps, permanent structures are eventually needed to house the mine's workers during the operation phase. If a mine is located close to a community, then it may not be necessary to have such a large construction effort and instead only the structures necessary for the actually mining and milling will be built. Some mines may also include processing equipment involved in the transition from mined rock to refined ore. A variety of service and supply facilities necessary to maintain the mine and mining equipment, including electrical, welding and vehicle maintenance shops may also be built.
In terms of the actual gold mine, there are two main types of mines to consider; the open pit (surface) mine and the underground mine, and the framework of the actual mine depends on whether a surface mine or an underground mine is being built. Surface mining is the more common method, and produces approximately 85 percent of minerals. It is important to note that there are other ways to mine for gold, such as dredging, and some mines are even a hybrid open pit/underground mine.
While gaining access to the minerals can be considered a construction phase undertaking, this is a bit of a grey area because some of this overburden that is removed may actually be processed for minerals. To access the ore body in an open pit mine a miner drills holes in the ground and fill them with explosives. Constructing an underground mine involves digging tunnels that will provide access to the minerals. Other tunnels provide proper ventilation and emergency exits. Tunnels are supported via a variety of geotechnical engineering techniques including shotcrete, meshing, and bolting.  The nuances of building the tunnels and the open pit will be discussed in further detail in the next part of the Life Cycle of a Gold Mine: Mine Operation.
Regulation
It is a relief, for both an exploration company and an investor, when construction kicks off, but neither the investor nor the company should be lulled into complacency. There are still pitfalls that could delay, or even halt mine construction.  Construction requires a great deal of capital investment, and the sooner production starts, the sooner the company will finally start earning money after having spent millions, and maybe even billions of dollars over years of exploration, planning and permitting. Like all phases of mine development, the construction of a mine is highly regulated, with the regulations varying in different regions. The explorer must strictly adhere to the guidelines set forth in the various assessments and permits that were completed in the permitting and approval process. The miner must be in constant contact with the necessary authorities and is required to provide maps, construction details, and even access to the site. Not only must the miner satisfy the regulating bodies, it must prove to the financiers that due diligence is being followed in order to keep the much needed capital flowing.
A potential threat to the timely development of a mine is protests. Protesters often do not care that a mine has passed the government's approval and will still object to a mine's development once construction begins. In some cases, the government will hear these objections which at the very least may delay the building of the mine, in other cases the protests turn violent and work is stopped due to safety concerns. There is not too much a miner can do to prepare for protests other than follow sound environmental practices and communicate with the local communities. Certain regions are more subject to environmental protests; however, this may not deter a company from developing a mine in a "high risk" area. Some of the richest mineral reserves are located in politically unstable and environmentally sensitive areas.
Read the entire Life Cycle of a Gold Mine series:
Part III: Resource Definition and the Feasibility Study
Part IV: Assessment and Approval
Investing News Network websites or approved third-party tools use cookies. Please refer to the cookie policy for collected data, privacy and GDPR compliance. By continuing to browse the site, you agree to our use of cookies.