Nov. 14, 2011 04:47PM PST
Solar electric energy is arguably the most dynamic renewable energy source of today. Despite a rather depressing run for solar stocks in 2011 thus far, the solar PV market is set to play a major role in electricity markets of the future and will shake up some resource markets in the process.
By James Wellstead – Exclusive to Resource Investing News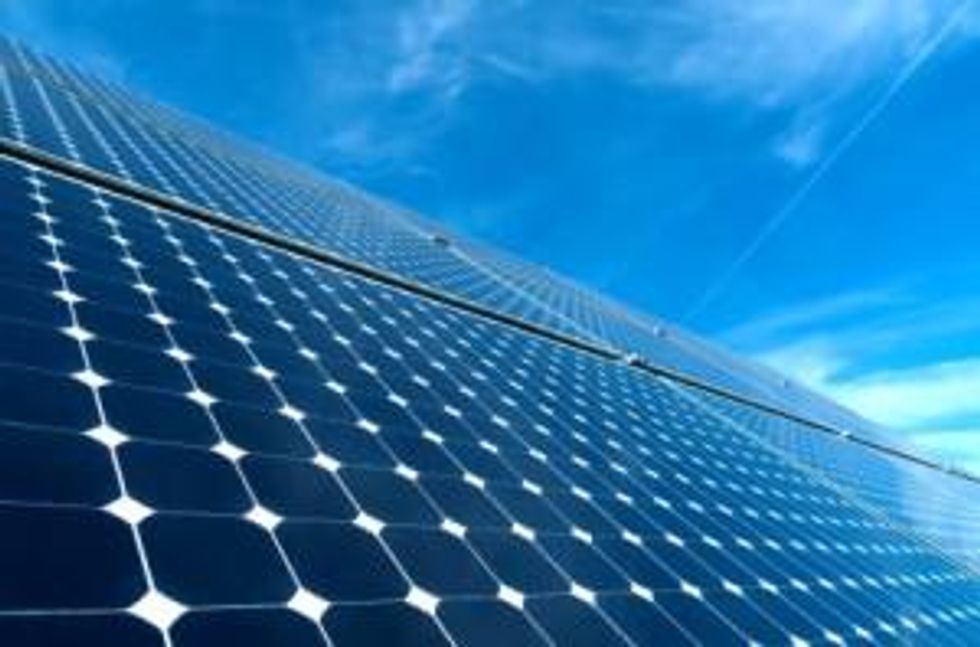 Solar electric energy is arguably themost dynamic renewable energy source of today. Averaging a 30 percent per annum increase in demand over the past 20 years, the solar photovoltaic (PV) market has quickly grown from relative obscurity and minimal applicability (most commonly known for charging pocket calculators) into large-scale industrial and electricity grid-integration projects.
While solar stocks have remained rather depressed so far in 2011, there is a concerted effort within industry, governments and in public opinion aimed at making solar a primary contributing electricity source within the next 20 years. As a result, the growth of solar energy, and solar PV in particular, will impact resource markets as companies and researchers re-engineer our energy system and the materials market that facilitates this transition.
Solar photovoltaic technologies
For simplicity's sake, solar photovoltaic technologies can be separated by the type of semiconductor used. The first, and most common, form is crystalline wafers.
Crystalline silicon solar (c-Si) cells, constructed from crystalline wafers, are currently the heavy-weights of the PV market with between 80 and 90 percent market share. The c-Si cells are constructed with thin wafers (between 150 and 200 ųm) capable of producing 0.5 volts of electricity from the silicon's exposed surface area, which are then soldered together in a series to produce a higher output voltage. Hermetically sealed under a weather-proofed glass, the cells last for about 25 years and provide the highest transmission efficiencies (typically between 15 and 17 percent, or about half to two-thirds the theoretical max) of sunlight energy into electric voltage.
Some companies, such as San Francisco based Crystal Solar, Inc, have developed new ways to produce silicon solar cells without the conventional silicon wafer. Developments like these are helping to reduce material and production costs of the c-Si cells, a trend common across the solar industry.
At this time, c-Si cells are typically used for large-scale applications and grid-integration projects over 50 MW. But despite the high efficiencies of the relatively (though diminishingly) thick c-Si cells, they have recently been usurped in their dominance with the growth of lower cost thin film solar cells which are a fraction of the thickness (approximately 1ųm thick) and often represent a similar fraction of the production cost.
These thin films are most commonly made of amorphous silicon (a-Si), but are also constructed of polycrystalline materials such as cadmium telluride, copper idium and diselenide. The selling point of thin film cells is its ease of application as the cells are produced on a variety of durable and malleable surfaces at lower costs which make them more accessible to smaller-scale applications.
However, these thin-film cells present a few challenges. Currently, the low efficiency levels and challenges with large-scale uniformity have made thin film cells less attractive for large-scale applications. US-based First Solar (NASDAQ:FSLR) is one of the obvious caveats to this critique, having recently completed one of the world's largest solar cell projects at the 80 MW Sarnia, Ontario plant completed in partnership with Enbridge (TSX:ENB).
More controversially, however, are the challenges of the thin film's reliance on a number of rare earth elements. While supply shortages have not yet been trumpeted as a choke point for current solar growth, the dominance and control of China over these elements could be cause for concern.
Cadmium telluride thin-film PVs rely on a high purity tellurium, cadmium telluride and cadmium sulphide, all of which are produced predominantly by China. China's political posturing with its control over many commercially important heavy and light rare earths has been a troubling development for many of those who have noted that China now dominates the production and use of the specialized technology metals critical for thin film solar PV.
Amorphous silicon thin films are also at risk in their efforts to continue as the highest share of the thin film market as their use of germanium to increase the cells band gap and improve its light absorption has becoming a growing practice. As of 2005, China was one of the world's largest producers of germanium.
The solar energy trend
Despite the potential pit-falls related to rare earth procurement, solar is currently the world's fastest growing power generation technology. Driven by a number of imperatives (largely policy but also technological advancements) solar energy capacity has grown in leaps and bounds over the past decade. In 2010, the Renewable Energy Policy Network calculated that global PV capacity topped 40 GW (40 billlion watts), growing much faster than the previous year (with 17 GW added in 2010 compared to just 7.3 GW in 2009). The Policy Network suggested this drive was due to strong policy support and accelerated tariff digressions in some countries, but also from falling costs, new applications and strong investor interest.
However, a number of trends should be considered when assessing the potential growth of the solar energy industry. The first is the role of governments and the provision of subsidies. Currently, many in the solar industry are supported through a number of investment or research incentives as governments, particularly in the developed markets, make renewable a cornerstone of their energy policies. But, like all subsidized industries, the solar energy industry faces the risks of seeing a primary investor back-out over a number of issues not necessarily related to the strength of an industry or particular business.
Linked closely to that trend is the role of China. China has for sometime been a strong supporter of its solar industry and the country has put its money where its collective mouth is. This very subject has become a hot topic of late as a petition has been filed recently at an International Trade Commission heaving in Washington, DC over the accusation of illegal dumping of Chinese silicon solar products onto US markets.
Solar Investments
Below are some of the most established PV and PV related companies on the markets today.
Canadian Solar Inc (NASDAQ:CSIQ)
Canadian Solar Inc. (CSI) designs, develops, manufactures and sells solar cell and module products that convert sunlight into electricity for a variety of uses.
Suntech Power (NYSE:STP)
Suntech develops, manufactures, and delivers the solar energy solutions and is currently the world's largest producer of silicon solar modules.
First Solar (NASDAQ:FSLR)
First Solar is a US based manufacture of photovoltaic (PV) solar modules and a provider of comprehensive PV solar systems. First Solar has projected that it will bring total expected capacity to more than 2.3GW by the end of 2011.
Securities Disclosure: I, James Wellstead, hold no direct investment interest in any company mentioned in this article.
Featured
Investing News Network websites or approved third-party tools use cookies. Please refer to the  cookie policy for collected data, privacy and GDPR compliance. By continuing to browse the site, you agree to our use of cookies.