Gimme Shelter: Three Companies that Manage Remote Mining Camps
One way to profit from increasing resource development is through shares of firms that provide the food, lodgings and infrastructure that are essential to new mining projects. Here's a look at three stocks in this growing niche.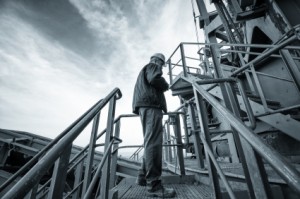 Shares of companies that provide mining-related services — such as accommodations, equipment rentals and catering — have been gaining lately. That's because they're benefiting from new and expanding resource projects in the US and Western Canada, particularly those in the Alberta oil sands and BC's Horn River Basin shale gas region.

Here are three companies that provide the services mining projects need to function. All are up sharply over the past year, and they all pay comparatively high dividends.
Horizon North Logistics (TSX:HNL) provides a range of services to the resource sector. It started up in 2006, when it built its main Camps & Catering division through a number of acquisitions, including Shanco Camp Services, Legacy Industrial Camps and Fortier & Associates Camp Catering.
The company operates through three main divisions. Its main business is its Camps & Catering division, which rents, sells, installs and maintains temporary accommodations for resource companies in Western Canada, mainly those located in the Alberta oil sands. It also provides catering services.
Horizon North's Matting Solutions division rents and sells mats (or portable platforms) for camps, drilling rigs and other mining equipment. This business also transports, installs, maintains and stores mats. The Marine Services segment provides shipping, offshore barge camps, river tugs and barges.
The company posted improved results in the third quarter: revenue rose 17.2 percent, to $119.9 million from $102.3 million a year ago. Horizon North reported higher sales across all of its divisions, with a highlight being a 14.2 percent increase in camp rentals and catering. "A growing number of oil sands projects require producers and developers to supply additional housing to an expanding workforce," said the company in the earnings release. Profits rose 6.7 percent, to $16.3 million, or $0.15 a share, from $15.3 million, or $0.14 a share.
As well, in August, Horizon North signed a $140-million deal to sell a new 1,900-person dormitory complex to an oil sands operator near Fort McMurray, Alberta. Under the deal, Horizon North will design, build, manufacture, transport and install the new facility. It will start building the 750-unit project in the current quarter, with completion slated for early 2014.
Horizon North's stock has risen 42 percent in the past year, to its current level of $6.63. The company pays a quarterly dividend of $0.05 a share for a high 3.02-percent yield.
Black Diamond Group (TSX:BDI) rents, installs and maintains modular facilities for mining camps, as well as industrial clients and construction sites in rural and urban areas. It also rents equipment, such as rig mats, storage tanks and bins, geologist stations and hoses, to mine sites.
The company operates throughout Western Canada and in the US. It also serves North American clients with operations abroad through strategic alliances with two other modular building providers: UAE-based Al Masaood Bergum and Peru's EMSA.
Black Diamond's accommodations range from dormitory-style complexes to executive-level lodgings. For example, its Sunday Creek Lodge in Northern Alberta features individual workstations, flat-screen televisions with satellite cable channel selections, internet access and daily housekeeping services.
The company reported its latest results on November 5. In the third quarter, Black Diamond's revenue rose 18.8 percent, to $74.9 million, from $63.1 million in Q3 2011. A big part of that gain came from its Camps division, which saw its revenue rise 32 percent, to $25.5 million. Net income rose 17.9 percent, to $14.6 million, or $0.32 a share.
"The resource industry continues to have very strong demand for workforce lodging and temporary workspace," said the company in the earnings release. "This demand is being generated from oilsands development projects, unconventional oil and gas development, resource related infrastructure projects and mining developments. Black Diamond is also experiencing steady demand for drilling and completions support equipment and wellsite accommodation assets."
Black Diamond shares are also up sharply in the past 12 months; they have posted a 16.6 percent gain and are now sitting at $19.35. The company pays a monthly dividend of $0.06 a share for a 3.72 percent yield.
ATCO (TSX:ACO.X,TSX:ACO.Y) is an Alberta-based holding company. Its ATCO Structures & Logistics division builds temporary facilities for mining projects around the world, including housing for workers. This business also offers site-support services, operations management and catering. ATCO assembles modular buildings at plants in North America, South America and Australia.
In addition, the company has subsidiaries in a range of other industries, including power generation and natural gas gathering, storage and transportation (its ATCO Pipelines division operates 8,500 kilometers of natural gas pipelines in Alberta). ATCO also sells gas to 1 million customers in Alberta through its ATCO Gas division.
In the third quarter, ATCO's earnings rose 53.7 percent, to $82 million, or $1.43 a share, from $54 million, or $0.93 a share, a year ago. Excluding unusual items, earnings rose 2.6 percent, to $80 million from $78 million. Revenue gained 12.3 percent, to $1.01 billion.
ATCO Structures & Logistics was a standout, with a revenue gain of 30.6 percent, to $346 million. The division saw strong revenue from its Modular Structures business, which is building workforce accommodations for three liquefied natural gas plants that are currently under construction in Australia. The company expects these facilities to be completed in the first quarter of 2013.
During the quarter, ATCO Structures & Logistics also won a contract to build the second phase of a workforce accommodation expansion at BHP Billiton's (NYSE:BHP,ASX:BHP,LSE:BLT) Escondida copper mine in Chile. In all, the facility will accommodate the 7,700 workers who are expanding the mine.
The dormitory-style accommodations will feature bedrooms with shared bathrooms as well as common facilities, including a dining room, kitchen, medical clinic, administration offices, gym and fitness center. The company didn't say how much the contract is worth.
ATCO shares have risen 23.3 percent in the past year, to $74.99. The company pays a quarterly dividend of $0.33 a share for a 1.75 percent yield.
Securities Disclosure: I, Chad Fraser, hold no positions in any of the companies mentioned in this article.