Securities regulators have turned up the heat on mining firms in an attempt to improve disclosure, protect investors, and reduce the occurrence of fraud. But some rules that have been overhauled have caused confusion, leaving juniors incapable of raising money.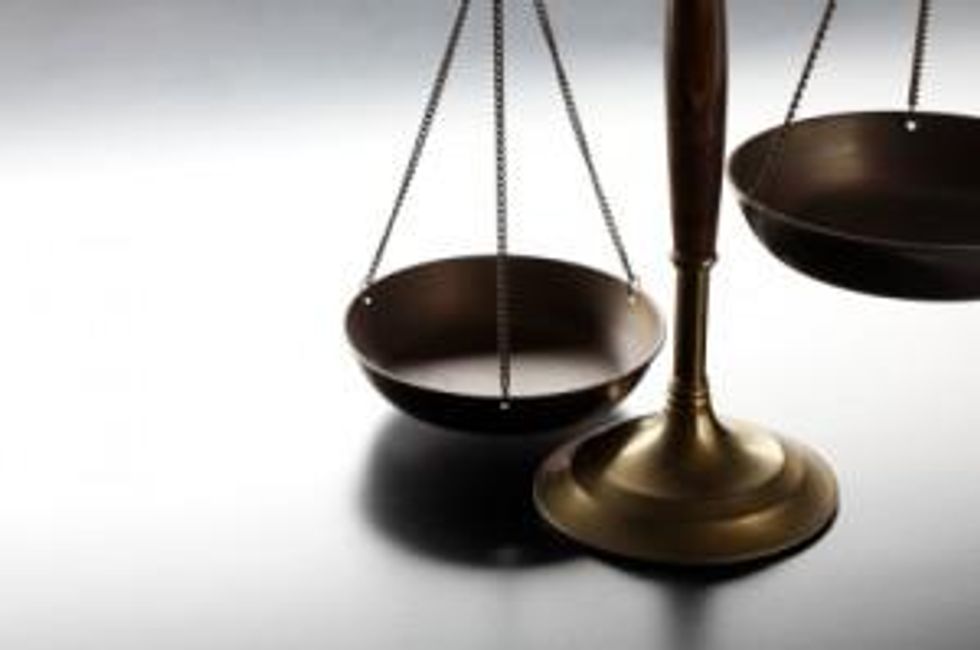 Securities regulators in Canada are fortifying their rules, making it tougher for junior miners who do not follow precise disclosure regulations to operate smoothly. Understandably, some juniors are retaliating, with one saying it has been treated unfairly. However, the British Columbia Securities Commission (BCSC), which offers jurisdiction for many of the world's top junior companies, says the crackdown is aimed at protecting investors from companies that are not complying with disclosure rules.
Canaco Resources Inc. (TSXV:CAN), a Vancouver-based junior whose key asset is the Handeni gold project in Tanzania, is the latest company to come under the scrutiny of the BCSC, which alleges that Canaco's President and CEO and three other directors voted to approve the exercise price of stock options before publicly disclosing assay results pertaining to its Tanzanian gold project.
"Canaco delayed and staggered the disclosure of the results by issuing three separate news releases on December 6, 9 and 22, and the company's share price rose in reaction to each release," the BCSC said in an April 24 statement. "Canaco did not file a material change report with respect to the assay results."
Canaco denies allegations
The date of the hearing will be set on May 29, although Canaco denies the allegations. "The staff of the BCSC is proposing to rewrite the rules for determining materiality in a way we believe is unfair, contrary to the public interest and damaging for junior mining companies subject to BC jurisdiction. We intend to oppose that effort and defend ourselves vigorously," the company said in a statement.
The Financial Post reported this month that "[t]he seemingly sudden interest in junior miners didn't come out of nowhere," adding that the BCSC decided about a year ago that it needed to get more aggressive in fixing disclosure issues. "We decided it was time to step up a bit and take action against companies that were not complying," Andrew Richardson, director of corporate finance at the BCSC, told the newspaper.
The biggest mining scam in the history of the world is perhaps Canada's Bre-X, which in 1996 kicked off the "dark ages" for junior mining, which spanned about three and a half years and saw declines of roughly 73 percent on the TSX Venture Exchange.
Revised rules cause confusion
Governing mining companies falls under the jurisdiction of provincial governments in Canada. The Canadian Securities Administrators in April 2011 published a new version of National Instrument 43-101 Standards of Disclosure for Mineral Projects, according to a press release.
"The revised mining rule and related amendments eliminate or reduce the scope of certain requirements, provide greater flexibility to mining issuers in certain areas, reflect changes that have occurred in the mining industry, and clarify or correct areas where the previous standards were not having the desired effect," the statement said.
However, some say that this overhaul in policy may have led to confusion regarding rules related to preliminary economic assessments (PEAs).
Miners terminate financings
Extorre Gold Mines Ltd. (TSX:XG) said in February that it had terminated a $50 million offering of common shares. "The termination of the offering resulted from the inability to clear a final prospectus through the Canadian securities commissions due to issues raised by the B.C. Securities Commission (BCSC) relating to Extorre's scientific and technical disclosure," partners at law firm Osler, Hoskin & Harcourt LLP, wrote in an article in March. They added that Extorre's PEA characterized some aspects as being at the level of a pre-feasibility study (PFS), which is a more advanced study. A PEA allows a miner to use inferred resources as the basis for economic analysis, but that is not allowed in a PFS.
"Securities regulators have recently indicated that they believe there is some confusion in the marketplace regarding the use of PEAs," the article from Osler added. "This confusion may have arisen as a result of the fact that the applicable definition was amended as part of the recent overhaul of National Instrument 43-101 so as to remove the requirement that a PEA had to be in respect of an early stage property and prior to the completion of a PFS."
Another recent broken deal due to PEA confusion happened at Rio Novo Gold Inc. (TSX:RN), which in March announced the termination of its previously announced $20 million equity offering after it was unable to clear its prospectus with the Ontario Securities Commission.
A third issuer, Karnalyte Resources Inc. (TSX:KRN) also ended a $115 million equity bought deal offering in December 2011 after it received comments from the Alberta Securities Commission on its technical report for the Wynyard Carnallite project that it was unable to resolve in a timeframe necessary to complete its financing.
Securities Disclosure: I, Karan Kumar, hold no direct investment interest in any company mentioned in this article.
Investing News Network websites or approved third-party tools use cookies. Please refer to the  cookie policy for collected data, privacy and GDPR compliance. By continuing to browse the site, you agree to our use of cookies.