Resource Market Weekly Recap
By Melissa Pistilli-Exclusive to Resource Investing News Gold Investing News Risk-loving investors are once again taking a shine to junior gold miners with serious property plays. Especially since producing majors are beginning to snap up exploration and development companies. Some miners making the news include gold and silver miner Canplats Resources Corp [TSX-V: CPQ], for …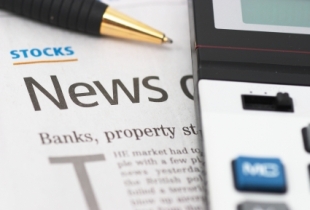 By Melissa Pistilli-Exclusive to Resource Investing News
Risk-loving investors are once again taking a shine to junior gold miners with serious property plays. Especially since producing majors are beginning to snap up exploration and development companies.
Some miners making the news include gold and silver miner Canplats Resources Corp [TSX-V: CPQ], for whom major Goldcorp Inc, [TSX: G] placed a $254 million bid or $4.40 a share. The bid is twenty cents a share higher than that previously made by Minera Penmont. A joint venture between Fresnillo and Newmon Mining, Minera upped the ante to $4.60 per share Monday.
Goldcorp has until January 5 to respond.
GFMS Ltd chairman Philip Klapwijk, "this year's most accurate forecaster," according to Bloomberg reporters, has said that dollar will continue to experience downward pressure in 2010, which will help support gold price gains next year.
On Thursday, the last day of 2009, gold managed to strike as high as $1106.30 before settling down around $1096 an ounce in late afternoon trading in New York.
The precious metals market was mainly quiet last week with little movement in prices despite a weakening dollar. This week, however, silver and gold prices have suffered losses as the dollar posts gains against major currencies. End-of-month, quarter and year profit taking has also placed a lot of downward pressure on precious metals prices.
On Monday, gold and silver prices actually moved a smidge higher as the greenback slipped. Gold managed to close slightly above $1,100 an ounce and silver closed at $17.41 an ounce.
On Tuesday, silver was barely able to hang on to the $17 level at closing and gold fell below the psychologically important $1,100 mark.
Wednesday, gold fell as low as $1084.80 and silver followed to $16.71 an ounce in early trading Wednesday to close at $1092.10 an ounce for gold and $16.75 an ounce for silver.
Thursday, silver shot back over the $17 level but fell back to $16.86 an ounce in late afternoon trading in New York.
Despite this end of season setback, many analysts remain bullish on silver in the long-term given its status as a precious metal and which is set to benefit from gold's continued appeal, as hyperinflation takes over in the next few years, and its industrial metal role is expected to benefit immensely from renewed demand from growing economies such as Asia.
Analysts are advising investors to wait until after January 4 to make a better assessment of true price action for gold and silver.
The United Arab Emirates (UAE), the world's third largest oil exporter, signed a $40 billion agreement with a South Korean consortium headed by state-owned KEPCO on Sunday. The deal involves help constructing and operating four nuclear reactors capable of producing 5,600 MW of electricity.
Construction on the new reactors will commence in 2012 and are expected to be fully completed by 2020. The UAE anticipates domestic electricity demand to rise from 15,000 MW in 2008 to 40,000 MW in 2020 and has said it will need to build more nuclear plants down the road.
The move to nuclear power generation will allow the UAE to export more of its oil resources to the world as well as the electricity it generates to its neighbours.
The UAE has pledged to import nuclear fuel in lieu of manufacturing its own and has signed an agreement with the US.
Upcoming international meetings concerning the nuclear sector and the Middle East region include the 2010 Non-Proliferation Treaty Conference in New York during the month of May, and the Middle East Nuclear Energy Summit in Amman, Jordan March 21-24.