Resource Market Weekly Recap – Apr 29, 2010
Over the past few months, China has made a few key moves that will likely culminate in rising tungsten prices. The latest development involves China declaring tungsten a strategic metal, which means that the country will no longer offer any tax breaks, and instead will tax exports.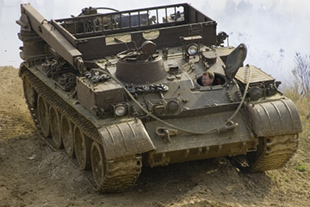 By Dave Brown – Exclusive to Resources Investing News
Changing times, economic patterns and the global financial crisis have shaken up the diamond industry. The historical diamond leader De Beers is losing its grip over the market. Recent reports have suggested that Anglo American (LON: AAL) may list De Beers on the London Stock Exchange by the end of next year. Holding a 45 percent share in De Beers, Anglo is looking to sell off its portion of the company. De Beers has been struggling since the downturn leveled the diamond industry in late 2008. Profits fell from $1.3 billion in 2008 to $327 million last year, and free cash flow dropped from $258 million in 2008 to just $35 million in 2009.
New data on worldwide diamond markets looks promising for almost all production centers. Exports for Belgium's rough diamonds rose to just over $1 billion, an increase of 129 percent year-over-year. While polished stone sales increased 57 percent to a worth of $1.12 billion. Imports for polished stones in the USA, the world's largest consumer, have risen 62 percent to a total value of $1.26 billion. Polished exports rose 44 percent to $964 million.
India's diamond industry is strengthening as well. Exports of polished diamonds in March rose 62 percent to a worth of $1.8 billion. Rough diamond imports rose by a massive 178 percent. For the Q1 2010, net exports for India have risen 74 percent to a total worth of $4.88 billion, while imports have risen 84 percent. These massive increases are a good sign that the worst of the downturn may be over for the diamond industry.
Russian diamond miner Alrosa (RTB: ALNU) has been on the forefront of the rebounding diamond market. First quarter sales of this year have increased ten-fold to $925 billion, as opposed to last year's $96 million in sales. The deal struck between India's diamond cutters and Alrosa, bypasses the diamond hub of Antwerp, and is a major contributor to the massive sales increases.
North American steel producers have been at the whim of China's control over vital alloy metals for quite sometime. China has been stockpiling materials and buying up some of the world's top manganese and molybdenum firms. Currently, China controls 97 percent of the world's manganese supply, and 30 percent of the world's total moly inventory.
Listed as a vital strategic metal by the US government for its use in military applications and high grade steel production, stockpiles of the metal have been depleted. Currently, there are no domestic suppliers of the metal. As a result of reliance on foreign producers, and the tariffs that both sides levy on all transactions, US steel producers are faced with a disadvantage. Should a political situation arise, a vital component for military hardware would be unavailable.
Wildcat Silver Corporation (TSX-V: WS) has released new data on their Hardshell property in Arizona. This property is extremely important to the strategic nature of manganese in North America and also has substantial amounts of silver, zinc and lead. Aurora Minerals (ASX: ARM) has recently reported visual identification of massive, banded and shale-interbedded manganese from the first 18 reverse circulation drill holes on its Capricorn Southeast Manganese Project in Australia. Singapore-based miner, OM Holdings (ASX: OMH) is reportedly considering a deal with Consolidated Minerals Ltd. to buy a stake of the Woodie Woodie Manganese operation in Australia.
Tantalum miner Noventa (AIM: NVTA) is looking to list on the TSX and will soon have a new CEO, Patrick Lawless, due to replace John Allan in June. The company announced this week that its Marropino Mine operations in Mozambique will once again be producing tantalum concentrate. Marropino's return to production is significant to the tantalum market because there are so few major producers of the metal worldwide; especially, since Talison halted production at its Wodgina mine, the world's largest tantalum-producing mine, in 2008 and Cabot Corp. (NYSE: CBT) suspended mining and processing operations at its Canadian mine last year.
On April 25 of this year, Noventa began implementing its three-stage process for bringing the mine back to its former glory. The first phase starts with reprocessing mine tailings, then processing previously mined oversize material in phase two, before moving on to processing new material. This last phase, the Run-of-Mine stage, is slated to begin at the end of 2010 and will involve higher grade tantalum from the main ore body.
Noventa expects to present its shareholders with a newly developed 3-year plan sometime in the next few months, which may include expansion at Marropino, and advancing its Mutala and Morrua properties.
China has had a long standing monopoly on the tungsten market, and has initiated some debatable strategies to maintain market share. Currently, the country produces about 85 percent of the world's tungsten production. In the past, when western nations have increased tungsten production, China has opened up their exports, flooding the markets, and effectively devaluing the metal and forcing western producers to stop production.
Over the past few months, China has made a few key moves that will likely culminate in rising tungsten prices. The latest development involves China declaring tungsten a strategic metal, which means that the country will no longer offer any tax breaks, and instead will tax exports. Last March, the Asian nation announced that no new miner permits would be issued until mid 2011. The country has also stated that it would curb domestic production to 80,000 tonnes per year. Its annual consumption of the metal is roughly 25,000 tonnes. The next largest consumer, the United States, requires around 11,000 tonnes per annum.
Tungsten miner Hazelwood Resources (ASX: HAZ) has received a maiden ore estimate for Big Hill tungsten deposit in Western Australia. A detailed mine schedule is being integrated into the pre-feasibility financial model, which the company said it expects to be released around the end of April 2010.
With help from Assistant Editor Vivien Diniz