Will South Africa's Electricity Crisis Impact Platinum?
By Michelle Smith – Exclusive to Platinum Investing News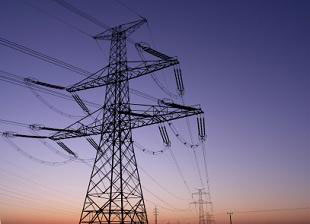 In South Africa, platinum miners are faced with rising electricity prices and uncertainty about supply. Platinum prices are expected to continue soaring through to the end of the year with some predictions as high as $2,000 an ounce. The risk of power losses may be one of the factors supporting those prices, but it may also be the factor that cripples expansion.
South Africans, with their stressed power grid, consume the most electricity in the winter, from June to August. This year, temperatures began dropping in May and Eskom, the nation's public power producer, is already seeing sharp peaks in consumption… and increasing concerns about inadequate supply leading to blackouts.
The concerns are not unjustified. South Africa's power problems have brought platinum production to a halt before. In 2008, operations were shut down for days. The effect, according to Energy Policy, was that platinum rose $20 per gram in a span of just weeks. In January 2008, reduced power supplies caused platinum prices to reach all-time highs above $2,100 an ounce.
Eskom's CEO, Brian Dames, acknowledges the current challenges. He says the company hopes to avoid power outages since they have made preparations. But, he also repeats a disclaimer that South Africans have heard before– the company cannot guarantee that there will not be load shedding, also known as rolling blackouts.
In Johannesburg, the load shedding schedule has already been posted and distributed. City Power's Louise Pieterse said that this is to inform customers of what will happen if the need arises, but she claims there are currently no plans for blackouts.
Implats Platinum (PINK:IMPUY), one of South Africa's largest platinum producers, says that it does not expect the nation's power situation to have an effect on its business.
This optimism comes despite the fact that Eskom asked the top energy users to voluntarily cut consumption by 10 percent. For the most part, mining companies obliged. Yet, the power company still wants the government to grant them the authority to enforce mandatory measures, which they claim will only be used if necessary.
Eskom has also been increasingly acting on its ability to temporarily interrupt power supplies to BHP Billiton's aluminum smelters, suggesting that they may use new authority more often than they are implying.
In 2008, platinum miners were critical of Eskom's business practices. An anonymous CEO told Mining Mx "If the CEO of a listed company were to put out the amount of misinformation to the market that Eskom has done he would be in jail by now."
Even if the lights don't go out, South Africa's electricity is still expected to play a role in platinum pricing and expansion.
Eskom was granted permission to increase rates annually from 2010 to 2012. Due to these increasing costs, Walter de Wet, a Standard Bank analyst, said, "We estimate… that the marginal producer will need a platinum price of $2,300 (an ounce) to break even on a cash-cost basis by the end of 2013."
Although electricity problems– or even the risk of them– may support high platinum prices, the situation does not have the same effect on expansion efforts.
South Africa's energy crisis is not a short term problem. According to Roger Baxter, Chief Economist at the Chamber of Mines, electricity supply is one of the key issues stymieing growth in the mining sector.
Northam Platinum (JNB:NHM) is an example of a company whose has plans on hold until they get some assurance about power supplies.
Dames told Financial Times that Eskom has not turned down new mining projects but warns that going forward the country has to give more thought to new energy intensive industries.