Auto Sales May Drive Platinum Prices Further, Despite Palladium's Potential to Outshine
Higher platinum prices are encouraging some in the catalytic converter industry to turn to palladium as a cheaper alternative, but increasing worldwide auto demand, especially for cleaner vehicles, will continue to drive platinum prices higher.
By Michael Montgomery—Exclusive to Platinum Investing News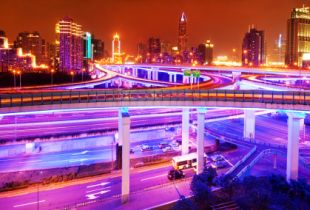 Today, automotive catalyst manufacturing accounts for nearly 40 percent of total platinum demand. Adding to that demand, as the world looks to reduce carbon emissions, many vehicles currently on the market have multiple catalytic converters. It's not a stretch to assume that any significant increase in automotive demand is likely to push up platinum prices.
However, some in the market have shown concern that the higher prices will encourage auto catalyst manufactures to look to palladium as a cheaper substitute. On Tuesday, platinum futures in New York were trading at $1855.00 per ounce, compared to palladium at $837.00. The dramatic difference in price between the two precious metals is behind the decision by some in the industry to shift to catalysts with higher concentrations of palladium.
Both gas and diesel need platinum and palladium for their emissions systems, the difference is in concentrations. Platinum-based catalysts are used more in diesel motors; whereas gasoline motors rely more on palladium-based catalysts.
Platinum Investing News had the opportunity to speak with Patricia M. Mohr Vice-President, Economics & Commodity Market Specialist with The Scotia Group in Toronto, about the demand for platinum and palladium in the coming year. "I think palladium will outperform platinum, as palladium will be the main beneficiary of rapid growth in car sales in China and other 'emerging markets.' Platinum is used mostly in diesel-fuelled cars, more a factor in Europe," said Mohr.
Europe leads the way with diesel powered passenger vehicles. While the year is just starting there is good data coming from Europe. "A breakdown of the data showed sales of diesel-powered German cars leapt by 40 percent to represent more than half of all the new German cars sold," according to a report form the Associated Foreign Press.
Despite 2010 being a remarkable year for car sales in China, sales are expected to slow down this year. "We expect car sales in China to advance by about 15 percent in 2011; slower than the 33 per cent of 2010 but still double-digit growth," stated Scotia Group's Patricia M. Mohr. Automotive demand worldwide is expected to rise in 2011, with the highest percentage still coming from China.
The 15 percent increase in auto demand in China is still an impressive gain. And rising auto demand will ultimately translate into rising platinum prices. Worldwide, "vehicle sales increased more than 11% in 2010. That same year saw platinum prices jump 20% — which could be repeated in 2011 if global auto sales meet forecasts," stated Carlos Gomes, senior economist at Bank of Nova Scotia.
Although the diesel-engine market has more presence in Europe, there are signs the sector could see growth in China as well.
Two US diesel engine companies recently signed trade deals to supply engines to China. "Navistar Inc. said it has won central Chinese government approval for a $400 million . . . Indiana-based Cummins Inc. said it has reached an agreement with Zhengzhou Yutong Bus Company to jointly develop and commercialize hybrid power systems for the Chinese bus market," reported David Shepardson, for The Detroit News.
The deal is a good sign for an increase in diesel powered, and moreover, platinum catalysts used for commercial vehicles in China. The rise in demand for automobiles, especially alongside the rise of urbanization in China, will continue to be a major contributor to increasing demand for platinum and platinum group metals (PGM's) in 2011 and beyond. While the increase in auto sales both passenger and commercial in emerging markets and worldwide will drive the demand for platinum and palladium, the question on the minds of investors is: How to play this increase in demand and price?
Platinum ETFs are one way to get into the market. Over a six month period the price of platinum, according to Kitco, has risen 18 percent. The UBS E-TRACS Long Platinum TR ETN (NYSE:PTM) measures the collateralized returns from a basket of platinum futures contracts. The commodity futures contracts are targeted for a constant maturity of three months. Over the last 6 month period this fund has gained 18.1 percent, in line with the increase in platinum prices.
Another platinum based ETF, iPath DJ-UBS Platinum TR Sub-Idx ETN (NYSE:PGM), has gained 17.27 percent over the last six months. Even more impressive, London-based ETF Securities' platinum ETF (NYSE:PPLT has gained 27.65 percent over the same period