Palladium Continues to Rally — But is a Bubble on the Horizon?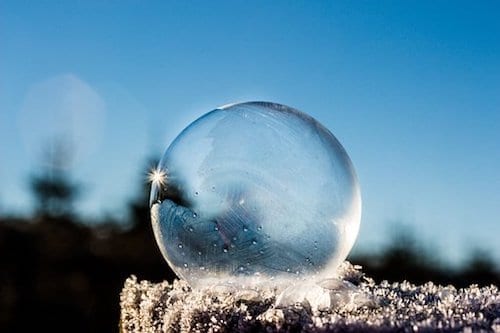 As palladium prices continue to skyrocket, analysts are growing more concerned that the precious metal is in a bubble that soon may burst.
As palladium continues its steady climb, maintaining its rally over US$1,500 per ounce, many analysts have grown concerned that the commodity may be in a bubble.
The precious metal, which is most commonly used to control harmful emissions in gasoline-fueled cars, has soared 40 percent in the past four months, hitting repeated records as demand surges and a supply deficit deepens.
"Palladium prices continued their remarkable rise over the last month, remaining above gold prices and reaching a fresh all-time high," noted analysts at FocusEconomics.
Currently, there is nearly a US$700 gap between palladium and sister metal platinum. While the two metals are potentially interchangeable as pollution-reducing catalysts in vehicles, switching requires time and money spent on research.
"[T]here won't be a substitution from palladium to platinum as it is very difficult to achieve and takes a very long time to make sure it is compliant," said Philip Newman, director at Metals Focus.
This has banks, such as Saxo Bank and Commerzbank (ETR:CBK), worrying that gains are beginning to look increasingly unsustainable.
"Bearish news is still being ignored. It seems as if the price is determined to push on up, come what may. We no longer understand the price response. That said, it is impossible to say when the correction – which we believe is long overdue – will ensue," Commerzbank notes in a recent report.
"Palladium has entered into bubble territory," Ole Hansen, head of commodity strategy at Saxo Bank, said to Bloomberg. "But as long we see no change in the outlook for tight supply or changing demand dynamics from consumers, the price could go higher," he added.
UBS Group (NYSE:UBS) strategist Joni Teves also noted that there's scope for deep pullbacks, as market participants have begun discussing the potential for the metal to hit US$2,000.
Investors are now turning their attention to the outlook for the global market as leading producers are reporting earnings this week.

Russia's Norilsk Nickel (MCX:GMKN,OTC Pink:NILSY), which reported better-than-expected earnings on Tuesday (February 26), said it's continuing to buy the metal for a fund with the goal of supplying users amid expectations of further deficits.
The miner, which owns 40 percent of the world's palladium, believes that the palladium deficit will only widen in 2019, thanks to tighter emissions regulations in all major markets and flattish primary supply.
According to the company, the 2019 global palladium market deficit is forecast at 800,000 ounces, compared with 600,000 ounces in the previous year. Consumption is projected to rise 500,000 ounces, to 11.2 million ounces, due to strong demand from autocatalyst producers.
Anglo American Platinum (LSE:AAL), which last week declared its biggest dividend since 2008, expects the three major platinum-group metals, including rhodium, to be in a combined deficit again in 2019 as demand from the automotive industry increases, even with little or no growth in car sales.
Moving forward, FocusEconomics analysts foresee the price of palladium slipping before 2019 is done.
[We] see prices pulling back from recent highs later this year, as prices are likely currently running ahead of fundamentals following such a huge upward movement since August last year," the analysts stated.
"However, palladium prices should remain elevated by historical standards, supported by the ongoing supply deficit, the shift away from diesel vehicles and tighter environmental regulations," they added.

As of 1:25 p.m. EST on Tuesday, palladium was trading at US$1,542.
Don't forget to follow us @INN_Resource for real-time news updates!
Securities Disclosure: I, Nicole Rashotte, hold no direct investment interest in any company mentioned in this article.