Auto Sales Drive Palladium Price
Fears of a slowing recovery and a luke warm auto sales market have hurt the price of palladium over the past month. While sales in the largest markets mainly China and the US have improved year over year, data suggests a weaker outlook than predicted.
By Michael Montgomery—Exclusive to Palladium Investing News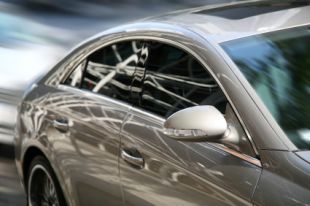 The price of palladium has taken a hit over the past few weeks. Since May 15, the price has fallen from $540 to the $470 closing price on June 15th. Investors cite concerns over auto sales, the largest industrial demand for palladium. However, data on auto sales show only a moderate slowing, and are still rising year over year. Only in Europe were auto sales in the red, loosing 9.3 per cent, after trade in scheme's that boosted sales had eclipsed.
The picture for auto sales in the biggest markets, however, was much different. In the US, sales through the first five months of 2010 rose 17 percent mostly on the back of commercial vehicles, which rose 32 percent. "The rise has been fueled by commercial customers that had all but stopped buying last year during the recession and are now finally restocking their fleets. Fleet sales are up 32%, while sales to individual customers at dealerships have increased just 13%," according to Neal E. Boudette, for The Wall Street Journal. Only 6 per cent of consumers stated that they intend to purchase a new vehicle in the next 6 months, slightly below the historical 7 percent average, worrying some investors that the recovery is slowing.
In China sales slowed slightly, but are still high with a 26 percent increase year over year. The Chinese auto market eclipsed the US last year as the single biggest market for new vehicles. ""There is no doubt that market growth this year will be slower compared with 2009, but no one can afford to lag behind in China as it will remain the fastest growth major market in the world," said Zhang Xin, a Beijing-based analyst with Guotai Junan Securities.
The picture is also strong in the Asian sub-continent of India where sales of new cars jumped 39 percent also on the back of commercial sales, which jumped an astounding 57.7 percent.
While palladium prices have been hurt over fears of a slowing recovery, auto sales are still growing. After the lows of 2008, where spot prices for palladium fell to $175, prices rebounded over $550 in December of 2009. Prices have undergone a correction since then and have fallen off slightly. The role of ETF's and bullion in the fluctuation of prices, due to speculation are important, however, auto sales still dominate the industrial demand for the metal.
"It's important to note that platinum is the only precious metal that has consistently maintained a higher price per ounce than gold — and that's primarily due to platinum's use in catalytic converters. But palladium is rapidly becoming the metal of choice for the auto industry," according to Adam Sharp, of Wealth Daily.
The picture for the long term price of palladium looks strong due to the growth of auto sales due to the rapid growth and urbanization of China and India. While in the short term price will fluctuate due to debt concerns in Europe and fears over a slowing recovery.