Westhaven Starts Drilling At Its Shovelnose Gold Property
Westhaven Ventures Inc. (TSXV:WHN) is pleased to announce that drilling has started at its Shovelnose gold property, located within the prospective Spences Bridge Gold Belt (SBGB), approximately 30 km south of Merritt, British Columbia. This drill program will consist of approximately 2,500 metres of diamond drilling with the goal of uncovering gold-bearing feeder zones that …
Westhaven Ventures Inc. (TSXV:WHN) is pleased to announce that drilling has started at its Shovelnose gold property, located within the prospective Spences Bridge Gold Belt (SBGB), approximately 30 km south of Merritt, British Columbia.
This drill program will consist of approximately 2,500 metres of diamond drilling with the goal of uncovering gold-bearing feeder zones that may be the source for high-level epithermal style mineralization found at Shovelnose. This follows a recent re-evaluation of targets based on a ground magnetic survey, clay mineralogy study and a site visit by international epithermal expert Dr. Jeffrey Hedenquist.
Refined Drill Targets
A 50 line-km ground magnetic survey was completed in June and it aided in defining drill targets at both the Tower and Alpine Zones. The survey has confirmed the structural trend of the Tower Zone and has identified additional structures to the east of the Tower and Alpine zones. A clay mineralogical study utilizing short wave infrared spectroscopy (SWIR) completed earlier this summer also helped in providing vectors towards potential mineralized hydrothermal feeder zones.
The lower levels of the Tower Zone are now being targeted along a 1.3-km long north-northwest trending zone outlined by soil geochemistry (arsenic, antimony) and ground magnetics. An intersection of quartz-adularia breccia centered on this zone (hole SN15-05), containing anomalous gold pathfinders (silver, arsenic, molybdenum) and higher temperature clays, likely represents a feeder zone that will be tested down-dip and along strike. Much of the previous drilling has targeted a shallow silicified tuff horizon with anomalous gold and pathfinder elements that represents the upper portions of the hydrothermal system at Tower.
The Alpine Zone, 0.5 km to the east, will be tested to the south and east, proximal to two NE trending magnetic lows that may represent structures providing a more focused control on mineralization. The presence of a coincident arsenic-in-soil anomaly over these magnetic lows immediately southeast of Alpine enhances the potential for mineralization here. The data from the magnetic survey and clay mineralogy studies will be used to assist in prioritizing these and any additional targets.
For further information on the Shovelnose gold property and the drill plans please see below or visit: http://westhavenventures.com/projects/shovelnose-gold/details/
On behalf of the Board of Directors
WESTHAVEN VENTURES INC.
"Gareth Thomas"
Gareth Thomas, Director
About Westhaven Ventures Inc.
Westhaven Ventures Inc. is a Canadian based exploration company focused on the acquisition and exploration of prospective resource properties. Westhaven is focused on advancing its Shovelnose, Prospect Valley and Skoonka gold projects in British Columbia. Westhaven trades on the TSX Venture Exchange under the ticker symbol WHN. For further information, please call 604-681-5558 or visit Westhaven's website at www.westhavenventures.com
Qualified Person Statement
Peter Fischl, P.Geo., who is a Qualified Person within the context of National Instrument 43-101 has read and takes responsibility for this release.
Neither the TSX Venture Exchange nor its Regulation Services Provider (as that term is defined in the policies of the TSX Venture Exchange) accepts responsibility for the adequacy or accuracy of this release.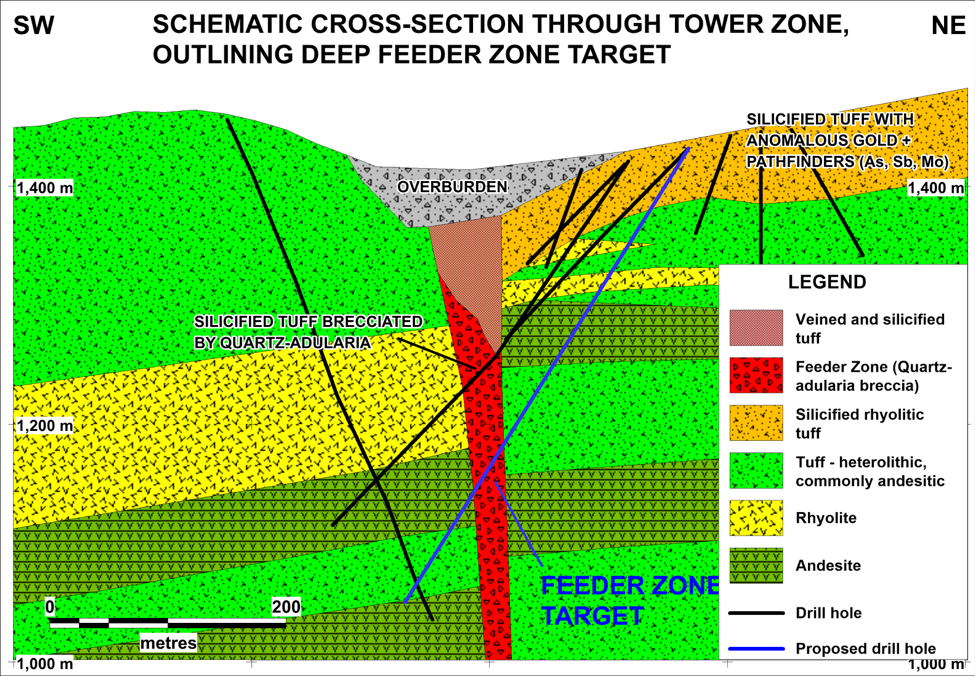 Click here to connect with Westhaven Ventures Inc. (TSXV:WHN) to receive an Investor Presentation.
Source: westhavenventures.com