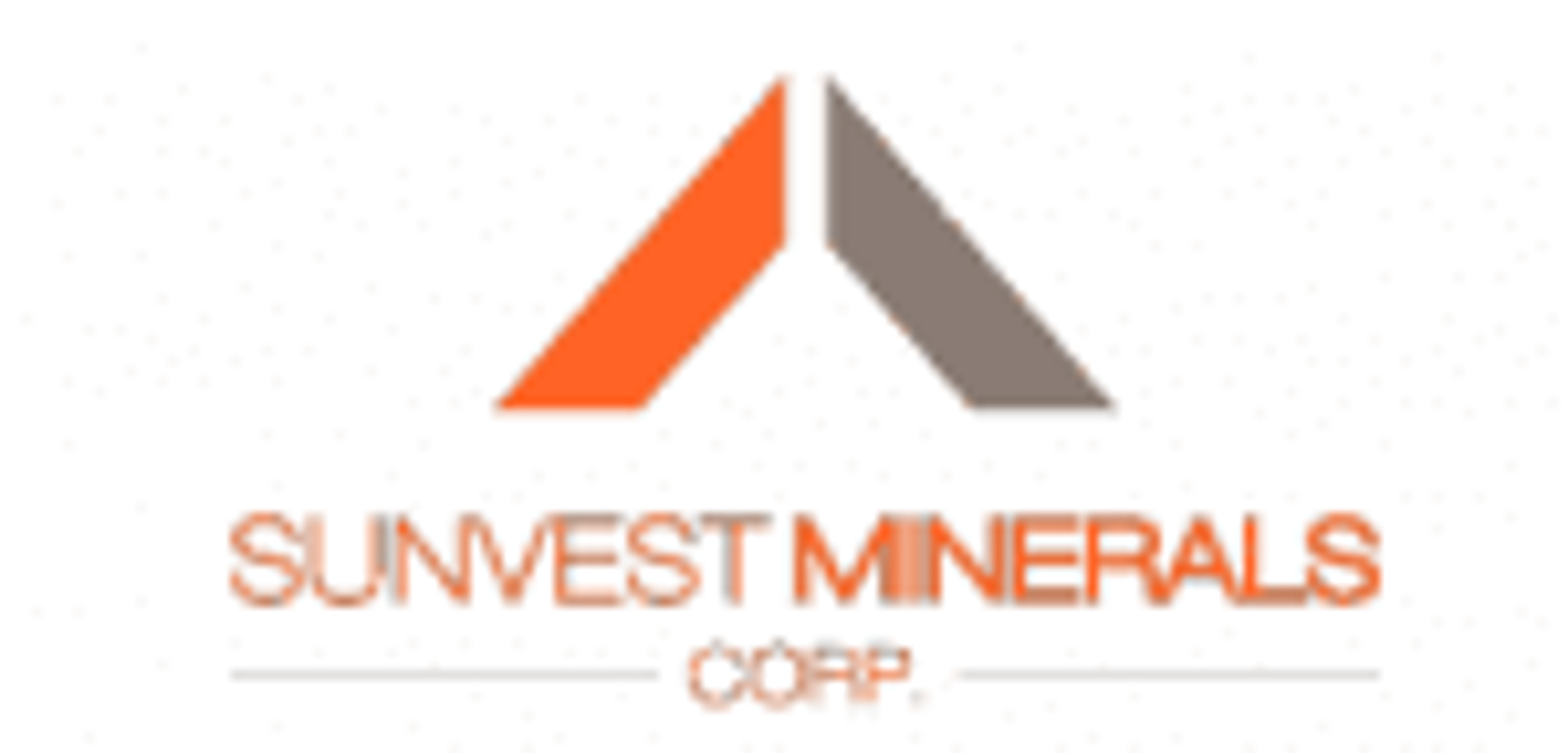 Sunvest Minerals Corp. (TSX-V: SSS) ("Sunvest Minerals" or the "Company") is pleased to report it has signed both a Purchase Agreement (as to 50%) and an Option Agreement (as to 50%) thereby acquiring a 100% interest in the high grade gold-cobalt Clone Project situated about 20 kilometers southeast of Stewart in the Golden Triangle region …
Sunvest Minerals Corp. (TSX-V: SSS) ("Sunvest Minerals" or the "Company") is pleased to report it has signed both a Purchase Agreement (as to 50%) and an Option Agreement (as to 50%) thereby acquiring a 100% interest in the high grade gold-cobalt Clone Project situated about 20 kilometers southeast of Stewart in the Golden Triangle region of northwestern British Columbia. Significantly, this represents the first time in 22 years that the iconic project has been controlled by one owner since the initial discovery of gold and cobalt in 1995.
The Clone project was worked aggressively from 1995 to 1997 by partners, Teuton Resources Corp ("Teuton) and Minvita Enterprise Ltd. ("Minvita"), funded by a major, Homestake Mining Corp., and Murray Pezim's flagship company, Prime Resources Corp. Activity waned after 1997, but drilling resumed in 2003, with a joint venture to earn 50% with Lateegra Resource Corp.
The Clone property comprises 4,621 hectares, with a logging road running east up the Marmot River from tidewater in the Portland Canal to a point about 9 km northwest of the property. The main area of interest to date is a roughly a 4 km by 4 km square with much of the southern areas sections only recently exposed by retreating ice. This process of glacial melt, known as ablation, greatly increases the ease with which previously difficult or unreachable ground can now be accessed.
The property lies 16 km southwest of IDM Mining's development-stage Red Mountain project. It was reconnaissance efforts by Teuton surrounding the Red Mountain discovery that culminated in the discovery of unusual gold and gold-cobalt bearing shear structures on the Clone property.
High-grade gold and gold-cobalt mineralization was discovered by Teuton-Silver Grail prospectors in 1995 within a series of shears exposed over a strike length of 500 meters and a vertical range of 130 meters. Trenching of the shears returned values ranging up to 3.59 oz/ton gold over 5.5m (18 feet). Significant cobalt values were found to accompany gold in the southeast portion of the zone.
 
MAIN ZONE (H ZONE) TARGET
Trench Highlights – Trenching of the shears returned values ranging up to 123.1 grams/tonne (g/t) Au over 5.5 meters. Significant cobalt values were found to accompany gold in the southeast portion of the zone

Drill Highlights – The best drill hole was Hole #110 which contained a 10.0 meter interval averaging 43.9 g/t Au

Bulk Sample Highlights – In 2010 a bulk sampling program was completed at the high-grade portion of the H-1 zone. A total of 34 one ton samples were taken from the one-ton lots returned an average grade of 68.65 g/t gold.   A larger bulk sample of 102 tons was then taken in 2011 and this averaged 137.1 g/t gold (4.0 oz/ton gold)
 
SA ZONE TARGET – Parallel to Main Zone
Trench Highlights – trenching returned 3.0 meters averaging 135.3 g/t Au, with anomalous cobalt values

Drill Highlights – Hole #18 into the S-2A contained a 6.0 meter intercept grading 52.5 g/t Au and 0.33% cobalt
 
OTHER TARGETS
A 1990's IP surveys indicated 13 anomalous areas that have not been tested
"The Clone Property has had fragmented ownership for the past 22 years with no one Company controlling more than 50%.  With unification of the property under one owner, with partially defined zones to expand, and numerous untested targets, the Clone Property represents a keystone asset for Sunvest. A site visit is planned this fall to review the core in Stewart, followed by compilation and interpretation, directed at an aggressive exploration program in the next field season" stated Mike England, CEO of the Company.
 
"A very significant Golden Triangle move for Sunvest to add to its holdings at Hemlo in Ontario—both areas of vast resources. These acquisitions are the result of Mike England's vision and persistence and should add substantial value to Sunvest and its shareholders" said Vic Bradley, Chairman.
Clone Location Map (not to be relied on for legal purposes)

Terms
To purchase 100% of Makena Resources Inc. 50% interest in the project Sunvest will make cumulative share payments of 3 million shares plus cumulative cash payments of $300,000 over a 24 month period.
To earn a 100% interest of the Teuton Resources Corp./Silver Grail Resources Ltd. jointly held 50% interest in the project Sunvest will make cumulative share payments of 5 million shares, cash payments of $200,000 and incur cumulative expenditures on the property of $1.95 million.
A 2% NSR over the whole property will be granted to Teuton and Silver Grail, of which the Company can purchase back half for $1.5 million at any time.  
A finder's fee will be paid on this transaction in accordance with TSX Venture rules.
Financing
Sunvest has arranged a non-brokered private placement of up to 10,000,000 units (the "Units") at a price of $0.10 per Unit for an aggregate gross proceeds of $1,000,000 (the "Offering").
Each Unit is comprised of one common share (a "Share") and one half Share purchase warrant (a "Warrant") of the Company. Each full Warrant will entitle the holder to purchase one Share (a "Warrant Share") at a price of $0.15 per Warrant Share for an 18 month period after the Closing Date. The warrants are subject to an acceleration clause, which states that the issuer will have the right to accelerate the expiry date of the warrants if, at any time, the average closing price of the shares is equal to or greater than $0.25 cents for 10 consecutive trading days. In the event of acceleration, the expiry date will be accelerated to a date that is 30 days after the issuer issues a news release, announcing that it has elected to exercise this acceleration right.
The Company may, in its sole discretion, pay finders' fees to agents of the Company.
Ed Kruchkowski, PGeo, a qualified person under National Instrument 43-101, is the independent qualified person responsible for reviewing and approving the technical contents of this press release as they pertain to the Clone property.
Contact Information:
Mike England
President
604-683-3995
mike@engcom.ca  
Neither the TSX Venture Exchange nor its Regulation Services Provider (as that term is defined in the policies of the TSX Venture Exchange) accepts responsibility for the adequacy or accuracy of this release.
FORWARD LOOKING STATEMENTS: This news release contains forward-looking statements, which relate to future events or future performance and reflect management's current expectations and assumptions.  Such forward-looking statements reflect management's current beliefs and are based on assumptions made by and information currently available to the Company. Investors are cautioned that these forward looking statements are neither promises nor guarantees, and are subject to risks and uncertainties that may cause future results to differ materially from those expected. These forward-looking statements are made as of the date hereof and, except as required under applicable securities legislation, the Company does not assume any obligation to update or revise them to reflect new events or circumstances. All of the forward-looking statements made in this press release are qualified by these cautionary statements and by those made in our filings with SEDAR in Canada (available at
www.sedar.com
).
Source: www.sunvestminerals.com
Featured
Investing News Network websites or approved third-party tools use cookies. Please refer to the  cookie policy for collected data, privacy and GDPR compliance. By continuing to browse the site, you agree to our use of cookies.