Raleigh Gold Mine to Close Following Seismic Event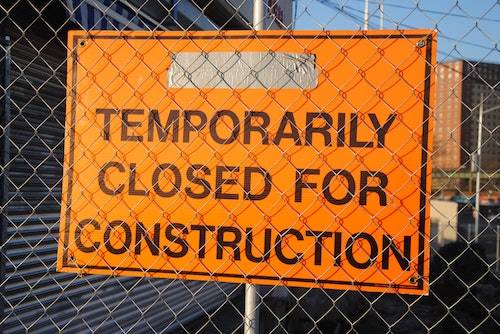 The area was subsequently deemed unsafe and will need to be excluded from all activity due to the firing of stoping panels.
Rand Mining (ASX:RND) slipped 4 percent early on Wednesday (February 5) after the news that it will put its Raleigh underground mine in Western Australia on care and maintenance in April.
The gold miner made the decision to suspend operations at the mine in Kalgoorlie as a result of a "significant seismic response" that came after the firing of stoping panels last month.
The area was subsequently deemed unsafe and will need to be excluded from all activity. There were no miners or staff underground at the time of the event.
The Raleigh mine is part of the larger East Kundana joint venture (EKJV) project between Australian gold major Northern Star Resources (ASX:NST,OTC Pink:NESRF), which holds 51 percent; Tribune Resources (ASX:TBR), which controls 36.75 percent; and Rand, which holds the remaining 12.25 percent interest.
The EKJV is comprised of three underground mines: Raleigh, Rubicon and Hornet. The latter two were not affected and activity continues at both.
"The seismic response occurred around the 6000 to 5949 levels of the mine, with each of these levels sustaining substantial damage, with significant rehabilitation required to re-establish access," notes a Monday (February 3) press release from Rand.
In an August 2019 report released by Tribune, the total mineral resource within the EKJV tenements is pegged at 2.19 million ounces; of that, Raleigh is said to contain 396,000 ounces.
The three companies became joint venture partners in 2014, when Northern Star purchased the Kalgoorlie project from major gold miner Barrick Gold (TSX:ABX,NYSE:GOLD).
Despite years of mutual agreement, relations have subsequently deteriorated, with Northern Star making an unsolicited offer to acquire both Tribune and Rand's stakes in the EKJV in November 2018.
Tribune rejected the AU$112.5 million offer, saying it undervalued its interest, and Rand also shot down the AU$37.5 million deal as a low ball.
The situation was further strained in mid-December 2019, when Rand filed for interlocutory injunctive relief in the Supreme Court of Australia.
According to Rand, Northern Star, which operates the EKJV project, has defaulted on its joint venture responsibilities related to refining and treating the ore, communicating information in a timely manner and explaining an ore treatment rate change.
"It is unfortunate that we have been forced into taking this action on what has to date been a very profitable mining and processing arrangement over many years and very rewarding to the shareholders of all EKJV participants," said Anton Billis, Rand's managing director.
At a hearing held on January 24 at the Supreme Court, Northern Star agreed to allow Rand to stockpile its share of surplus ore at the EKJV until the company can have it removed for processing by a third party.
The court case is ongoing.
Shares of Rand were down 4.1 percent on Wednesday, trading at AU$2.09. Northern Star shares were less affected, slipping 1.5 percent to sell for AU$12.98. Similarly, Tribune's share price was 1.4 percent lower at AU$4.90.
Don't forget to follow us @INN_Australia for real-time updates!
Securities Disclosure: I, Georgia Williams, hold no direct investment interest in any company mentioned in this article.