Paraguay, an Emerging World-class Mining Jurisdiction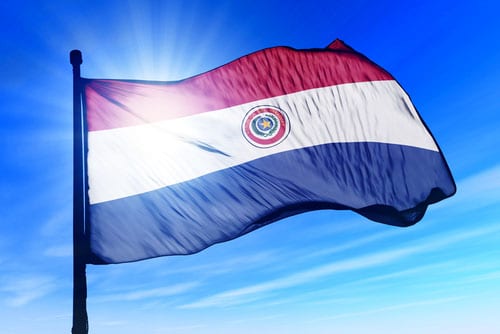 The potential for gold in Paraguay has only recently been recognized by commercial mining interests.
Paraguay has steadily attracted an increasing amount of foreign investment by imposing regulatory frameworks that treat foreign and domestic investors equally. While the country has had no history of large-scale mining and production, continuous development of its rapidly expanding mineral industry means the country is well-positioned to become one of the world's most important mineral producers in the near future.
Despite its proximity to gold-rich countries such as Peru and Bolivia, Paraguay has seen little to no mineral exploration over the years. Until now, Paraguay's mining potential has been restricted by large fiscal and trade deficits, limited private investment and political instability that impeded the country's ability to move forward economically.
While Paraguay's economy has been heavily influenced by political uncertainty and deficient infrastructure, the country has managed to rise above these obstacles. In 2017, Paraguay's gross domestic product (GDP) grew by 4.95 percent compared to the previous year, reflecting a positive long-term growth trend that began in 2013, when the country's GDP rose by 8.42 percent compared to 2012.
Historical mining and production in Paraguay has largely revolved around iron and cement. In 2016, the country generated roughly 35,000 metric tonnes (Mt) of raw steel and 50,000 Mt of pig iron. In 2017, Industria Nacional del Cemento (INC), a state-owned cement production company, was producing 55,000 bags of cement per day. Paraguay's options expanded in 2010 when a world-class deposit of ilmenite, a form of titanium ore, was discovered. Large-scale resource development of the approximately 20 billion tonne deposit could make Paraguay the world's largest titanium producer.
South America is well-known for widespread, high-grade gold mineralization. In 2017, Bolivia, Paraguay's northern neighbor with which it shares a 753 kilometer border, produced a total of 24,889 kg of gold. In the same year, gold exports from the nearby Peru amounted to nearly US$8.5 billion. While Paraguay has seen little to no mineral exploration until recently, discovery potential remains incredibly high based on its prolific neighbors, creating a significant opportunity for new exploration.
Major exploration projects underway in Paraguay
Over recent decades, a handful of commercial mining companies have begun operating in Paraguay in search of both uranium and gold. INN lists two of the most well-known gold projects currently underway in the country's fast-growing mineral industry.
Paso Yobai
One of the earliest mineral exploration companies to solidify its position in Paraguay was Canadian company Sterling Metals (TSXV:SAG), previously Latin American Minerals. The Paso Yobai mining district is located roughly 150 kilometers from Paraguay's capital city, Asunción. The project covers roughly 80 hectares, including 850 meters of the Paso Yobai gold trend, an 8 kilometer long and 300 meter wide gold soil anomaly. Primary mines located within the district are producing high-purity gold ore with rates as high as 77 percent.
In 2018, Latin American Minerals sold its Paso Yobai gold project to a local consortium, the Asociación de Pequeños Mineros (Small Miners Association). However, the Association had little to no mining and production experience, resulting in a subpar 30 percent recovery rate. As the cost of mining began to outweigh gains, the property was acquired by the Paraguay Mineral Mining SA (PMMSA), whose technical team offers decades of experience with specialized extraction and chemical recovery.
Tierra Dorada
The Tierra Dorada project owned by the Golden Arrow Resources (TSXV:GRG,FSE:G6A,OTCQB:GARWF) is a district-scale high-grade gold project that covers 64,000 hectares surrounding the Paraguayan city of Villa Florida. Like most gold mining companies in the country, the Tierra Dorada project is in exploration stages. However, unlike most companies, initial findings include high-grade showings of up to 143.4 grams per tonne gold (g/t) and 95.8 g/t silver over 0.58 meters, as well as 89.5 g/t gold and 61 g/t silver over 0.93 meters.
The Tierra Dorada property is located in an underexplored area underlain by crustal rocks that date back to the Precambrian era. Mineralization styles exhibited by extensive sampling have shown many geological similarities to significant Orogenic-type gold deposits in prolific terranes found in Canada, West Africa and Brazil, representing the project's district-scale potential.
Takeaway
The potential for gold in Paraguay has only recently been recognized by commercial mining interests. As district-scale gold opportunities are identified, acquired and developed, a handful of companies are well-positioned to capitalize on what may quickly become one of the world's most important precious metals producers.
---
This INNSpired article was written according to INN editorial standards to educate investors.