Nexus Gold CEO: Nexus Reset Produces Capital, Board Strength and Project Validity
Jul. 23, 2018 02:05PM PST
Precious Metals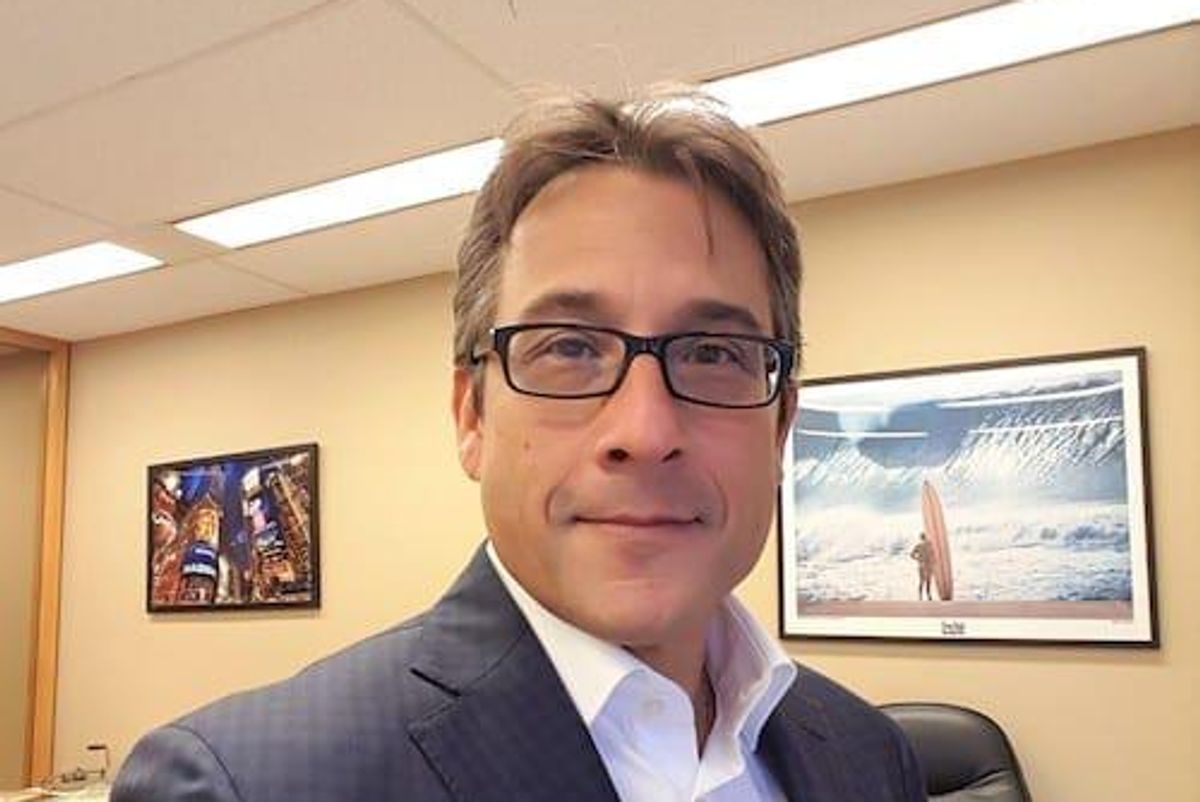 Nexus Gold CEO Alex Klenman provides an update on the company's gold properties in Burkina Faso and outlines the advantages of having Sandstorm Gold as an investor.
Nexus Gold (TSXV:NXS,OTCMKTS:NXXGF,FWB:N6E) CEO Alex Klenman discusses the significant findings on the Bouboulou and Rakounga concessions and what that means going forward.
In the interview below, Klenman provides an update on the company's gold properties and the benefits of mining in Burkina Faso. He also discusses the significance of Sandstorm Gold's (TSX:SSL,NYSEAMERICAN:SAND) investment in Nexus and the validity it brings to the projects.
Below is a transcript of our interview with Nexus Gold CEO Alex Klenman. It has been edited for clarity and brevity.
Investing News Network: Please give our investor audience an overview of Nexus Gold and your three gold concessions in Burkina Faso.
Nexus Gold CEO Alex Klenman: Nexus controls three properties that comprise a total of approximately 480 square kilometers of highly prospective ground in Burkina Faso, West Africa. Burkina Faso is a small gold-rich country with an active mining sector.
Our Bouboulou property is an advanced-stage exploration project on the Boromo Greenstone Belt, which hosts numerous deposits and producing mines. We have been able to confirm five mineralized zones with what appears to be an expanding footprint, so we're excited about Bouboulou. It's our main focus and we hope to turn it into a compliant resource.
The Rakounga concession, our second property, which measures 250 square kilometers, is next door and contiguous to the Bouboulou property, essentially creating a sizeable 288-square-kilometer combined project. Rakounga contains three mineralized zones that we've confirmed through drilling in 2017. The results we've found on the property are similar to what we've found at Bouboulou, so we're very intrigued by that and believe there is a relationship between the zones at Bouboulou and at Rakounga.
Finally, our 178-square-kilometer Niangouela property is more of an earlier-stage, grassroots play, but has great potential. In early 2017, we made a high-grade discovery there with bonanza-grade samples and some significant drill intercepts. A second round of drilling was not able to replicate the same type of results from the first round, but it is a very compelling early stage project, and we intend to keep working it as grades like that are rare.
INN: How does Burkina Faso compare to other mining jurisdictions in the world?
AK: Burkina Faso is a mining-friendly jurisdiction, but it is in West Africa, a different environment than other places. The most concern we get or hear about is in regards to geopolitical stability, but really it's not a problem, particularly where we are. Burkina Faso is a stable country, but it does face challenges as many countries do in that part of the world. The infrastructure is great: we have paved roads, power, everything is there, including mining support, suppliers and a skilled workforce
Nexus worked in Nevada before moving to Burkina Faso, and in some ways Nevada proved to be a more difficult working environment. I'm not saying you can parachute in an inexperienced crew and get the work done, but if you have the experience and people who speak the language, understand the customs and culture of the area as well as how to work with the government and in that environment, then you can succeed there. Burkina Faso is also one of the only places left on the planet where junior companies like ours can acquire sizeable land packages with upside potential in and around major mining companies. If you have the experience, it's a great place to work.
INN: Please tell us about the exploration activities you've conducted on the Burkina Faso properties to date. Are there any findings you'd like to highlight?
AK: We were able to put approximately $1.7 million into the ground over the last part of 2016 and through the 2017 calendar year, which is a lot for a micro-small-cap company. We completed a number of drill and sampling programs, and the results of those work programs did indeed bear fruit.
On the Bouboulou-Rakounga combined concession, we've confirmed eight different mineralized zones with more to be confirmed through sampling and drilling in the coming months. Our feeling is that the work we're doing will expand the footprint between the known zones at both Bouboulou and Rakounga. There are three known gold trends approximately 5 kilometers in length on the Bouboulou concession. Two of these trends extend out and through the Rakounga concession and we're in the process of determining the relationship between those trends and the identified mineralized zones. In all we could be looking at as much as 16 kilometers of trend.
INN: What has been the significance of Sandstorm Gold's investment in the company? How will that contribute to the company's future work?
AK: Sandstorm's involvement with Nexus adds a level of validity to what we're doing, certainly if you're a retail investor looking in. Sandstorm's due diligence is thorough, they don't just invest in any company. They like West Africa because they understand the area and the opportunities that exist there. Sandstorm is a royalty and streaming company, so they make these investments and receive cashflow deals that often kick in much later on. But they have already established a presence in Burkina and have deals in place with larger companies like Orezone Gold (TSXV:ORE) and Endeavour Mining (TSX:EDV). Sandstorm's investment also potentially gives us access to their marketing department through something they call Launch Lab, and it looks like it will really benefit our own marketing efforts and will expose us to more opportunities over the coming year.
INN: Savvy investors know strong management is key to a company's success. What do the recent board and management changes mean for the company?
AK: 2017 was overall a good year for the company, particularly on the ground in Burkina. However, from a market cap and share price perspective, the last few months of 2017 went off the rails. Our share price suffered in a way that was entirely disconnected with the quality of the work we did and the results we generated. There are more than a few theories as to what happened, but in any case this raised doubts on how we as a company would or could move forward. Ultimately, we made some changes. I moved from the chairman's role to a more day-to-day position as president and CEO. I'm far more hands on than before, and so far, through the first half of 2018, we've raised money, added strength to the management team and we're back on the ground getting the work done.
One thing I was able to do was add experience to the board. I extended an invitation to Ian Stalker to join us earlier this year, and after meeting with our vice president of exploration, Warren Robb, and learning about the projects, he accepted a board position. Ian is a seasoned and well-respected mining personality, and in particular he has had a lot of success in West Africa. Ian has been involved more or less in the evolution of approximately eight to 12 different mining projects from development all the way through to mining stages. Having Ian on our board, along with Sandstorm's investment, strengthens us and lends credibility to our efforts.
Hopefully we will continue to attract experienced people to our company. We want to finish building our team so we can push Nexus to where we need to be in the next couple of years. We have great projects, experienced people, and we're capitalized with a very attractive and manageable share structure. We've ticked a few key boxes, and will continue to do so moving forward.
CEO interviews are part of investor education campaigns for clients advertising on the Investing News Network. Important news is contextualized by CEOs, and the resulting interviews are disseminated to the Investing News Network audience because they have value to market watchers.
The Investing News Network interviews a CEO for an understanding of their perspective on the company, the investment potential of the company and market news related to the company. The information contained here is for information purposes only and is not to be construed as an offer or solicitation for the sale or purchase of securities.
Investing News Network websites or approved third-party tools use cookies. Please refer to the cookie policy for collected data, privacy and GDPR compliance. By continuing to browse the site, you agree to our use of cookies.