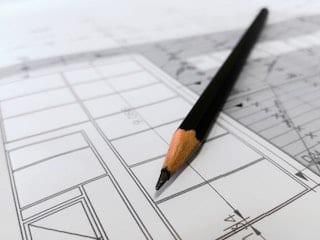 The expansions will take place at Kinross Gold's Tasiast and Round Mountain mines. Its share price sunk on the news, but is up over 30 percent year-to-date.
Kinross Gold (TSX:K,NYSE:KGC) plans to spend over $1 billion to expand two of its gold mines.
"We are delivering on our strategy while opening a new chapter as we invest in our long-term future growth. In short, this is great news for our shareholders," said company President and CEO Paul Rollinson.
The company's share price was down over 5 percent on Monday (September 18) after the announcement. Macquarie analyst Michael Siperco said was it was likely a "sell the news" scenario because the market expected the expansions to be approved. The company's share price has gained over 32 percent year-to-date.

Tasiast to be a "world-class mine"
One of the two expansions will take place at Kinross' Tasiast mine in Mauritania, West Africa. The $590-million project is expected to increase mill capacity to 30,000 tonnes per day, up from 12,000 tonnes per day, and will allow the mine to produce an average of 812,000 ounces of gold per year for the first five years after the expansion is complete.
A Phase 1 expansion is currently taking place at Tasiast, with full commercial production expected in Q2 2018; construction for the newly approved Phase 2 expansion is expected to start in early 2018. Phase 2 will involve building a new larger ball mill to replace the existing two mills, as well as adding a new power plant to supply the mill. Commercial production for Phase 2 is expected to begin in Q3 2020.
Over the course of its life Tasiast will generate $2.2 billion in free cash flow and will have a NPV of $1.43 billion. The Phase 2 expansion has an estimated incremental IRR of 24 percent, assuming a gold price of $1,200 per ounce and an oil price of $55 per barrel.
Round Mountain to gain five more years
Kinross also said it will go ahead with a plan to extend the life of its Nevada-based Round Mountain mine by five years. The expansion is expected to cost $445 million, and will raise Round Mountain's life-of-mine production by 1.5 million ounces of gold.
The expansion has an incremental IRR of 13 percent and an incremental NPV of $135 million based on $1,200 gold and $55 oil. A feasibility study completed for the expansion contemplates a layback of the current pit, construction of a new carbon-in-column plant and heap leach pad, additions to the mining fleet and equipment, as well as the relocation of some existing infrastructure. Production of the first low-grade ore from the expansion is planned for mid-2019.
Analysts positive on expansions
The company expects to finance both projects with its "strong" balance sheet, existing liquidity and operating cash flows. Kinross has cash and cash equivalents of $1,061.3 million and available credit of $1,433.1 million, for total liquidity of approximately $2.5 billion as of June 30, 2017.
Analysts at Raymond James said in a note released Monday that they view the expansions as positive. While they expected the Tasiast Phase 2 expansion to move forward, the CAPEX and early life production levels outlined are better than what they expected.
In the note, the analysts say that the Round Mountain expansion results in a more stable production profile through the early part of the 2020s. It also "generates more ounces from one of Kinross' lowest political risk exposure mines creating greater production balance across its portfolio of mines." Raymond James is maintaining its "outperform" rating for Kinross Gold with a $6 target price.
Don't forget to follow us @INN_Resource for real-time news updates!
Securities Disclosure: I, Melissa Shaw, hold no direct investment interest in any company mentioned in this article.