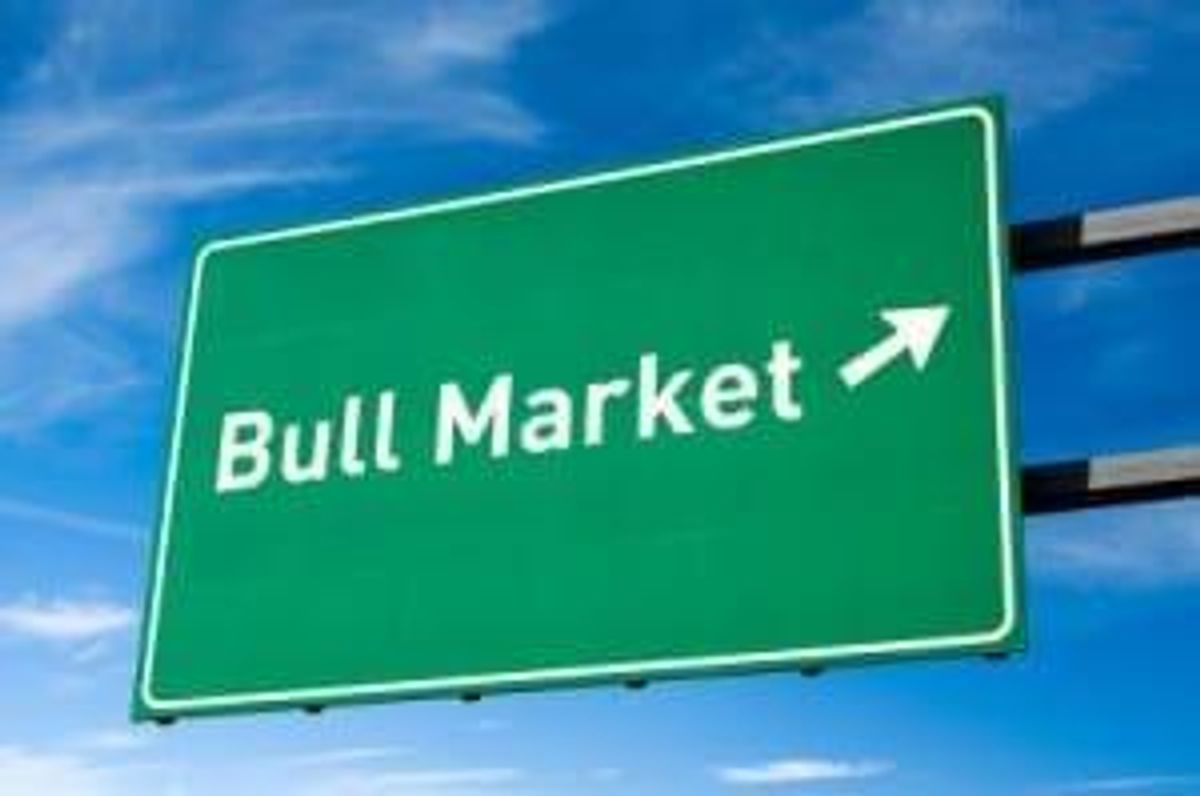 James Dines recently spoke with the Investing News Network about how gold and cannabis fared in 2016, and what's in store for 2017.
Gold and cannabis fall on completely different ends of the spectrum, but both sectors have blossomed in 2016.
James Dines, who has long been known for making contrasting predictions from what others say in a number of markets, recently spoke with the Investing News Network's Nick Smith, about how the gold and cannabis sectors looked in 2016, and what to look for in 2017.
In particular, Dines shed light on what he feels the biggest news of 2016 was, what he looks for in a cannabis stock, and what is exciting about 2017.
James Dines publishes over at The Dines Letter, which offers advice and information for traders and investors. According to its website, "The Dines Letter encompasses a vast variety of material based on years of observation and study, encompassing and including these four main areas that combined are called DIQUIN (The Dines Quintet Method of Investing)." He can also be reached at 1-800-84-LUCKY (1-800-845-8259).
Below is a transcript of the interview. It has been edited for clarity and brevity. Read on to see what Dines had to say.
INN: As we come to the end of 2016 when you look back what did you think was going to happen this year in the resource sector?
JD: We flashed a buy signal, a very lucky one, in February of 2009 just within four days of the low. Then we rode the uptrend all the way up until the end of 2014. At that point we flashed a sell signal because major trend lines were broken; since then the averages have been flat. This is possibly a top formation. It's a neutral formation, so I was bearish or negative and adamant in the market in January of last year and that worked very well with two exceptions. Number one: we turned on bullish on gold in February and also on marijuana stocks.
They've had phenomenal years. We've had great a year this year even though I'm bearish on the market.
INN: What was the biggest news this year that you feel when you look at the resource or the marijuana sector?
JD: Well for marijuana I recommended them because I knew they'd be on the election in California which is the biggest state. I've been watching it for the last few years and the trend was inexorable and more and more people were in favor of legalizing it. There was such a negativity to it that I thought it would be a good opportunity. A lot of these stocks were so depressed, beaten down and ignored, that they were literally selling for pennies and we got into some of those very low priced stocks. One of them is up 1,600 percent percent in the last seven months.
The other news was of course gold. We turned bullish on that early in the year. Gold and silver have had phenomenal rises. The golds and silvers have moved down now, and what I'm waiting for is a bottom. That should happen by early 2017, and should carry gold and silver much higher. We will need to get a little closer to the year before I can reaffirm that prediction.
INN: When people look at a resource stock there are certain methods to evaluate whether that could be good purchase, land package, management finance. What do you look at in a cannabis stock? What are the fundamentals that you look at?
JD: The way you find the stocks is first of all trying to get the names that are out there, the ones that are on stand and go through those and look for size or growth of income. In this case most of these companies are one, two, three years old so there's not a lot of past history to use.
So if you get in really rock bottom of new bull markets, that's the way to make serious money. So with marijuana, I tried to find out which ones were listed and in exchange and there were almost none. But, there was one called Canopy Growth (TSX:CGC), and I knew that when the excitement of the election in California happen that would mean that one in six of Americans were in favor of legalizing marijuana, which was a huge change, and that they would be looking for stocks to buy and the rest of the security analysts were completely asleep.
INN: So cannabis and gold were things you were looking at for 2016. As we look now for 2017 what is exciting you about the future?
JD: I think the biggest event that happened here was the victory by Donald Trump, which I think is fair to say was a political earthquake in this country. I think the ramifications have not actually been felt.
Something big is going to happen. I think that gold, which is the ultimate repository, is going to one area. Bitcoins are also in uptrend which is also suggestive of some kind of trouble in the currencies market. Silver has got to be one of the most underpriced metals in the world. There are other areas that I'm watching, but to me we are at a very important threshold. Either this thing is going to breakdown entirely with under a debt currency crisis or Trump will somehow pull some magic tricks again.
He is the only politician that has mentioned the Feds and doing something about that. He's hostile to the Fed which he should be. They're the ones who are responsible for seven years of zero interest rates to stimulate the economy and it's not stimulated.
I think there will be a big shakeup in the American economy, and that of course impacts the world. I think Trump's victory was a seminal event and I think that is going to have ramifications to everybody.
In terms of stocks to buy, I would be very cautious.
The one thing I'm sure of though is that gold and silver will come out ahead somehow because it is the ultimate currency. Bitcoin has got a chance and possibly other old currencies might come in.
In terms of stocks, the two I favor are Agnico Eagle Mines (TSX:AEM), which is great management, and they're gold and silver and also Pan American Silver (TSX:PAA) is very high quality. They've got a nice property in Argentina. Argentina has just gotten a pro-capitalist government so I think that stock is not yet fully expressed as a potential but that's more for conservative people who want to just hold this things for a while.
INN: Okay. Thank you so much.
Don't forget to follow us @INN_Resource for real-time news updates.
Securities Disclosure: I, Jocelyn Aspa, hold no direct investment interest in any company mentioned in this article.
Editorial Disclosure: The Investing News Network does not guarantee the accuracy or thoroughness of the information reported in the interviews it conducts. The opinions expressed in these interviews do not reflect the opinions of the Investing News Network and do not constitute investment advice. All readers are encouraged to perform their own due diligence.
Investing News Network websites or approved third-party tools use cookies. Please refer to the  cookie policy for collected data, privacy and GDPR compliance. By continuing to browse the site, you agree to our use of cookies.