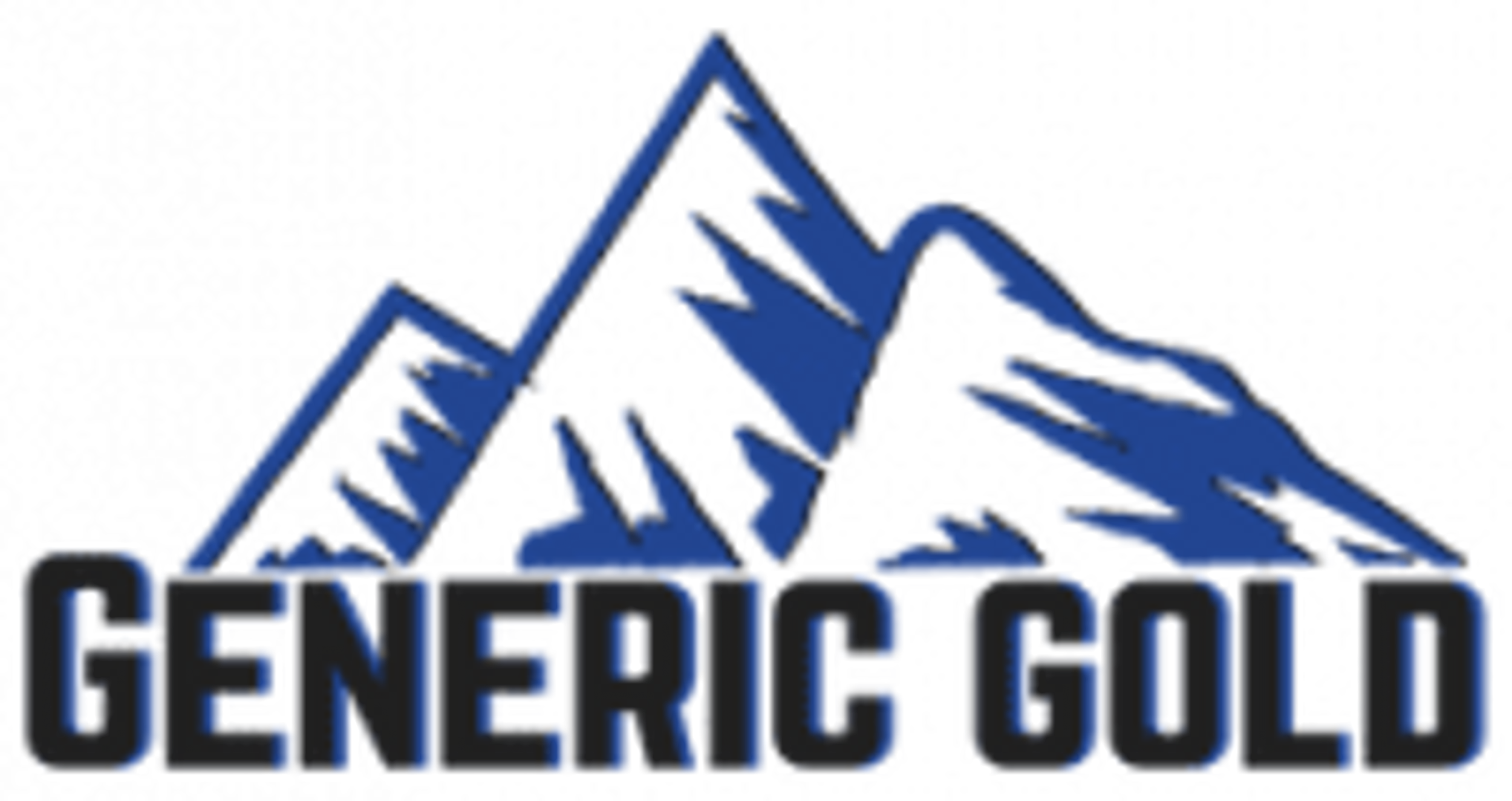 Generic Gold Corp. (CSE:GGC) (FSE: 1WD) ("Generic Gold" or the "Company") is pleased to announce the initiation of a reverse circulation ("RC") drill program on its Goodman property in Yukon, Canada.
Generic Gold Corp. (CSE:GGC) (FSE: 1WD) ("Generic Gold" or the "Company") is pleased to announce the initiation of a reverse circulation ("RC") drill program on its Goodman property in Yukon, Canada.
The drilling program will consist of approximately 400 metres testing coincident geophysical and geochemical anomalies that occur within and at the margin of the Murphy Intrusion. This intrusive body, inferred from airborne geophysics and prospecting, is approximately 5 by 1.5 kilometres in size and coincident with significant soil geochemistry (up to 324 ppb Au, 782 ppm Sb, 809 ppm As) and prospecting results (up to 0.4 g/t Au, >2000 ppm Sb, and 3100 ppm As). An induced polarization geophysical program completed late in the 2017 field season identified numerous drill targets that correlate directly with several of these geochemical anomalies. A first pass drilling campaign completed during the fall of 2017 identified gold in bedrock up to 0.14 g/t Au over 14 metres in the metasedimentary rocks proximal to the Murphy Intrusion (see Generic Gold press release dated March 20, 2018). This drilling campaign is the first time the Murphy Intrusion and associated anomalies will be tested, both of which share many similarities to Victoria Gold's neighbouring Eagle Gold project which is currently in the construction phase.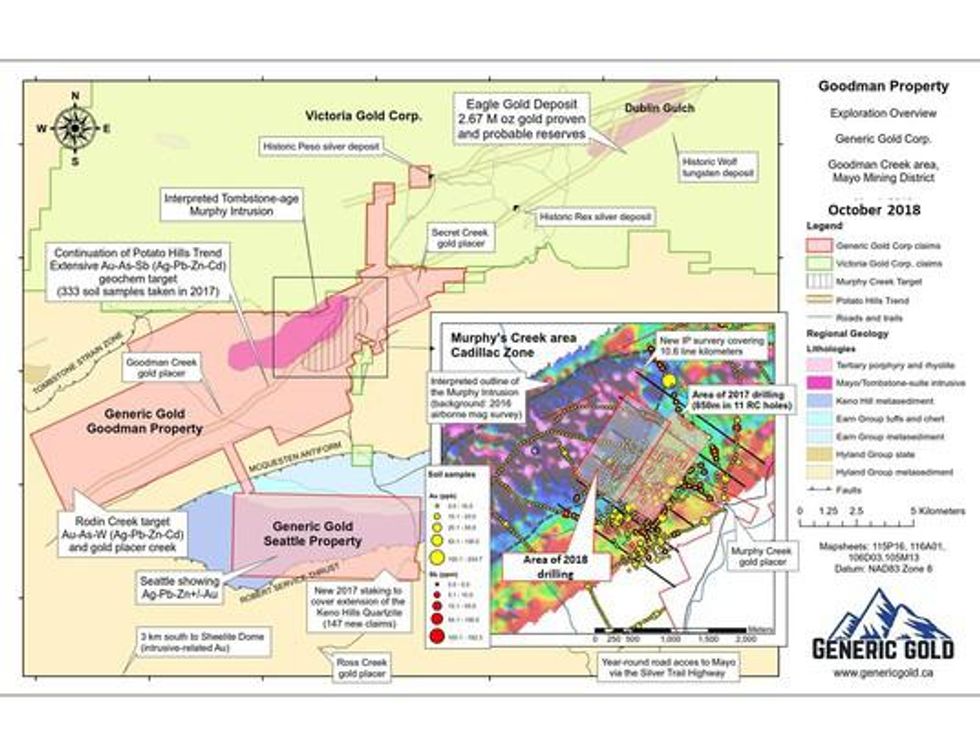 Figure 1: Overview of the Goodman property geology, geophysics, geochemistry, and Company exploration highlights.
To view an enhanced version of Figure 1, please visit:
http://orders.newsfilecorp.com/files/3923/40411_a1539722896200_4.jpg
Figure 2: Chargeability anomalies from the 2017 induced polarization survey on the Goodman project. The anomalies (pink) on the left side of both survey lines are coincident with the Murphy Intrusion and indicate large chargeable sources which may be indicative of disseminated sulfides.
To view an enhanced version of Figure 2, please visit:
http://orders.newsfilecorp.com/files/3923/40411_a1539722896403_47.jpg
The Goodman property covers an area of roughly 19 x 5 kilometres, located 40 kilometres northwest of the village of Mayo, and is accessible by a government-maintained all-season road. The property is in the Mayo mining district, and is contiguous with Victoria Gold's Eagle Gold project (Proven & Probable Reserves 2.67 Moz Au (Victoria Gold Corp. Feasibility Study, October 26, 2016)), along the interpreted extension of the Potato Hills Trend. The Goodman property is also proximal to Alexco Resources' Keno Hill Silver District project and Golden Predator's Gold Dome project.
Debt Settlement
The Company announces that it has entered into a debt settlement agreement with an arm's length creditor pursuant to which the Company has agreed to settle an aggregate of $60,187 of indebtedness through the issuance of an aggregate of 267,500 common shares of the Company at a price of $0.225 per common share. The common shares issued pursuant to the debt settlement will be subject to a four month and one day hold period pursuant to applicable securities laws.
Grant of Options
Lastly, the Company announces that it has granted an aggregate of 540,000 options to purchase common shares of the Company exercisable at a price of $0.25 per share for a period of three (3) years from the date of issuance, to certain officers, directors, and consultants of the Company, in accordance with the terms of the Company's stock option plan. The options vest immediately upon issue. The common shares issuable upon exercise of the options are subject to a four-month hold period from the original date of grant.
Qualified Person
Kelly Malcolm, P.Geo., President and CEO of Generic Gold, a Qualified Person as that term is defined by Canadian regulatory guidelines under National Instrument 43-101, has prepared and approved the technical information contained in this press release. Mr. Malcolm has planned and will manage the exploration program.
About Generic Gold
Generic Gold is a Canadian mineral exploration company focused on gold projects in the Tintina Gold Belt in the Yukon Territory of Canada. The Company's exploration portfolio consists of nine projects with a total land position of 37,877 hectares, all of which are 100% owned by Generic Gold. Several of these projects are in close proximity to significant gold deposits with multi-million ounce NI 43-101-compliant resources, including Goldcorp's Coffee project, Victoria Gold's Eagle Gold project, White Gold's Golden Saddle project, and Western Copper & Gold's Casino project. Generic Gold's board of directors and management team is led by experienced mining industry professionals, with expertise in exploration, finance, capital markets, and mine development. For information on the Company's property portfolio, visit the Company's website at genericgold.ca.
For further information contact:
Kelly Malcolm, President and CEO
Tel: 647-299-1153
kmalcolm@genericgold.ca
NEITHER THE CANADIAN SECURITIES EXCHANGE NOR THEIR REGULATION SERVICES PROVIDERS ACCEPT RESPONSIBILITY FOR THE ADEQUACY OR ACCURACY OF THIS RELEASE.
Certain statements in this press release are "forward-looking" statements within the meaning of Canadian securities legislation. All statements, other than statements of historical fact, included herein are forward-looking information. Forward-looking statements are necessarily based upon the current belief, opinions and expectations of management that, while considered reasonable by the Company, are inherently subject to business, economic, competitive, political and social uncertainties and other contingencies. Many factors could cause the Company's actual results to differ materially from those expressed or implied in the forward-looking statements. Accordingly, readers should not place undue reliance on forward-looking statements and forward-looking information. The Company does not undertake to update any forward-looking statements or forward-looking information that are incorporated by reference herein, except in accordance with applicable securities laws. Investors are cautioned not to put undue reliance on forward-looking statements due to the inherent uncertainty therein. We seek safeharbour.
Click here to connect with Generic Gold Corp. (CSE:GGC) (FSE: 1WD) for an Investor Presentation
Source: www.newsfilecorp.com
Featured
Investing News Network websites or approved third-party tools use cookies. Please refer to the cookie policy for collected data, privacy and GDPR compliance. By continuing to browse the site, you agree to our use of cookies.