Exploration Outlook, ESG and More: Mines and Money London, Day 1
Nov. 25, 2019 10:08AM PST
Precious Metals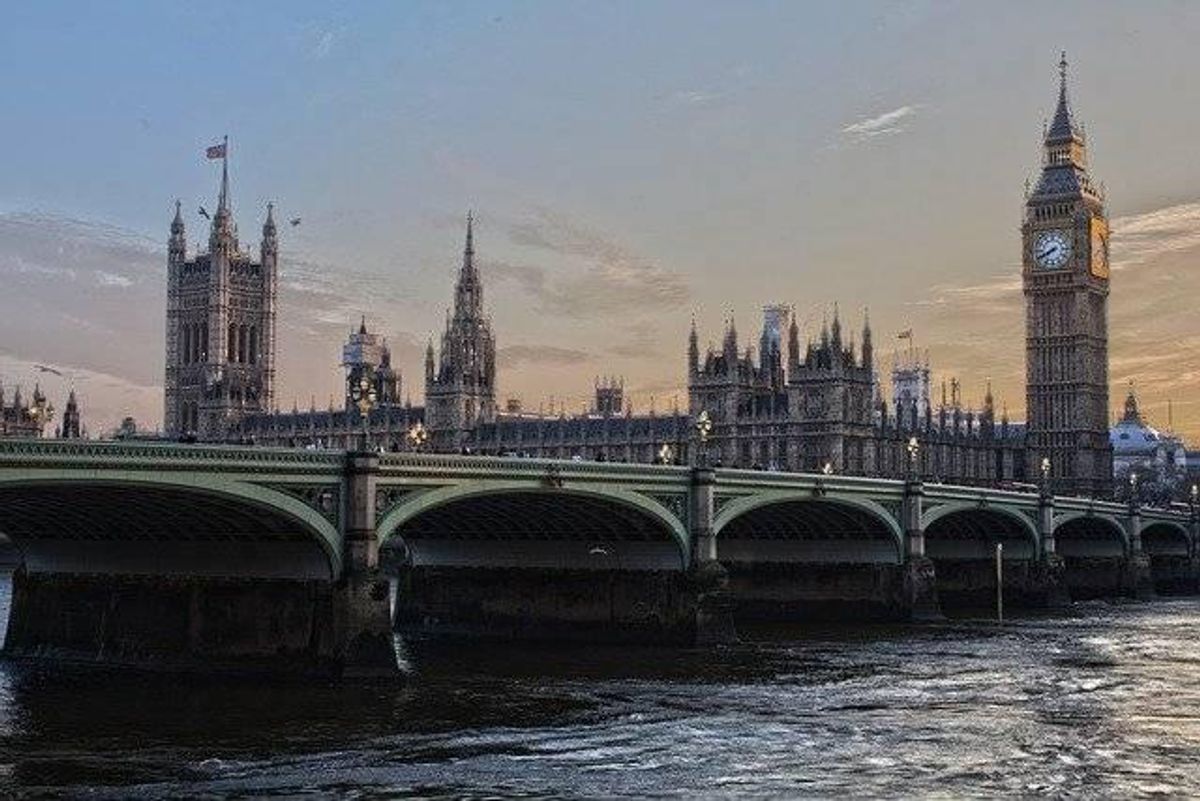 ESG and the outlook for resouce exploration were just a few of the topics covered on the first day of Mines and Money London.
This year's Mines and Money London event kicked off on Monday (November 25), and the three day conference quickly got off to a busy start.
Day one featured a talk on the outlook for exploration, heated pitches from junior miners and more.
If you didn't make it to the show or just weren't able to take everything in, read on for a brief overview. And don't forget to check back for our coverage of days two and three!
What's next for resource exploration?
Rick Rule of Sprott (TSX:SII) was the first speaker at the conference, and he used his time to discuss the state of exploration in the mining industry. In his opinion, the resource space has faced at least two decades of underinvestment and misinvestment in exploration, with major miners in particular treating it as something that can be put on the backburner when times are tougher.
.@RealRickRule takes the stage at #MinesAndMoneyLondon – says with a couple of exceptions major miners have underinvested in exploration for a very long time. pic.twitter.com/eauzUYM67I

— Resource Investing (@INN_Resource) November 25, 2019
That said, Rule emphasized that he has high hopes for the future of exploration, saying what will really surprise investors in the next bull cycle is that the takeout prices for tier one and two discoveries will be "absolutely eye popping." He believes the mining industry needs high-quality discoveries more than it's needed them in 40 years, and once a few of them have happened hope will return to the space.
"My suspicion is … after we've seen two or three discoveries where stocks go 15 to one, 30 to one, 40 to one, 100 to one, hope and liquidity probably return to the junior sector. Probably return to the best teams first. But there is nothing that inspires greed and larceny in speculators quite like success," he said.
Investors now recognizing ESG efforts
Environmental, social and corporate governance (ESG) also got some time in the spotlight on Monday via a panel featuring Elaine Dorward-King of Newmont Goldcorp (TSX:NGT,NYSE:NEM), Sam Pazuki of OceanaGold (TSX:OGC,ASX:OGC,OTC Pink:OCANF) and others.
ESG is often ignored at other mining investment conferences so I'm delighted we have it as a keynote session for this year's event courtesy of session sponsor satarla #MinesandMoneyLondon pic.twitter.com/fuSpIjQxX1

— Andrew Thake (@norwich4862) November 25, 2019
ESG, which is also known by names such as impact investing and green investing, is a topic that is receiving increasing attention in the resource industry as investors become more interested in putting money into conscientious and sustainable companies.
However, in his introduction to the panel, Andrew Thake of Mines and Money highlighted that while ESG is important and is gaining more traction, it often doesn't get talked about at mining events.
"#Mining companies have been doing #ESG for many years, but with the increase in social media #investors are paying more attention to it" – Sam Pazuki @OceanaGold #MinesandMoneyLondon pic.twitter.com/PwtTD3a0Y7

— Mines and Money (@MinesAndMoney) November 25, 2019
Indeed, as the panelists noted, while ESG efforts have been part of the mining industry for years, it's only more recently that investors have begun to take notice and consider ESG when allocating capital.
Juniors face off in heated pitch battles
The first day of Mines and Money London also included two pitch battle "heats" between precious metals companies. Two sets of five companies made their best pitches to a panel of five expert judges.
Round one, held in the early afternoon, included Auryn Resources (TSX:AUG,NYSEAMERICAN:AUG), Adriatic Metals (ASX:ADT), Panthera Resources (LSE:PAT), K2 Gold (TSXV:KTO,OTC Pink:KTGDF) and Barsele Minerals (TSXV:BME). Panthera emerged as the favorite among the judges, with three out of five making the company their choice, but Auryn Resources was the crowd's selection.
#Mining pitch battle on now at #MinesAndMoneyLondon – up first is K2 Gold, facing questions on unlocking geologic potential and jurisdiction. pic.twitter.com/yza1KxUDA1

— Resource Investing (@INN_Resource) November 25, 2019
Round two, held later in the day, saw five different judges hear from another five companies: Orsu Metals (TSXV:OSU), Altamira Gold (TSXV:ALTA,OTC Pink:EQTRF), Mako Gold (ASX:MKG), Ethos Gold (TSXV:ECC,OTCQB:ETHOF) and Black Dragon Gold (ASX:BDG). This time, Mako Gold was the top pick from the judges, with three backing the company, while voters in the audience selected Altamira.
Mines and Money London will continue to host pitch battles over the next two days, with the winner of each heat eventually participating in a grand finale competition.
Zinc, lithium miners facing obstacles
Resource conferences often focus heavily on gold, but that wasn't the only metal in the spotlight on the first day of Mines and Money London. Others, including zinc and lithium, got time in the sun as well.
Speaking about zinc, Alice Fox of CRU Group said that miners are under pressure right now for a range of reasons, including low prices, higher treatment charges and less support from by-product credits.
#Zinc miners are under pressure for a variety of reasons, says Alice Fox of @CRUGROUP. Those include lower zinc prices, higher treatment charges and less support from by-product credits #MinesAndMoneyLondon

— Resource Investing (@INN_Resource) November 25, 2019
According to Fox, the typical zinc mine derives only about 50 percent of its revenue from zinc and the rest from by-product credits.
On the demand side, she said global zinc demand growth is seen slowing to an average of only 0.8 percent from 2020 to 2024. Part of the reason is that it's possible China has reached peak zinc consumption; it may not be able to be relied upon as the top consumer of the metal in the future.
Some zinc miners are already reacting to these circumstances by placing assets on care and maintenance, and Fox noted that uncommitted zinc projects may have to wait to come online.
As mentioned, lithium also got some exposure, with lithium consultant Rodney Hooper presenting on lithium-processing technology and the challenges it is creating for companies in the space.
. @RodneyHooper13 presenting on #lithium at #MinesAndMoneyLondon – takeaways include:
– there's value in integrated projects outside Western Australia
– hydroxide is the favored chemical pic.twitter.com/9dWFYsEwfU

— Resource Investing (@INN_Resource) November 25, 2019
Speaking to the Investing News Network after his presentation, Hooper explained that with electric vehicles coming into play it has become hard for some lithium miners to meet end users' needs.
"Companies are having to evolve with tightening requirements and getting the impurities down. It's not a grade issue. You know, battery grade is one thing, but to be battery qualified you need grade and impurities. And then other issues come into play. But those two are the most important."
Check back on Tuesday (November 26) and Wednesday (November 27) for our coverage of Mines and Money London days two and three. And stay tuned as we begin to post interviews with Hooper and others on our YouTube channel.
Don't forget to follow us @INN_Resource for real-time updates!
Securities Disclosure: I, Charlotte McLeod, hold no direct investment interest in any company mentioned in this article.
Investing News Network websites or approved third-party tools use cookies. Please refer to the cookie policy for collected data, privacy and GDPR compliance. By continuing to browse the site, you agree to our use of cookies.