Emerging Gold Producers in British Columbia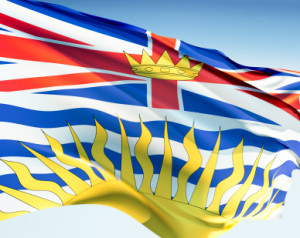 The gold mining industry has been booming in British Columbia over the past decade, and many companies are beginning further exploration and production at their properties.
New Gold (TSX:NGD)
Intermediate gold company New Gold Inc. operates mines in Canada as well as the United States, Mexico, Australia and Chile. In British Columbia, its main asset is the New Afton Mine, located west of Kamloops. The mine's estimated available gold reserve is 1.05 million ounces.
In addition to New Afton, New Gold also owns 100 percent of the Blackwater project, which was acquired in June 2011. Blackwater is located just south of Prince George and is currently in the exploration stage, though research suggests it could hold 2.66 million ounces of gold. The company expects to reach between 440,000 and 480,000 ounces of total gold production this year.
Imperial Metals Corporation (TSX:III)
Based in Vancouver, British Columbia, Imperial Metals works in mine exploration, development and operations. The majority of its assets are in British Columbia, though it also owns the Sterling Mine in Nevada. In 2012, the company produced 53,525 ounces of gold, but it plans to increase output to 54,600 ounces in 2013.
Currently, Imperial Metals operates the Mount Polley copper and gold mine in British Columbia, and its Red Chris property is in development in the area as well. The company expects 43,000 ounces of gold production in Mount Polley this year.
Taseko Mines Limited (TSX:TKO) 
Like Imperial Metals, Taseko Mines is headquartered in Vancouver. It currently has four mines in development and production, but the New Prosperity and Harmony Gold projects are the ones that mine gold.
The New Prosperity asset, located in the Cariboo-Chilcotin area, is in the environmental assessment process, but the company estimates it holds 13.3 million ounces of gold and 5.3 billion pounds of copper. The Harmony site is also a part of Taseko Mines' long-term development plan and consists of 58 mineral claims.
AuRico Gold (TSX:AUQ)
Gold mining and exploration company AuRico Gold owns mines throughout Canada and Mexico. Its Young-Davidson mine, located in Ontario, is the only Canadian mine currently in operation. However, the company is in the process of exploring the Kemess Mine for its Kemess Underground project in British Columbia.
The mine is located just north of the previously active Kemess South mine, which produced almost 3 million ounces of gold during its lifetime. Studies show the Kemess Underground asset could reach an annual output of 105,000 ounces of gold. AuRico intends to continue assessing the potential of the project over the next two years.
Thompson Creek Metals Company (TSX:TCM)
The North American mining company has four properties in British Columbia. One is in operation, two are in exploration and the final is in construction and development. Mount Milligan is Thompson Creek's major copper and gold project and is currently in the construction phase.
Located northwest of Prince George, the company expects the mine will be in operation by the third quarter of 2013. The average annual production of gold in Mount Milligan over 22 years is projected to be 194,500 ounces.