Unlocking Value in Montana's Historic Mining Camps
Oct. 11, 2017 04:35PM PST
Precious Metals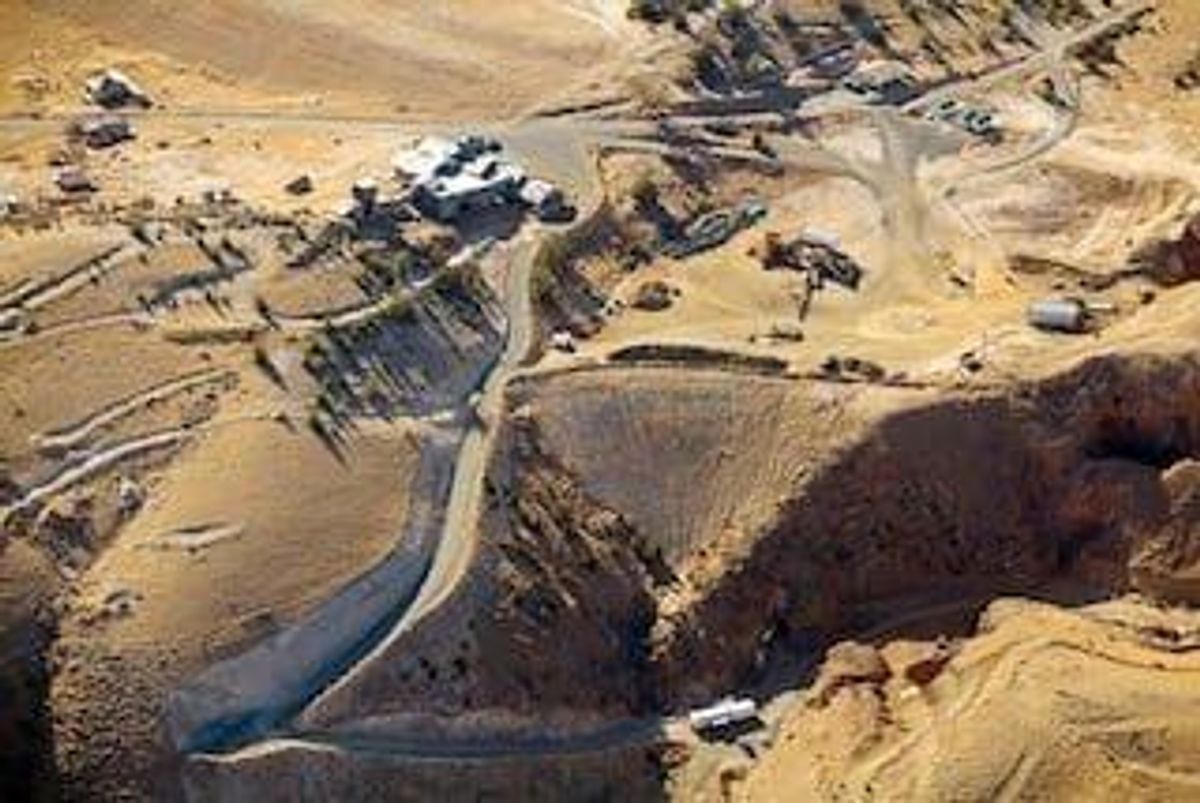 Forward-thinking geological teams are setting their sights on historic mining camps instead of surface exploration techniques.
The old adage "the best place to find a new mine is in the shadow of an old mine" is more than just a quaint saying. The phrase, well known to many in the world of resource exploration, is actually based on scientific principles that have led to recent significant discoveries.
Today, hitting pay dirt by using only surface exploration techniques is becoming a much harder and costlier prospect for junior explorers, even those in possession of development-stage projects with advanced exploration potential. Instead, forward-thinking geological teams are setting their sights on historic mining camps in the hopes that where there was once fire, the potential for another spark remains.
Blue Sky Country: Modern exploration techniques unlock potential value
"Exploration for new mineral deposits using surface techniques has resulted in fewer discoveries because most of the easy-to-find, near-surface deposits have been found," explains Stanley Korzeb, economic geologist for the Montana Bureau of Mines and Geology (MBMG), and a research professor at Montana Tech. "Future mineral exploration is now focusing on deep deposits that have no surface expression, but are related to ore deposits exploited by past mining efforts. Most historic mines were developed on epithermal vein systems, and geologic studies have shown a relationship between epithermal vein systems and porphyry systems."
Korzeb says that based on these studies, historic mining districts are being reexamined for deep mineral resources using advanced deep-drilling techniques and new geophysical techniques, such as short-wave infrared spectroscopy, lithogeochemical analysis and isotope geochemistry. In the state of Montana, where Korzeb's research is focused, some mining districts have not been studied since the 1930s, while others were last explored more recently in the 1980s.
Through his research work at the MBMG, Korzeb is currently focused on the reexamination of historic mining districts for potential exploration targets. To understand the future exploration potential and genesis of mineral resources in historic mining districts, he is using the latest methods for fluid inclusion, lithogeochemistry, isotope geochemistry, age dating and mineralogical techniques, in conjunction with geologic data generated by past mining and exploration efforts.
In essence, Korzeb's work is proving the scientific basis behind the maxim that "the best place to find a new mine is in the shadow of an old mine." If you can locate the metal and fluid source that developed the mineral resources exploited by past mining efforts, you may discover a deep porphyry system or another type of deposit with future mining potential.
The Treasure State: Unlocking the hidden potential in Montana's historic mining camps
The most attractive projects for today's juniors are those that neighbor past-producing or currently operating mines, possess some refurbishable on-site infrastructure, have excellent access to utilities, transportation networks and skilled labor, are in mining-friendly jurisdictions and come with an extensive database of exploration results.
Known as "the Treasure State" because of its vast wealth of mineral reserves, Montana's historic mining camps and pro-mining policies makes it a great example of a mining jurisdiction where all of these attractive attributes can be found.
The Butte-Anaconda region, located in Southwestern Montana's prolific gold-copper belt, is one of the state's most famous mining districts, with a long history of production dating back to the late 19th century. During the early 1900s, Butte, Montana, home to the Butte copper mine, was known as the "richest hill on Earth," and was the source of nearly one-third of global copper supply. Other past-producing mines in the region include the Revenue mine, the Broadway gold mine and the Green Campbell mine.
Today, the region remains a stable mining hub with many large-scale producers currently operating mines in the region, including Montana Resources' Continental Pit copper mine (71.3 million pounds of copper produced in 2011) and Barrick Gold's (TSX:ABX,NYSE:ABX) Golden Sunlight gold mine (34,000 ounces of gold produced in 2016). Montana Resources is working through the permitting process to extend its operating permit another 20 years to 2040. Barrick Gold is planning to build a new underground mine at Golden Sunlight about half a mile from the current mine workings.
Canadian junior miner Broadway Gold (TSXV:BRD) is working in the region's historic Silver Star Mine Camp, the third-oldest town in Montana. Mining in the camp dates back to the 1860s, including production at the Broadway mine — the district's third-largest gold mine. Broadway Gold's Madison copper-gold project hosts a copper-gold skarn deposit, which was originally mined as the Broadway mine, yielding approximately 144,000 ounces of gold between 1880 to 1950, with historical grades of 9 to 24 g/t gold and 10 to 20 percent copper. The project area was the focus of further exploration in the 1970s through the 1990s, but despite this history the property was never fully exploited or explored.
Broadway Gold acquired the project in mid-2016, along with surface and underground exploration permits, mining equipment, on-site infrastructure and an extensive exploration database. The company set to work rehabilitating the underground workings and using new technology to reinterpret historical data. "Five drill programs were conducted on the property up to 1996, generating the data being used by Broadway Gold for the present exploration," says Korzeb. "Broadway Gold's geophysical surveys and drill program have resulted in the discovery of additional copper-gold skarn deposits."
In September 2017, the company announced that its Phase 1 and 2 exploration programs had led to the creation of a new geological model for Madison. Broadway's Phase 3 drill program is now underway, and will include drilling into what the company believes is a copper-gold porphyry system at depth. The program will test multiple high-priority targets identified over a 2-mile-long by 1-mile-wide zone.
The economic upside to exploring in historic mining camps
Exploring for new discoveries in historic mining camps not only makes sense scientifically, but also has immense economic benefits for junior resource companies. During the 1980s and 1990s, Korzeb says Montana was a hotbed for exploration focused on shallow gold and copper deposits that could be mined by near-surface, open-pit methods. Some of these projects later became operating mines, while other projects were mothballed for economic reasons.
"This exploration push generated geological data that can serve as a base to start a new exploration program, thus saving time and money," notes Korzeb. "Drill results consisting of drill core, cuttings, drill logs, geologic maps and cross sections from these early exploration attempts are a huge economic benefit when starting a new exploration program. Every exploration project I have worked on started with reassessing geologic data, drill results, drill core and samples from past projects, which saved the company up to $10 million in exploration costs."
Tintina Resources' (TSXV:TAU) Black Butte project, located north of White Sulfur Springs, is another example of a successful modern exploration project that has benefited from historic exploration. The property was previously explored by Cominco American and BHP Billiton (NYSE:BHP,ASX:BHP,LSE:BLT) in the 1980s and early 1990s.
Today, Black Butte is the second-highest-grade development-stage copper project in the world. The Johnny Lee deposit hosts a copper concentration that is 10 times that of many modern mines — nearly 1 billion pounds of copper in roughly 12 million tonnes of mineralization, according to the company. Tintina's mining permit for Black Butte is currently under review, and the company is anticipating having shovels in the ground for construction beginning in early 2018, with mining operations slated to start in 2020.
Korzeb says the MBMG has begun archiving drill core and samples from past exploration programs. The archived information is available for the public's use and includes company reports, drill data and geologic maps generated by past exploration programs.
Like Tintina Resources and Broadway Gold, junior exploration companies operating in Montana stand to benefit further from the MBMG's extensive archive of the state's past mining records and exploration efforts. Local miners and industry members can look forward to the MBMG's annual 2017 Mining and Mineral Symposium, which will be held from October 11 to 14, 2017 in the city of Butte.
This article was written according to INN editorial standards to educate investors.
Investing News Network websites or approved third-party tools use cookies. Please refer to the cookie policy for collected data, privacy and GDPR compliance. By continuing to browse the site, you agree to our use of cookies.