Myanmar Democratic Transition Holds Foreign Mining Investment Bonanza
Apr. 24, 2012 04:30AM PST
Resource Investing News
Myanmar's transition to democracy is already piquing the interest of international investors interested in the country's hitherto unmapped and vastly unexplored natural resources sector. The country's first mining summit for investors is being hosted in July, and some miners are already in talks with companies in Myanmar.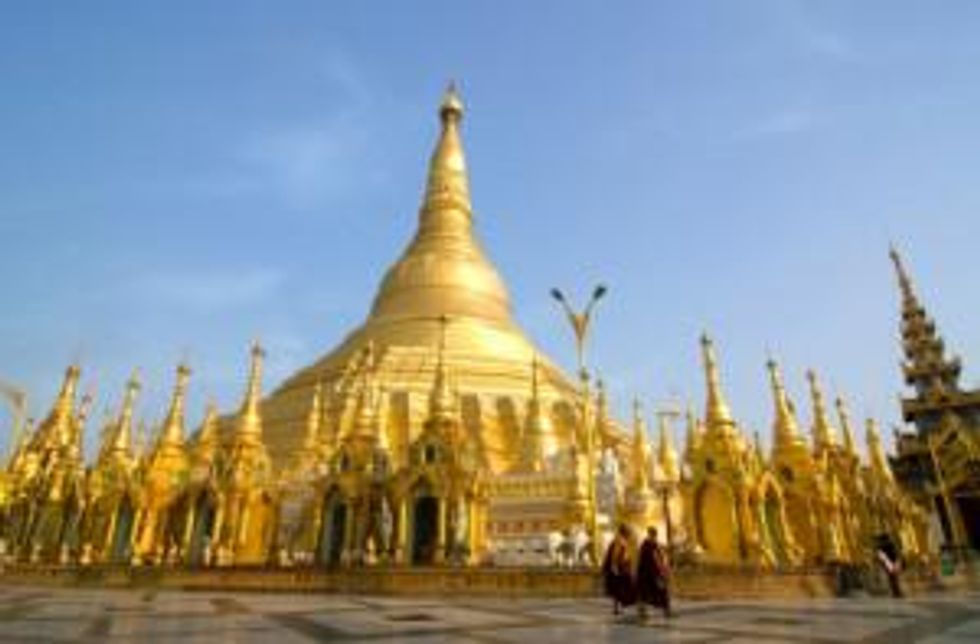 Myanmar's transition to democracy after decades of military dictatorship is likely to open doors to a flood of investment in the country, whose neighbors include the world's two biggest markets, China and India. Rich in copper, gold, zinc, gems, oil, gas, and probably many more minerals – the country is not yet completely geologically mapped – the potential for miners in Myanmar is huge.
On April 23, the European Union agreed to suspend most of its sanctions against Myanmar for a year, which will allow European firms to invest in the country, Reuters reported. The EU sanctions included a ban on trade and investment related to mining, among other activities.
"A reform-minded Myanmar will soon open to the west, but there is uncertainty within the mining community if strategic minerals will be immediately open to western investors when sanctions have been lifted globally," James Foster, Vice President at Emerging Asia Capital, told Resource Investing News in an interview.
New frontier for Asian mining
Foster added, "the EU has most recently lifted these sanctions, and this has led to recent visits from British Prime Minister David Cameron. These visits are indicative of what could be the new frontier for Asian mining, but many areas have been left unmapped, resources misunderstood, and corporate governance murky to say the least. As with any frontier market, there is clearly an opportunity, but where and how are the big unanswered questions."
Dr. Nyi Nyi, a retired professor and former minister of mines in Myanmar, urged the government to create an updated map and detailed description of Myanmar's geology, The Myanmar Times reported. Dr. Nyi Nyi told the newspaper that mapping Myanmar could lead to the identification of rare earth elements. "We need a map to help locate and classify minerals," the professor said, adding that the book Geology in Burma, which was written in 1934, needs to be updated or rewritten.
Mapped or not, companies are already venturing into Myanmar. Philippines-based Philex Mining Corp. (OTC Pink:PXMFF), the country's largest gold miner, said last month that it has sent representatives to Myanmar to look at opportunities and assess the investment opportunities, The China Post reported. Philex said it is eying "metallic minerals" and perhaps natural gas in Myanmar, but did not disclose which local companies it is talking with. Russian news agency Interfax reported that Belarus and Myanmar are close to "creating joint projects in the oil and gas sector" after Than Htay, Myanmar's Energy Minister, visited the Eastern European country's capital.
Myanmar's government could work with Australia to help establish a mining regulatory regime that mirrors the Australian system, IFLR stated, citing a senior official at the Myanmar Investment Commission.
First Myanmar Mining Summit
The first Myanmar Mining Summit is being hosted in Yangon from July 11 to 12. Its goal is to help investors learn about the country's mining jurisdictions, the processes involved in setting up exploration ventures, and other investment topics. The event is being organized by the Centre for Management Technology (CMT), a Singapore-based conference organizer. CMT's Myanmar Oil, Gas & Power Summit in March of this year welcomed about 300 participants.
Rachel Shoemaker, head of Asia forecasting at Exclusive Analysis, a London-based risk intelligence firm, advises potential investors in Myanmar to be cautious due the risk of corruption and the ethnically-divided nature of the country and its politics.
"There are over 130 ethnic groups and many are represented in parliament by ethnic-based parties," Shoemaker told Resource Investing News in an interview. "The Bamar are the dominant group, but others like the Shan and Kayin are also sizeable in number. So for instance, an investor in Shan State would likely need to accommodate both the central government and the interests of the Shan."
Despite the hurdles, Shoemaker added that foreign investment into Myanmar is expected to increase. "New foreign investment laws are expected to pass, providing investors with five-year tax holidays, 100 percent company ownership, and 100 percent profit repatriation. Increased currency transparency also makes the country more attractive to foreign investors."
Securities Disclosure: I, Karan Kumar, hold no direct investment interest in any company mentioned in this article.
Featured Resource Investing News Stocks
Investing News Network websites or approved third-party tools use cookies. Please refer to the cookie policy for collected data, privacy and GDPR compliance. By continuing to browse the site, you agree to our use of cookies.