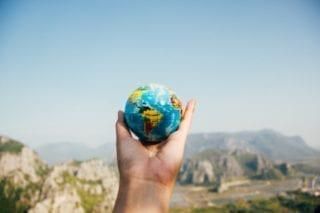 The industry's valuation has improved significantly, says S&P Global, but is still just $1.3 trillion — equivalent to that of Apple and Google combined. Plus five other insights from the firm's latest report.
The first three months of 2017 were a mixed bag for the mining space, said Chris Hinde, director at S&P Global Market Intelligence, in a webcast earlier this week.
Summarizing his firm's Q1 report on the state of the international mining industry, he commented that while metals prices were generally higher, Brexit, the Chinese economy and oil and steel market weakness continued to weigh on the sector.
Gold, zinc, copper and aluminum fared well during the period, Hinde said, but nickel and iron ore were flat and coal's performance was poor. As a whole, commodities were bolstered by continuing improvement in the global economy, among other factors.

Hinde also noted that the market cap of the overall mining industry has improved significantly since the beginning of 2016. At that time, it clocked in at $750 billion, down from its peak of $2.3 trillion in 2011. "It has since recovered to $1.3 trillion," he said. However, he added, that is "still only the same as the combined value of Apple (NASDAQ:
AAPL
) and Google."
He continued, "now, I don't know if the Apple and Google share prices are too high, or the mining industry is too lowly valued. But it does seem strange that the entire listed mining industry is only the same as the top two IT companies."
Here are five other key takeaways from the webcast:
The gold price will fall this year — Hinde said S&P Global's consensus commodity forecast shows that experts believe gold will have a lower average price in 2017 than it did in 2016. Gold is expected to average $1,245 per ounce this year compared to $1,250 last year, based on responses from 39 market watchers.
Drilling had "a shocking first quarter" — S&P Global tracks the number of companies that report drill results each quarter, and according to Hinde the amount dropped 30 percent from Q4 2016 to Q1 2017. That's partially due to seasonality — in general fewer companies drill during the colder months — but he noted that nickel and copper drilling activity was at its lowest since the firm began tracking it in 2012.
Q1 brought larger financings — In Q1 2017, mining companies raised nearly $9.6 billion, up from $7.1 billion the previous quarter and $5.1 billion in the year-ago period. Hinde noted that while 894 companies raised money in Q4 2016, only 762 did so in Q1 2017. "Although there were fewer financings the total value was increased," he said.
All in all, the resource space will recover slowly — Hinde noted that S&P Global believes "things are improving now." However, he added, "as we've seen from the exploration results, it's going to be a slow recovery."
Don't forget to follow us @INN_Resource for real-time news updates!
Securities Disclosure: I, Charlotte McLeod, hold no direct investment interest in any company mentioned in this article.