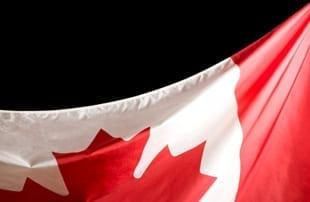 Bank of Canada Governor Stephen Poloz gave an optimistic forecast for the Canadian economy, signaling slower interest rate hikes ahead.
Crediting "untapped potential" in the labor market, Bank of Canada Governor Stephen Poloz said Canada could see further economic growth while maintaining a stable level of inflation.
In a lecture given at Queen's University in Kingston, Ontario, Poloz described how the Canadian economy is currently in a "sweet spot" and that it is in a phase worth nurturing.
"The bank has concluded that there remains a degree of untapped potential in the economy," Poloz said. "It means Canada may be able to have more economic growth, a larger economy and therefore more income per person, without generating higher inflation."
Poloz, who used Quebec's subsidized child-care program as an example, explained that by lending further support to women, youth, indigenous and disabled people, more Canadians could join the workforce and prosper in a way that is beneficial to the entire economy.
"It is not much of a stretch to imagine that Canada's labour force could expand by another half a million workers," Poloz said. "To put this thought experiment into perspective, this could increase Canada's potential output by as much as 1.5 per cent, or about $30 billion per year."
Experts took the governor's optimism towards the economy as a signal that the central bank will approach further interest hikes more gradually. The Bank of Canada has raised its key interest rate three times since July 2017, and it now rests at 1.25 percent; economists predict coming hikes will be more spread out.
"We remain of the view that in contrast to the relatively rapid-fire pace of tightening between July of last year and this January, a gradual pace of hikes is likely going forward," Brian DePratto, senior economist at TD Economics, said in a note obtained by CBC.
The central bank's next meeting is set to take place on April 18. The chances of another interest rate hike fell by 14 percent to reach 29 percent after Poloz's speech on Tuesday, according to CBC.
Don't forget to follow us @INN_Resource for real-time updates!
Securities Disclosure: I, Olivia Da Silva, hold no direct investment interest in any company mentioned in this article.