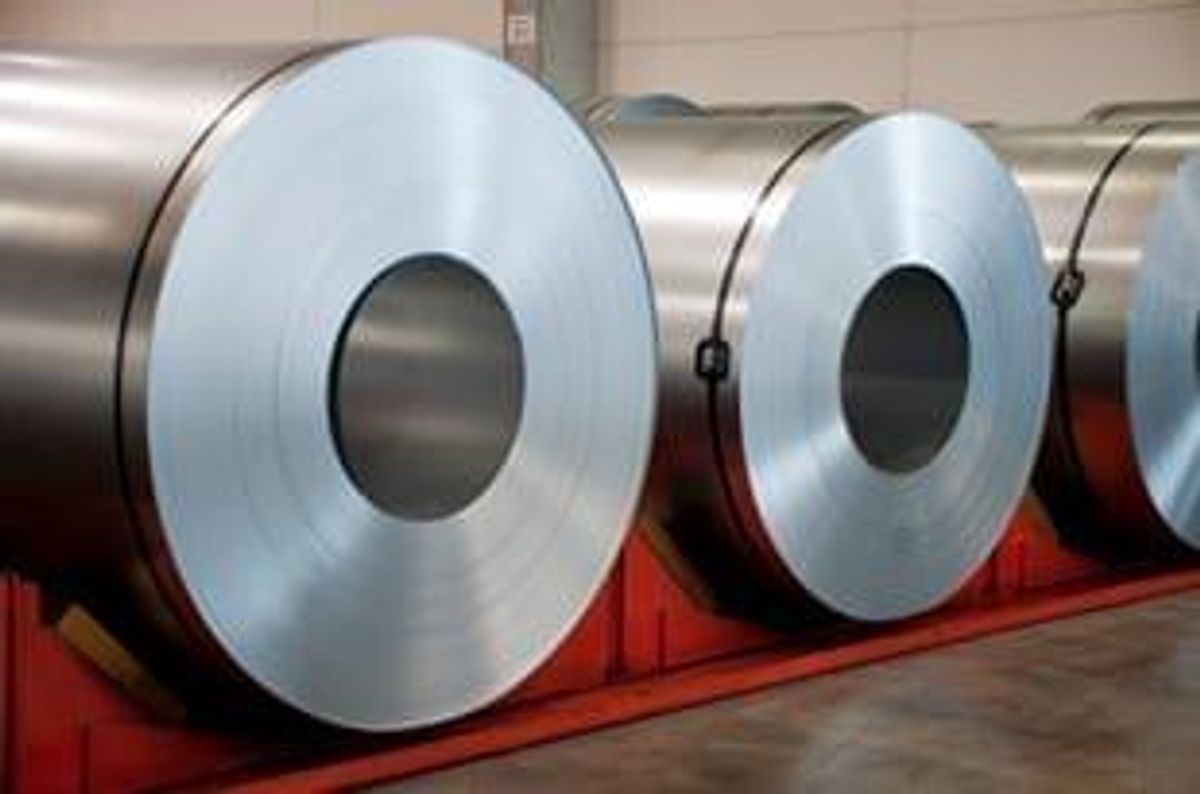 On September 9, tin traded at USD $19,357 per metric ton and hit a multi-year high. Find out more about this best performing and under-invested base metal.
Tin has been appearing on more resource investor radar screens lately as it has been the best performing commodity so far in 2016. Tin is joining a world where rare earths, lithium, graphite and cobalt have become common words to investors along with Tesla, Gigafactories and renewable everything.

While tin is coming to the forefront now, its use in the technology field is rather unglamorous. Tin is a major ingredient in solder, the material that has been used to connect electronic components. It was a replacement for lead because it is environmentally friendly. An iPhone or iPad have approximately 1-3 grams of tin in them and is the largest single metal used by Apple. Tin solder is in all things electronic and though it can be recycled, it is difficult to refine back to the purity needed.
Tin, an under-invested metal
Tin exploration and mine development has been under-invested for decades. The major sources of tin were Cornwall and Malaysia–all under British control for well over 150 years. Various opaque groups would set the tin price in a cartel-type environment. The last group, the International Tin Council, supported the price artificially with bank debt and finally collapsed in 1985 in a minor financial fiasco in the City of London. That event was at the heels of the Hunt Brothers silver bubble, making mining investors wary of thinly traded metals. While undeveloped tin resources exist, most are in the preliminary stage, andmuch more work must be done before tin can actually be produced.

Traditionally, tin was produced by alluvial operations in Malaysia and Indonesia, and hard rock mines in England, Germany, Czech Republic, Peru, Bolivia and Australia. China is a large producer but it is hard to quantify its sources which many believe to be artisanal miners in Central Africa.
Large electronic companies now want a certifiable source of materials used in their products to avoid using "blood" metals. Tin is one of the "conflict" or "blood" metals which include tungsten,
coltan
(tantalum) and gold.
This is having an effect on sources of supply of tin in a time where there is a demand for "clean" product.
Tin projects in Europe
Tin was the original strategic metal and also the first commodity to be traded inter-continentally. Adding tin to copper creates bronze, the first workable hard metal. The Bronze Age began around 3000 BC and a people with bronze had tools to work with and also weapons and armor in a time most of the world was using stone. Archeologists have studied many sites on tin trading routes in Europe and Asia Minor and tin may have come from China even in ancient times. Phoenicians had sourced tin in Cornwall and Rome invaded Britain for its tin and it remained a Roman colony long after the rest of the empire was in decline.
Saxony (Germany) and Bohemia (Czech Republic) have a long history of tin mining. The Erzgebirge or "ore mountains" straddle the border of Germany and Czech Republic. Tin had been produced in the area from the early 1100s to 1989, the fall of the Iron Curtain.  
Several advanced projects with tin resources exist in the region:
Anglo Saxony Mining, through its German subsidiary Saxore Bergbau, owns the Tellerhauser project within the Erzgebirge in Saxony, Germany. The project has a total inferred + indicated resource of 22.1 million tonnes 0.46 percent tin.
Rare Earth Minerals' (AIM:REM) Cinovec deposit in the Czech Republic has an indicated mineral resource of 15.7 million tonnes of 0.26 percent tin and a inferred mineral resource of 59.7 million tonnes 0.21 percent tin.
The Erzebirge region in Saxony, Germany, has excellent potential for tin discovery using modern tools like geophysics but has very little exposure to modern junior exploration companies. Most "modern" exploration was done by former Soviet scientific agencies post WWII where programs were dictated by party functionaries and not economics.
Aside from being the big end users of metals, the Central European region is also home to some of the most efficient metal processing plants in the world. The metals processing industry in Europe was a legacy from when the Erzebirge region was the world's largest producer of tin, silver, cobalt, copper and lead in the 1400s. Many of the current metal smelter and refineries in Europe can trace their existence to this period.
Tin mining in Central Europe has many advantages over other mining districts.
Besides being a very large end user market, Europe's rail, transportation and electricity grids are second to none. Europe is also home to most of the world's advanced mining equipment manufacturers.
A major component of the capex of a new mine is equipment and the cost of getting it there. Shipping equipment built in Europe to Africa, North or South America in multi stages of transport is costly versus directly by rail in Europe. Shipping the concentrate back to smelters and refineries in Europe is also more efficient as besides reduced transport costs multi handling can cause product loss and contamination.
FocusEconomics states that on September 9, tin traded at USD $19,357 per metric ton and hit a multi-year high. The publication stated further that, "Prices remain at relatively-high levels, making tin one of the best-performing base metals this year."
 
Don't forget to follow us @INN_Resource for real-time news updates!
About Michael Schuss:
Michael E. Schuss is a mining exploration entrepreneur who grew up in resource-based family and was exposed to mining site visits and speculative share prices as a child. Michael began working for the trading operations of a national investment firm in 1980, which included trading on the Vancouver Stock Exchange. From 1984 to 1990 he worked in underground mining and milling operations, diamond drilling as well as the traditional bush rat jobs like staking, line cutting and dirt bagging. Michael has acquired exploration projects all across Canada, West Africa and China, several of which were joint-ventured by majors and juniors. He moved to Africa in 1992 and China in 1995. He is a believer that "first movers" into new jurisdictions get rewarded and is now focused on Central Europe.


Investing News Network websites or approved third-party tools use cookies. Please refer to the cookie policy for collected data, privacy and GDPR compliance. By continuing to browse the site, you agree to our use of cookies.